LG Video Converter
DVDFab Video Converter is a powerful video converter to convert video among various formats. Of course it can act as an LG video converter to convert video to LG phone. The whole operation is simple. You can easily and smoothly finish the conversion with a few clicks. Next let's have a look at how to use this LG video converter.
LG Video Converter > Run the program
Start up DVDFab, choose Video Converter option to run DVDFab Video Converter. And on the left pane, select Cell Phone mode which is used to make output video compatible with various cell phones including LG phone. Now import in the source video you want to convert, then specify the LG profile in Profile menu. OK. LG video converter is ready to work.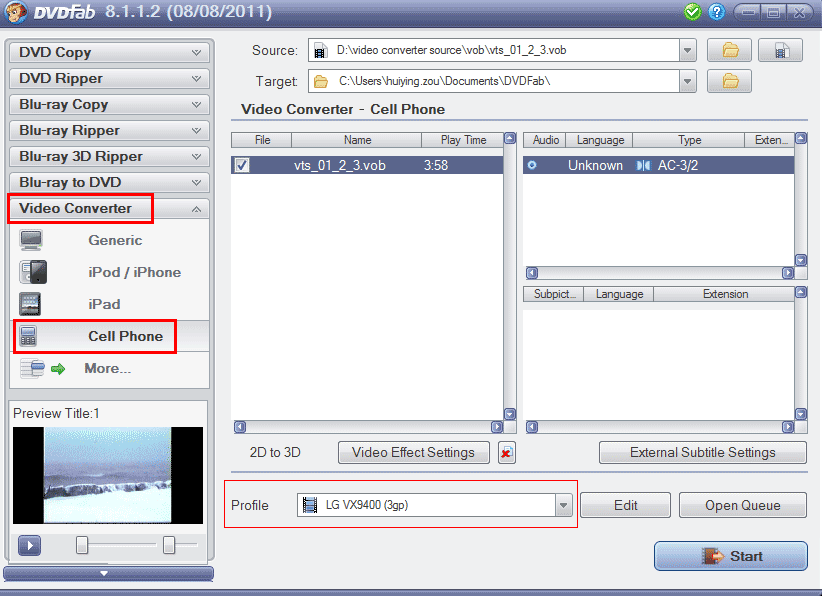 LG Video Converter > Set and customize
DVDFab LG video converter allows you to freely set for conversion and customize out the video effect you want.
Click Edit button, and you can change all default parameters of video and audio in the pop up Conversion Settings window, like bit rate, frame rate, frame resolution, aspect ratio, channel, etc.
Click Video Effect Settings button, in the Crop tab, you can customize the active region of the image for playback as you want.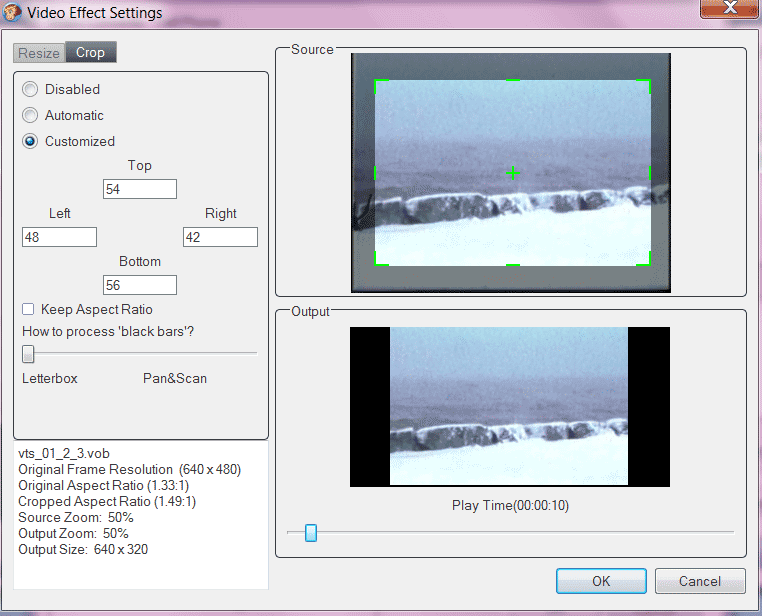 LG Video Converter > Start conversion
Hit Start button on the main UI of Video Converter to start video to LG conversion. In the process, you can monitor all detailed progress info, preview source video, and set auto shutdown to your PC if you want. But DVDFab has super fast speed in video conversion, so you don't actually need to use auto shutdown functionality. Soon, the conversion will be done.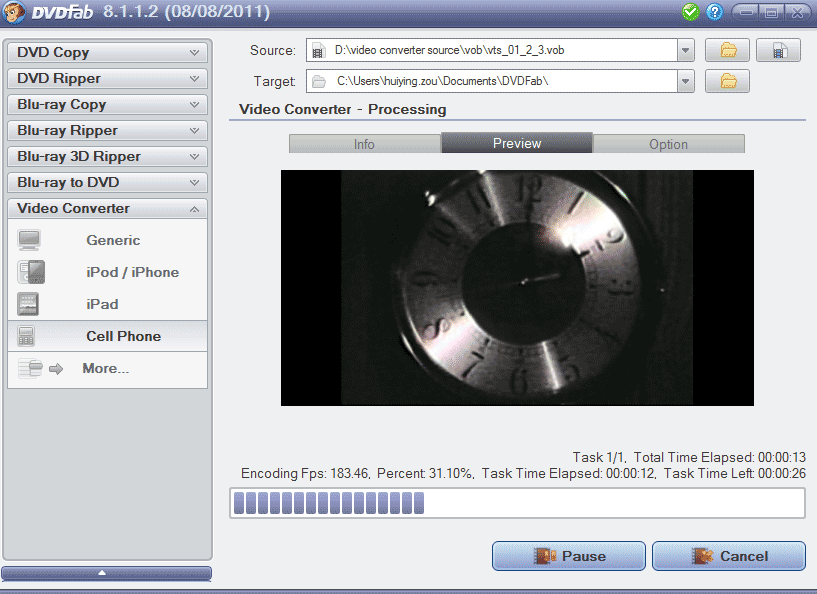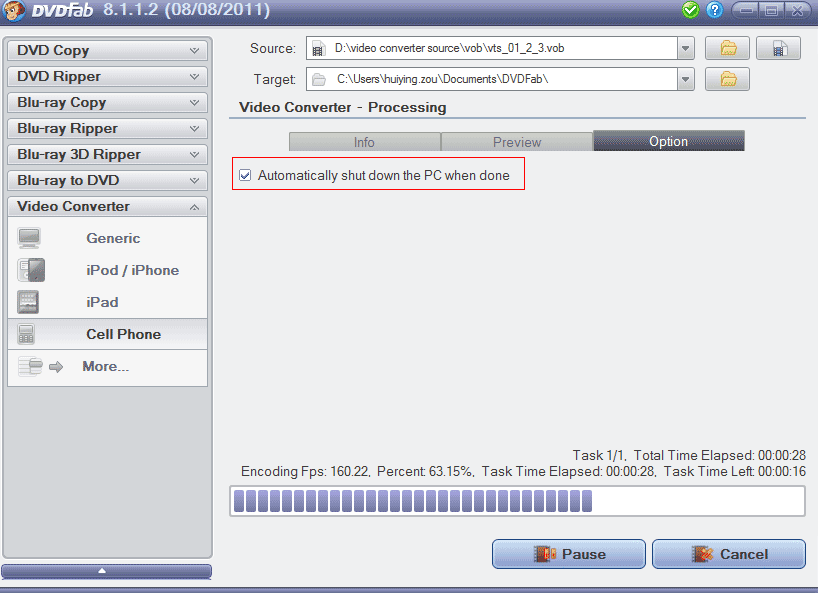 OK. That's all there is to it. For more info about LG video converter from DVDFab, just go to: http://www.dvdfab.cn/video-converter.htm