Convert MOV to DVD
Are you an Apple fan? iPhone, the icon product which reshuffled the smart phone sector, is more than a cell phone. It can be a moving entertainment hub. The 800 megapixels camera carried on iPhone 4S can record 1080p videos. How often do you use your iPhone to record your happy moments in life? Maybe a lot. The resulting HD video is produced by iPhone is in MOV format. If you want to save it on a physical disc, so that you can distribute to your extended families, you may need to convert the MOV video into DVD format.
To that end, you need a DVD creating program which is capable of converting MOV video into DVD format, and that was DVDFab DVD Creator, a Windows based DVD authoring tool, does.
The converting and burning process is simple and easy, just as the two-step tip below shows.
Converting MOV to DVD -> Step 1: Download, install and run the latest DVDFab DVD Creator, then click the yellow folder icon at the source loading section to load a folder which contains your MOV videos, or click the film&paper icon right behind to load the MOV videos directly, insert a blank DVD disc into your DVD writer, and choose an output size at the bottom middle part of this interface, according the blank DVD you inserted in, for example DVD 5;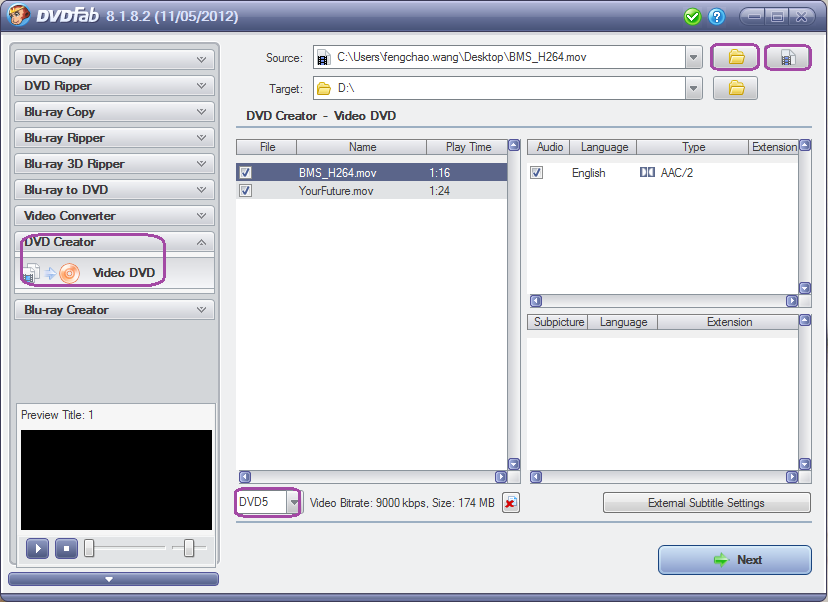 Converting MOV to DVD -> Step 2: Move on to next page, type in a name you like for the created DVD disc at the Volume Label section at the bottom middle part, then click "Start" button to let go.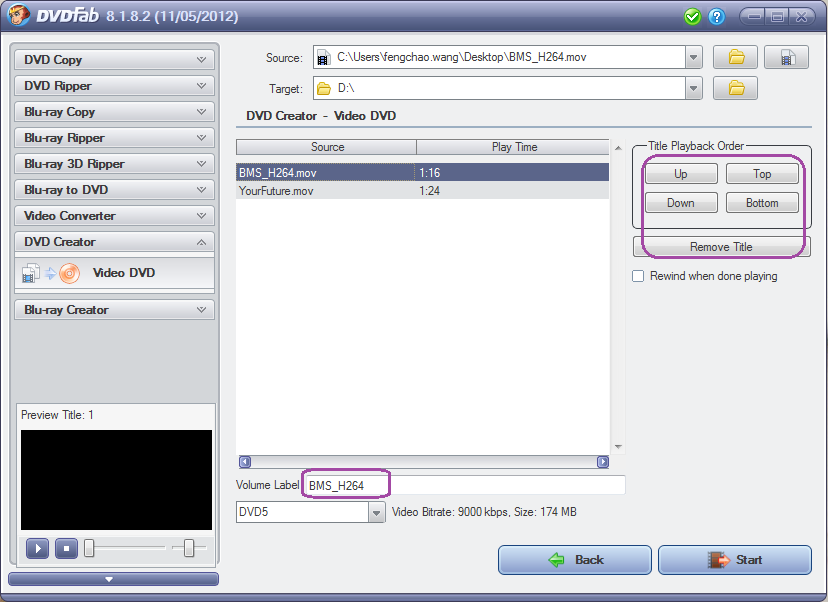 Sidenote:
1). If you are converting a couple of MOV videos at one time, you can use the "Up", "Down", "Top" and "Bottom" buttons to decide which one plays first, and which one goes secondly.
2). Use the "Remove Title" button to remove the MOV video you do not want the keep, after highlighting it.
Not for long, may be just a cup of tea, until you see a mini window popped up indicating a successful burning, you can then take the disc out.
For more information, please go to DVDFab DVD Creator page.