DVD to AVI Video Converter
DVDFab DVD Ripper is an outstanding DVD to AVI video converter to convert video to AVI video with high quality and fast speed. DVD Ripper is full of flexible customization and settings, and it's user-friendly and powerful to let you feel that you are a master. Next is about how to use this DVD to AVI Video Converter.
DVD to AVI Video Converter > Step 1: Run DVD Ripper -> "to AVI"
Start up DVDFab, run DVD Ripper, and choose "to AVI" mode to enable DVD to AVI video converter. Import in the source DVD.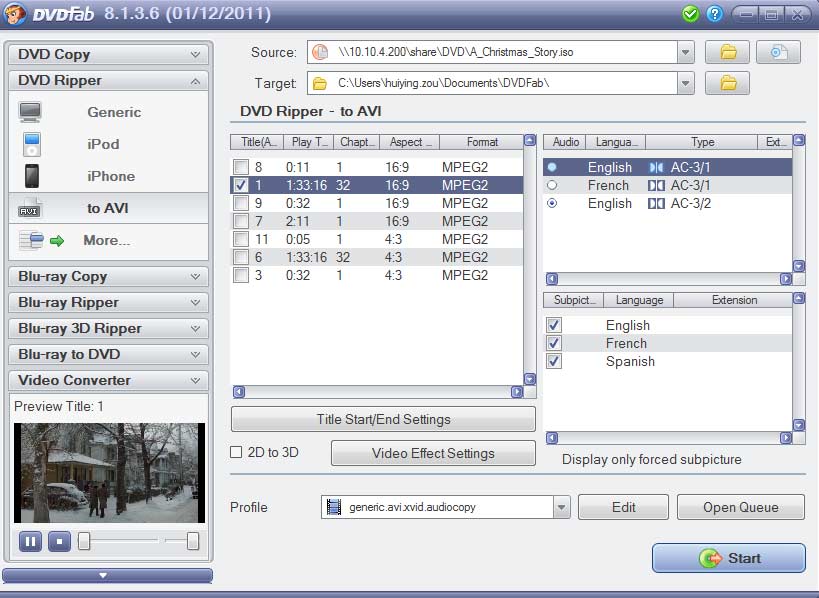 DVD to AVI Video Converter > Step 2: Set up and Customize Freely
Select any titles you want to convert, and select your favorite audio tracks and subtitles. In Profile drop-down, just easily specify a profile for the title.
If you want to edit video/audio parameters, just click Edit button to open Conversion Settings window where you can change bit rate, frame rate, frame resolution, aspect ratio, channel, volume, etc.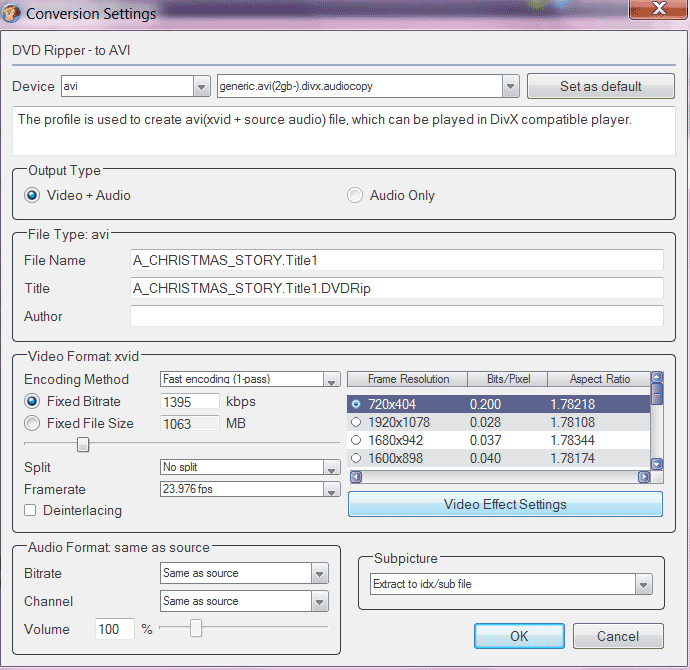 Click Video Effect Settings button to customize video effect. In Crop tab you can freely crop the image for display either automatically for no black bars or manually with removable crop frame or changeable volume boxes.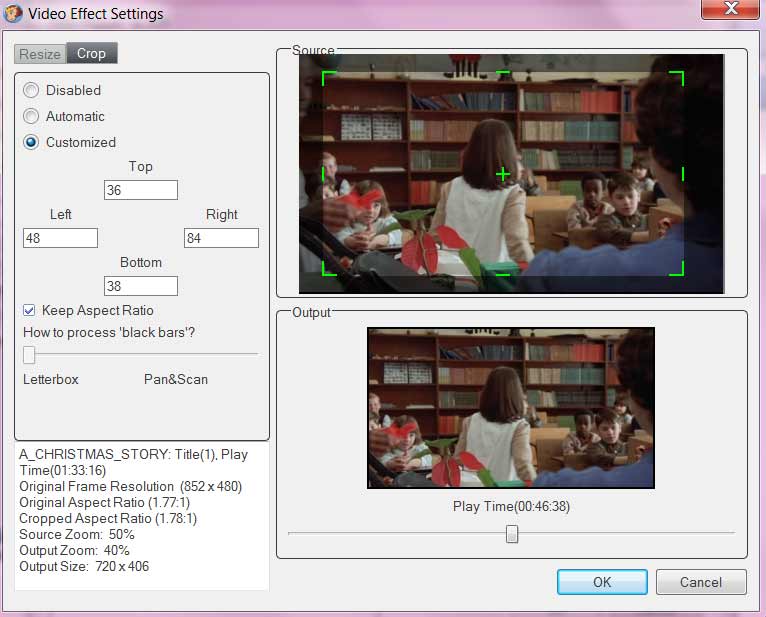 DVD to AVI Video Converter > Step 3: Convert DVD to AVI
Hit on Start button to start conversion. During the process, DVD Ripper allows you to monitor all detailed info and preview source movie. And if you want, you can also set your PC to automatically shutdown.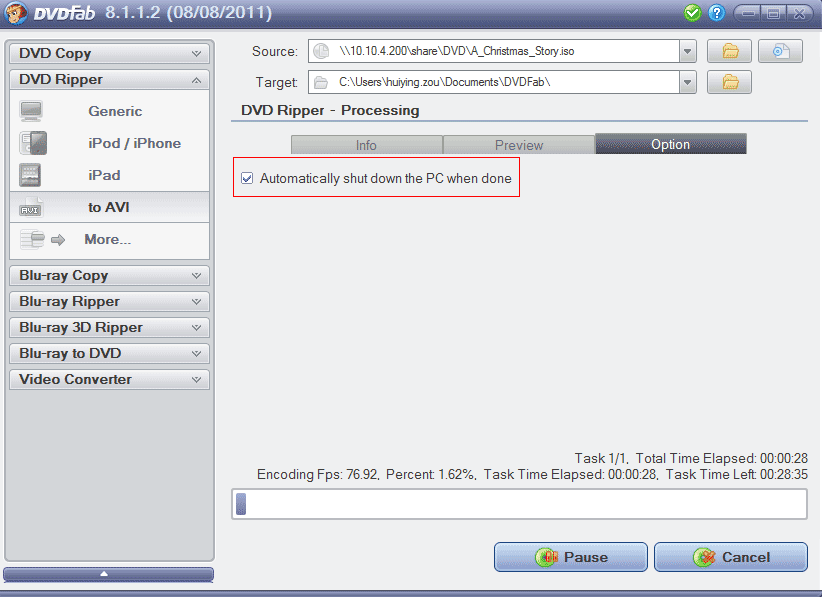 OK, that's all there is to it. Learn more about DVDFab DVD Ripper at: http://www.dvdfab.cn/dvd-ripper.htm