Create SBS 3D Movie with DVDFab
SBS 3D movie (side-by-side 3D movie) is popular and liked by many 3D fans since it's easy to be cabled over to 3D TV, while at the same time, space saving, due to the side by side 3D format. If you want to learn more knowledge about SBS 3D, you can hit up the link by passing: http://www.dvdfab.cn/blu-ray-copy/sbs-3d.htm
When do you need SBS 3D movie?
Let's suppose you have 3D BDs but no 3D Player, then you can convert your 3D BD to SBS 3D movie in different video formats as you like for viewing on your 3D TV. If you've no 3D BD and want to enjoy and collect 3D movies, you can temporarily borrow some from your friends then rip them to SBS 3D movie for backup and viewing. And if you'd like, you can also share your favorite 3D movies with others in the form of sharable video other than disc.
How to create SBS 3D movie?
In order to rip Blu-ray 3D movie to SBS 3D movie, you'll need DVDFab Blu-ray 3D Ripper. It's the world's first 3D Blu-ray ripper which can decrypt and rip any 3D Blu-ray to SBS 3D movie in MKV, AVI, MP4, WMV, M2TS, or TS format. And you're allowed to do flexible customizations, including video effect settings, video/audio parameter settings, and much more.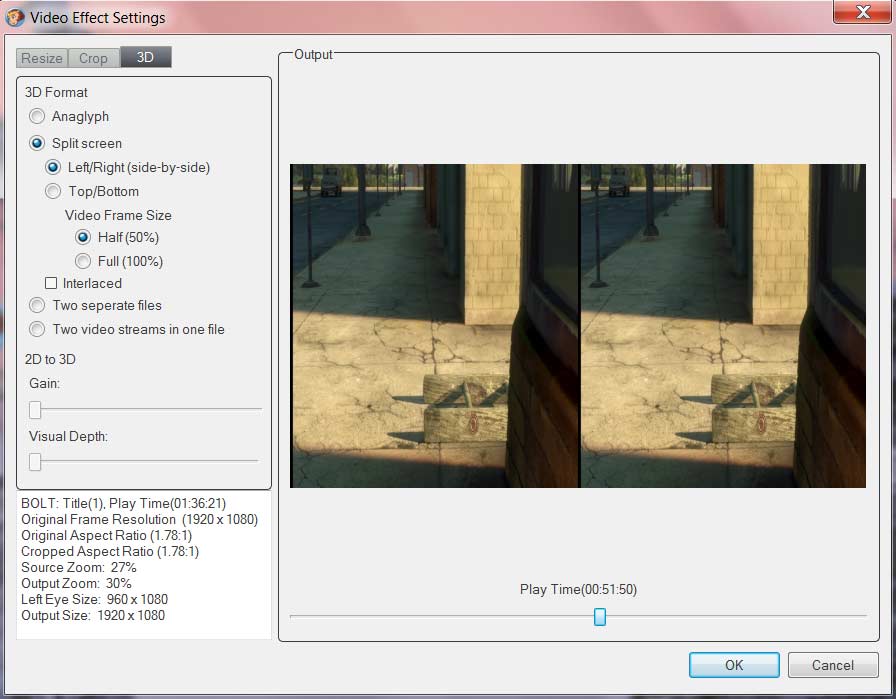 For more info about DVDFab Blu-ray 3D Ripper, please go to: http://www.dvdfab.cn/blu-ray-3d-ripper.htm