How to Clone a DVD as an ISO Image File?
You often buy DVD movies and enjoy them at home with your standalone DVD Players or on your computers? So you have the need to backup your DVD movies you usually buy from nearest stores or online. How do you backup them? Maybe you just burn them from the original discs onto blank DVD media's so that you can protect the original ones from being scratched, damaged or stolen. Do you ever think of cloning your DVDs as ISO image files and save them on your computer HDD, an external HDD, or even a network attached storage device? As a full-featured DVD cloner software tool, DVDFab DVD Copy has the ability to clone a DVD as an ISO image file and save it onto your computer HDD.
Check this tip out if you are interested to do it this way.
Clone a DVD as an ISO Image File: Step 1 > Start up DVDFab, then navigate to DVD Copy option and Clone module;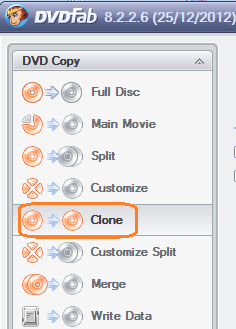 Clone a DVD as an ISO Image File: Step 2 > Insert the DVD-video disc you want to clone into your disc tray, after a while, DVDFab will start to analyze it. When this process finishes, click the disc icon behind the target selection box to choose one location from your computer HDD to store the resulting ISO image file;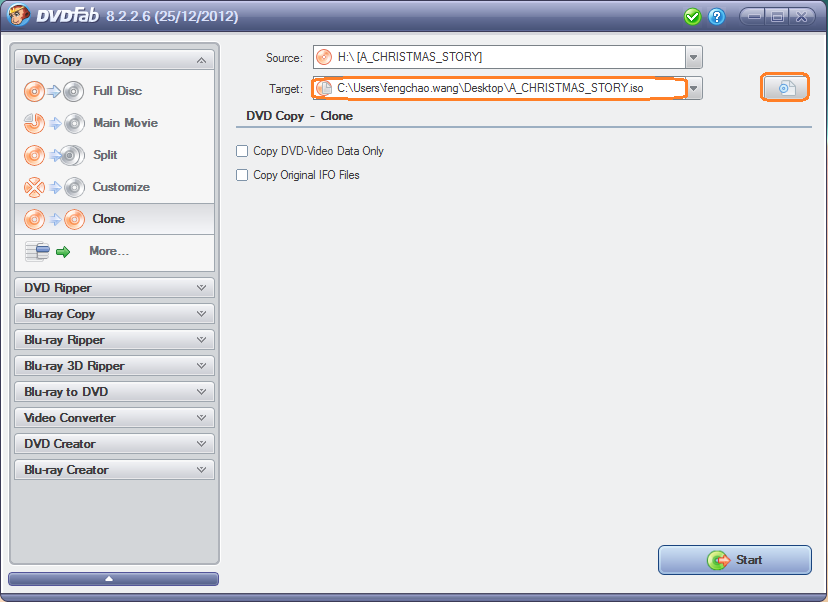 Clone a DVD as an ISO Image File: Step 3 > Press the "Start" trigger and start to make the clone.
Note: The clone process will probably last for a quarter. You can mount the resulting ISO image file with a virtual drive, and then play it with a media player software.
For more information, please pay a visit to www.dvdfab.cn/dvd-copy.htm