How to Create SBS 3D BD 25 Disc?
Create SBS 3D BD 25 disc means a lot for some 3D fans who have no 3D player and no blank BD 50 discs for they all cost a lot. With SBS 3D BD 25 disc, they can easily enjoy 3D content on 3D TV using standalone 2D player, while BD 25 disc is also cheaper than BD 50 disc. Then how to create SBS 3D BD 25 disc? DVDFab Blu-ray Copy is the very tool for you.
Blu-ray Copy can easily copy any 3D BD 50 to BD 25 / BD 9 / BD 5 in SBS 3D format. Run Blu-ray Copy at first. Then choose "Full Disc" or "Main Movie" mode to copy all content or just the movie.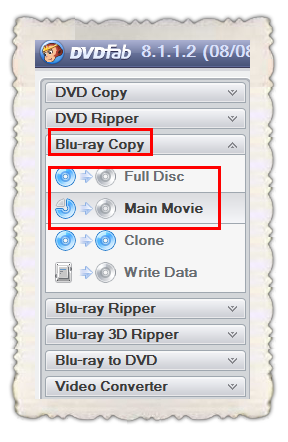 Then import in the source 3D BD, and choose audio tracks and subtitles as you like. And in the lower part of the interface, choose the output type as BD 25.
OK, click Next button, then choose "Convert to Blu-ray SBS 3D" option to create SBS 3D BD 25 disc.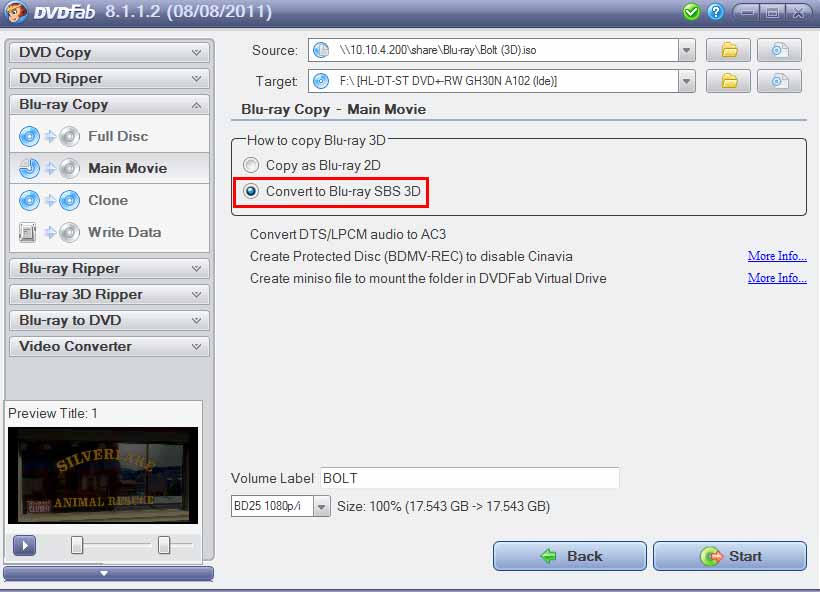 Now hit Start button, and you'll be asked to insert a compatible media to start the write process. Just insert a blank BD 25 disc.

OK. Soon you'll get what you want. SBS 3D BD 25 disc is so easy to create with Blu-ray Copy.
For more info about this SBS 3D BD 25 disc creator, please visit: http://www.dvdfab.cn/blu-ray-copy.htm
Learn more about SBS 3D, just go to: http://www.dvdfab.cn/blu-ray-copy/sbs-3d.htm