Blu-ray Burner
DVDFab Blu-ray Copy can be used as a powerful Blu-ray burner. It can burn Blu-rays with many burning modes. This tip is about how to use this Blu-ray burning software to burn a Blu-ray easily and flexibly. Please follow me.
Step 1: Run DVDFab, choose Copy option, then load the Blu-ray source
After download and installation of DVDFab, run it and click the Copy option. Now insert the BD you want to burn into the Blu-ray drive connected to your PC and DVDFab will load it in one or two seconds later. If the source is a digital Blu-ray file, click Add button on DVDFab interface to load it then. The default copy mode in this tip is Main Movie. After the source is in, you can see the longest movie title being selected with audio tracks, subtitles and the first/last chapter changeable.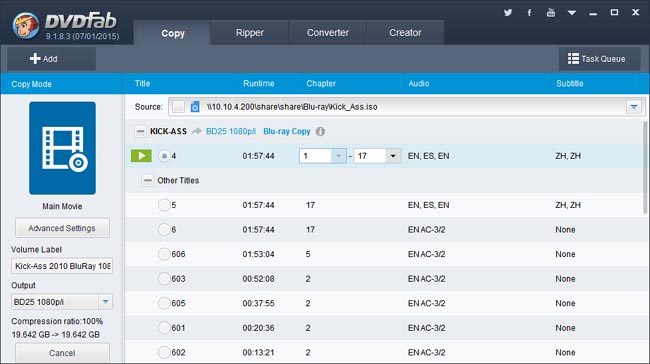 Step 2: Select a burning mode
If you don't want to use the Main Movie mode, you can click the mode icon to bring about all supported modes. Let's take Clone/Burn mode for example.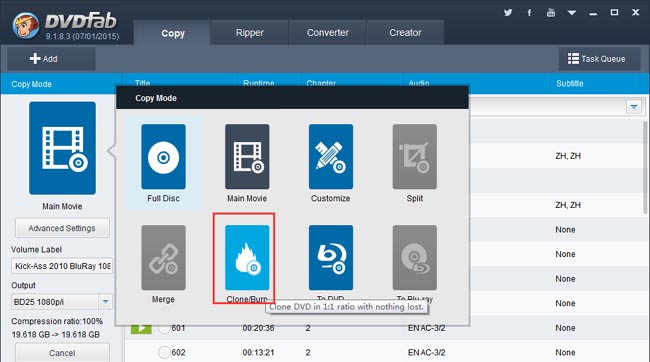 It will burn the source in 1:1 ratio, exactly as what it is, and you don't need to do any settings.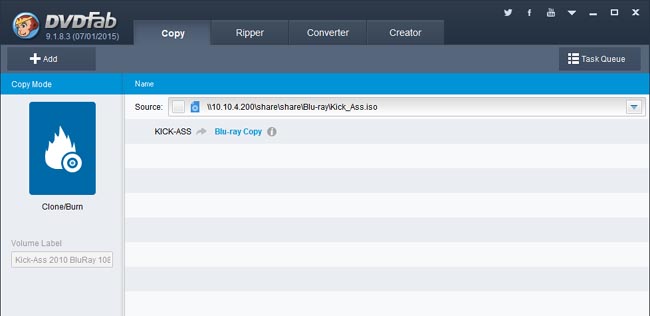 If you want to burn a BD50 in a compressed way retaining all the disc content, just use "Full Disc" mode. Under this mode, you can choose the output as BD25. And you can also change the default volume label.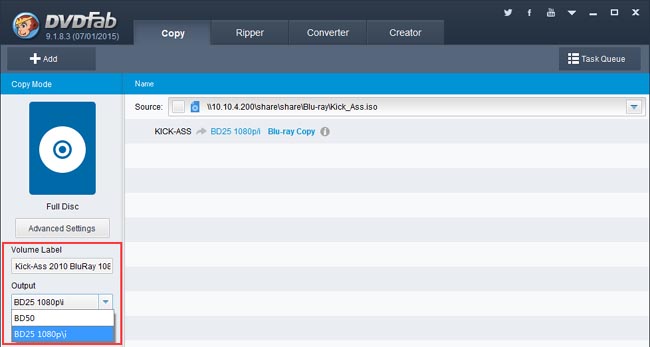 The "Customize" mode will allow you to burn any content as you like. And I'll leave this for your exploration. Now go to the next step.
Step 3: Specify storage path and start burning
In the Save to box on the bottom of the interface, make sure to select the Blu-ray drive for burning the Blu-ray. Then click Start button to start conversion. During the process, you'll be asked to insert a compatible disc to start the write process. Just do it. And leave the rest to DVDFab. Of course you can view detailed progress info. And you can also set your PC to shut down or hibernate when all tasks are done.
OK. That's it. More info about DVDFab Blu-ray Copy can be found at: www.dvdfab.cn/blu-ray-copy.htm
Addtionally, are you interesting 4K BD ? Visit 2015 hot topic Are You Ready to Embrace the Ultra HD Blu-rays?