Anaglyph 3D, SBS 3D and Top/Bottom 3D
DVDFab can output all sorts of 3D videos to meet users' differen needs, including Anaglyph 3D, SBS 3D, Top/Bottom 3D, interlaced 3D, etc. What're the differences between them? Are you feeling confused about which output type you should choose? Now let's get down to the detail of various 3D to get a clear idea.
What Is Anaglyph 3D?
Anaglyph images are used to provide a stereoscopic 3D effect, when viewed with glasses where the two lenses are different (usually chromatically opposite) colors, such as red and cyan. Images are made up of two color layers, superimposed, but offset with respect to each other to produce a depth effect. Usually the main subject is in the center, while the foreground and background are shifted laterally in opposite directions. The picture contains two differently filtered colored images, one for each eye. When viewed through the "color coded" "anaglyph glasses", they reveal an integrated stereoscopic image. The visual cortex of the brain fuses this into perception of a three dimensional scene or composition.
The advantage of anaglyph 3D is that one can get 3D effect wearing anaglyph glasses just in a 2D display. And the disadvantage is the 3D effect is not so good as real 3D.
The anaglyph 3D supported by DVDFab has up to 14 anaglyph modes like red/cyan, green/magenta, amber/blue, red/green, and red/blue (monochrome / half color / full color / high quality Dubois).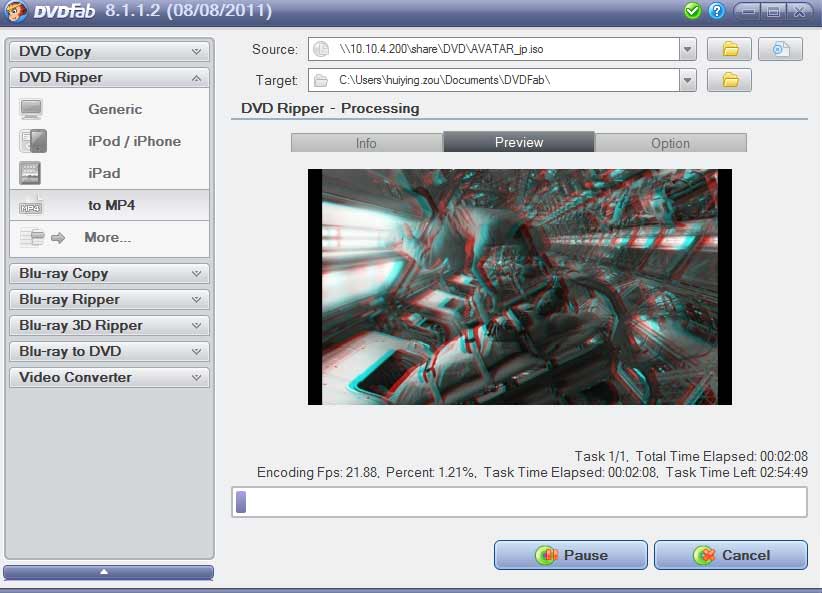 What Is SBS 3D?
SBS 3D, short for side-by-side 3D, is a popular choice and widely used 3D format besides frame-sequential 3D when it comes to airing 3D content over cable to 3D TV. In side-by-side 3D, a full 1080p or 720p frame is intended for both eyes at the same time with two halves on the left and right, and the entire frame for the left eye and right eye respectively scaled down horizontally to fit the left-half and right-half of the frame. For example, for a 720p content (resolution of 1280 x 720), the frame for the left eye will be 640 x 720 and the frame for the right eye will also be at a 640×720 resolution. When such SBS signal is received by 3D TV, the 3D TV will split each frame to extract the frame for each eye, and then will rescale these individual frames to a full HD resolution. Then these individual frames will then be displayed alternately in a frame-sequential manner which is in sync with your active shutter 3D glasses.
SBS 3D has great 3D effect and in order to view SBS 3D, one need to wear professional 3D glasses, and only 3D display will do.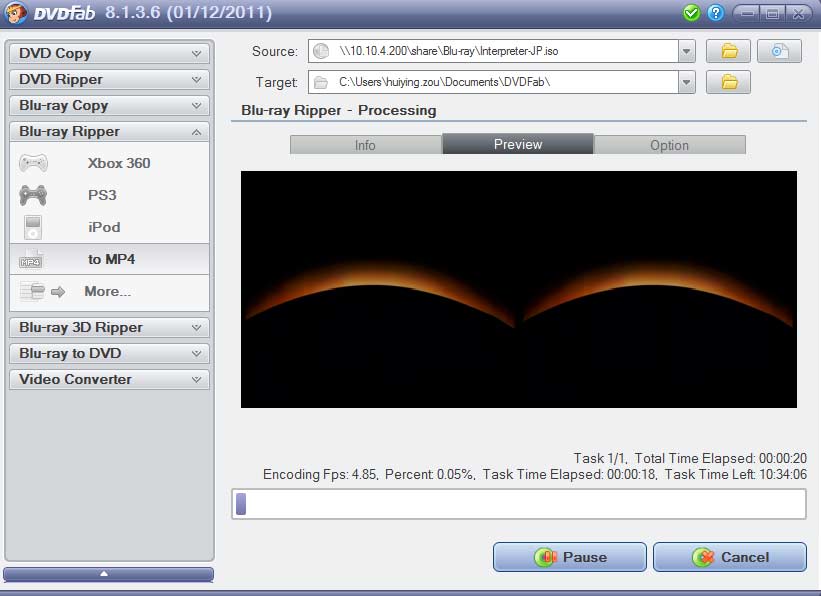 What Is Top/Bottom 3D?
Top/bottom 3D can be largely understood the same as SBS 3D, except that the entire frame for each eye is respectively scaled down in a vertical way to fit the top-half and bottom-half of the frame. Sometimes when your display device has the specific requirement of the input as top/bottom 3D, this option is ready for you.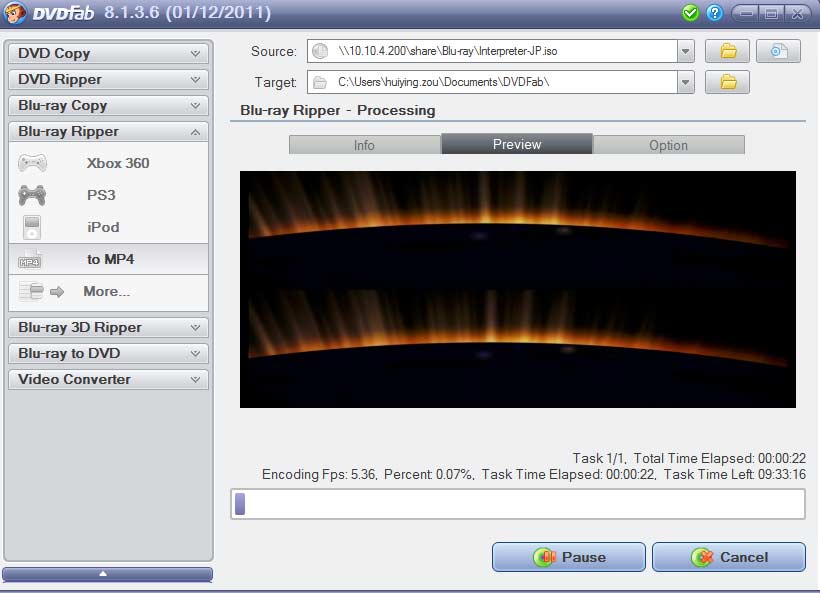 Other 3D Output
DVDFab can also output many other 3D types, including two separate files as one for left eye and one for right eye in case that the firmware of your 3D display device hasn't been upgraded to support one file, interlaced 3D for viewing with interlaced glasses, and two video streams in one file for watching on compatible devices like Fujifilm FinePix REAL 3D V1 viewer.
OK. That's all there is to it. Hopefully this will help you. And all the above 3D outputs are supported by DVDFab 3D products -- DVDFab 2D to 3D Converter and DVDFab Blu-ray 3D Ripper, if you want to learn more, please visit http://www.dvdfab.cn/2d-to-3d-converter.htm and http://www.dvdfab.cn/blu-ray-3d-ripper.htm.