How to Convert 2D Blu-ray to Anaglyph 3D?
DVDFab 2D to 3D Converter is able to convert 2D Blu-ray, 2D DVD, and 2D video to 3D videos like anaglyph 3D, side-by-side 3D, etc. If you have a ton of 2D Blu-rays, just convert them to 3D videos, for instance, to anaglyph 3D, you just need to equip yourself with a pair of anaglyph 3D glasses for enjoying. Now, head over to a simple how to.
2D Blu-ray to Anaglyph 3D > Step 1: Toggle on 2D to 3D Converter
At first we'd start up DVDFab, then run Blu-ray Ripper, since 2D to 3D Converter is integrated in Blu-ray Ripper as "2D to 3D" option. Next, select a mode on the left pane, such as "to AVI". Now we should load in the source 2D Blu-ray. And you'll be asked to specify a region code for the movie. After the source movie is in, the longest movie title is selected in default, and the "2D to 3D" option is now able to be checked. Just tick it. And you can also choose audio tracks, subtitles, and profile for the title you want to convert by passing on this interface.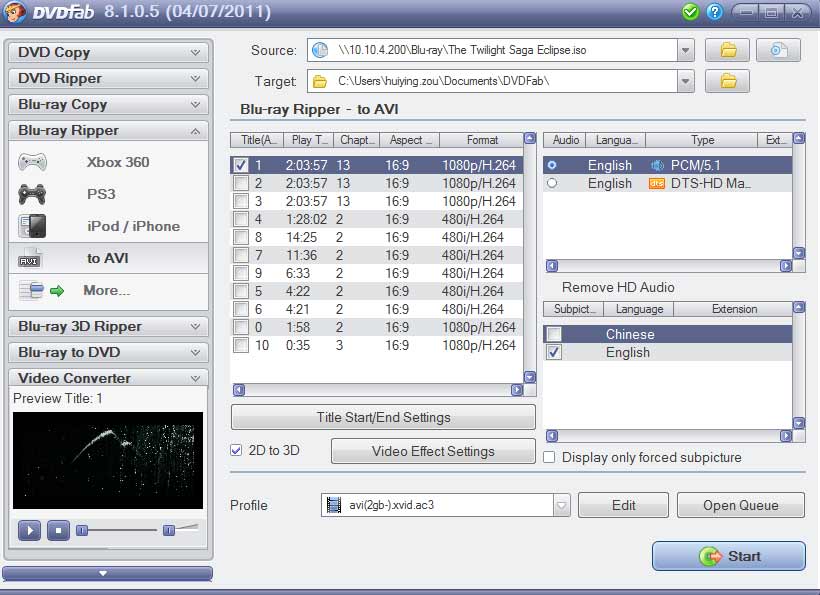 2D Blu-ray to Anaglyph 3D > Step 2: Set for 3D output
Click "Video Effect Settings" button, in the 3D page, we should enable "Anaglyph output", then choose one mode we like from the 14 preset modes.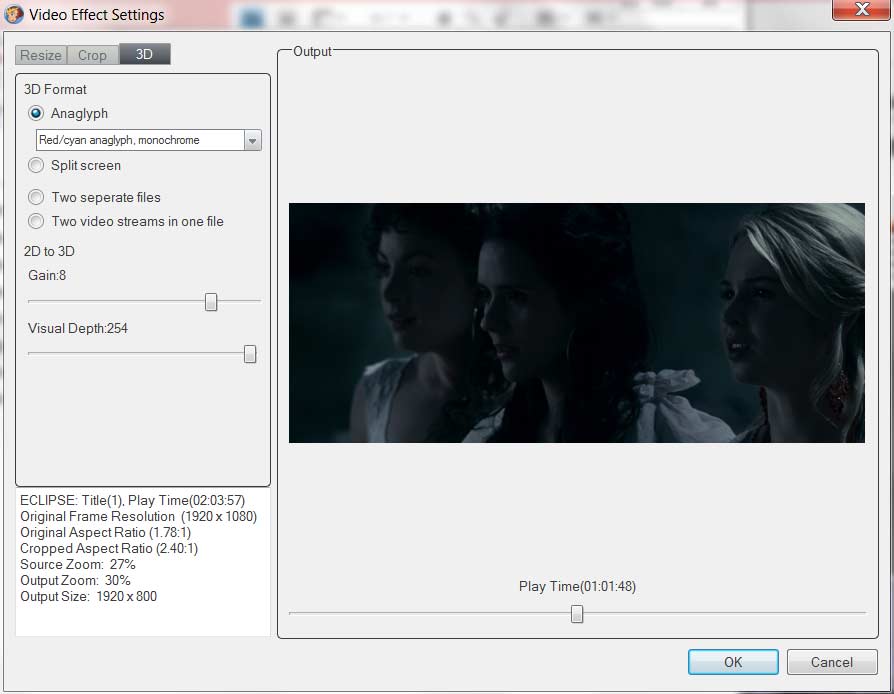 We can crop the output playback region as we like.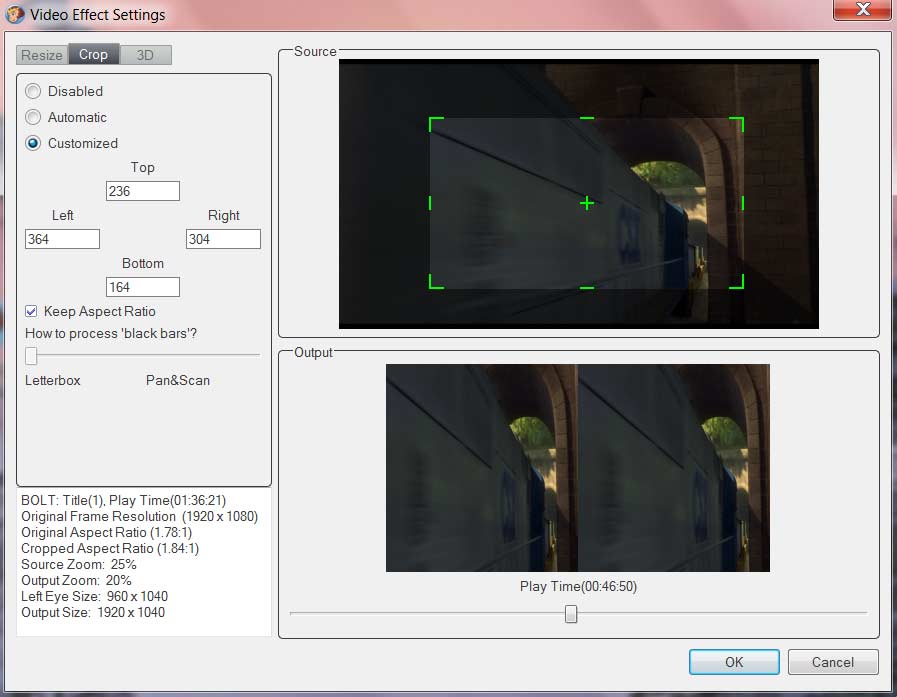 And we can resize the source aspect ratio and frame resolution.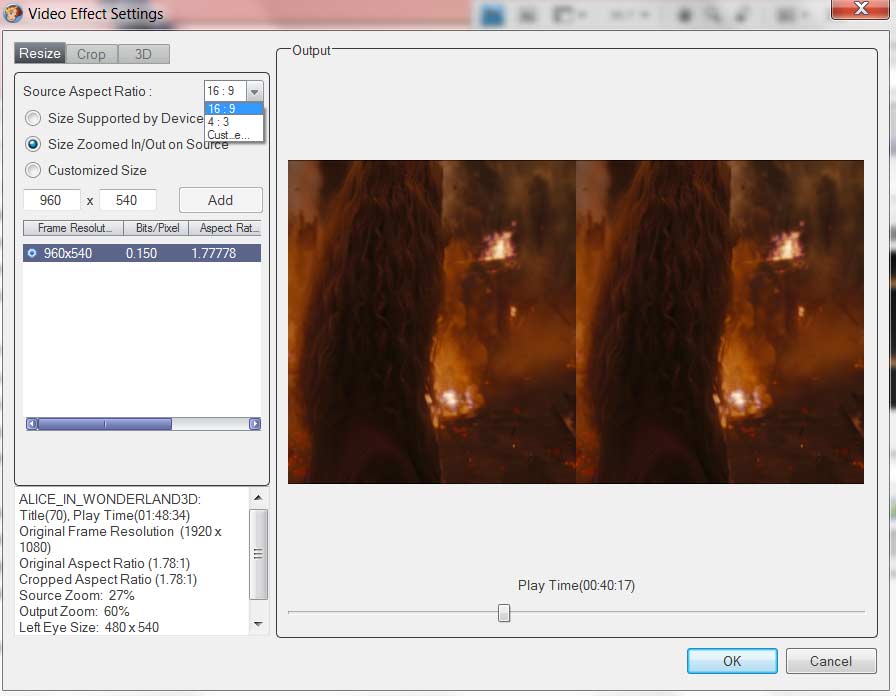 Click "Edit" button, there're a lot of parameters we can set in the pop up "Conversion Settings" window.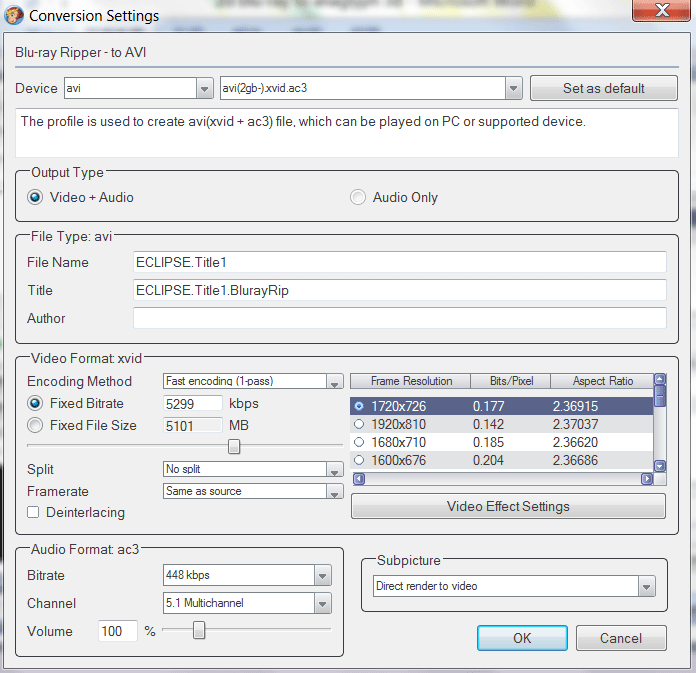 2D Blu-ray to Anaglyph 3D > Step 3: Start conversion
When you're ready, click "Start" button to start conversion. During the process, you can view detailed progress info, preview source movie, and set auto shutdown function.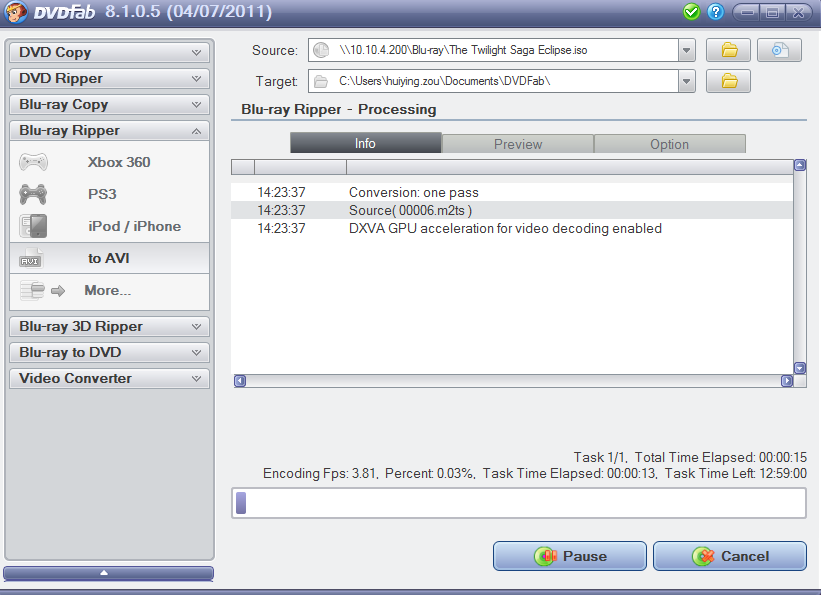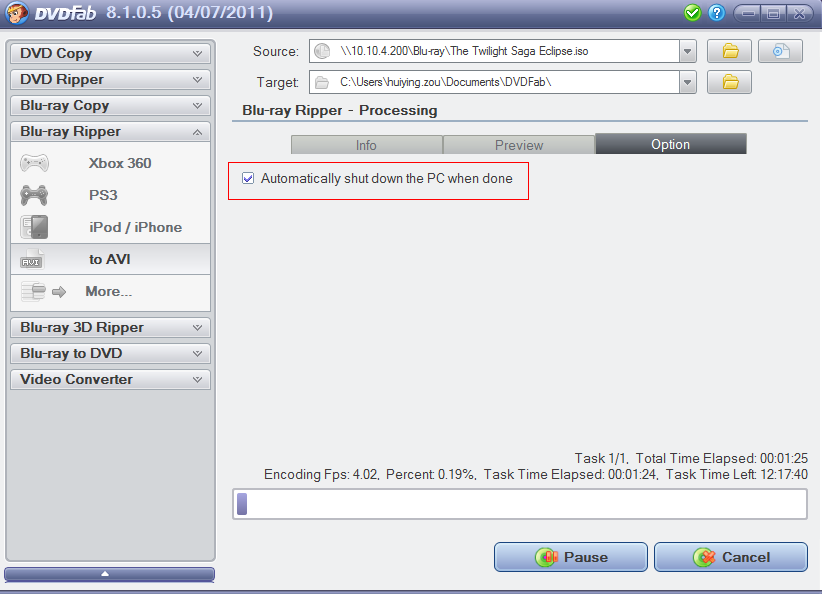 You'll get fantastic anaglyph output soon. Then play it with normal software player, and watch it with a pair of anaglyph 3D glasses. 3D enjoying is just so easy. For more info about DVDFab 2D to 3D Converter, please go to: http://www.dvdfab.cn/2d-to-3d-converter.htm