How to Convert 2D Blu-ray to Side-By-Side 3D?
If you have professional 3D glasses, you can create limitless 3D videos in side-by-side format out of normal 2D Blu-rays for viewing on specific 3D displays, and the tool you need to use is DVDFab 2D to 3D Converter. Next is simple tutorial about how to convert 2D Blu-ray to side-by-side format.
2D Blu-ray to Side-By-Side 3D > Step 1: Run 2D to 3D Converter
Start up DVDFab, and choose "Blu-ray Ripper" option. Blu-ray Ripper has various modes, but we should choose from "to MP4", "to AVI", "M2TS" and "TS" since only these modes are available for 2D to 3D Converter. Then import in the source Blu-ray. After the movie is loaded in, the longest title is auto selected, and "2D to 3D" option is ready for choosing. Check this option to active 2D to 3D Converter.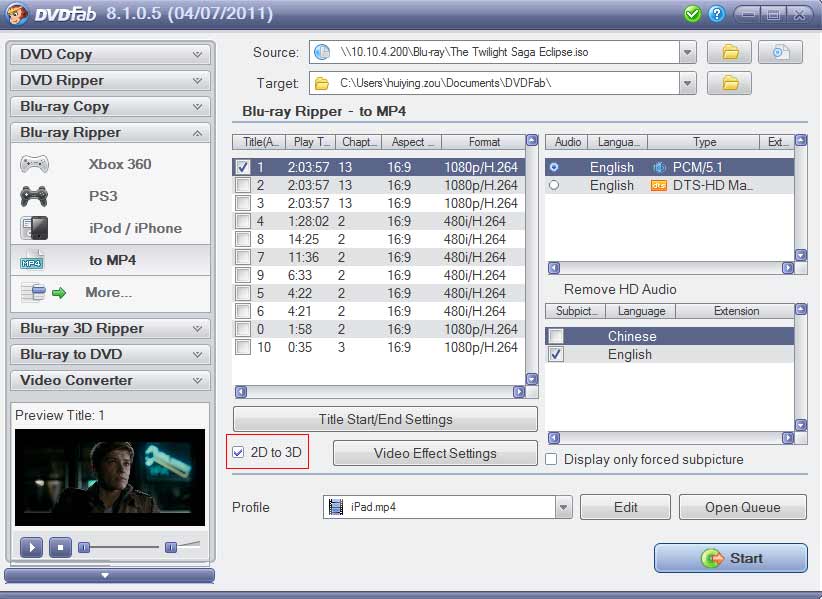 On the right hand side of the above interface, you can choose audio tracks and subtitles. The Profile drop down menu includes many optimized and preset profiles and you easily choose one for your title. If you want to convert only part of a title, click "Title Start/End Settings" above "2D to 3D" option, then you can freely arrange start and end chapter of the title.
2D Blu-ray to Side-By-Side 3D > Step 2: Customize and Set
Click "Video Effect Settings" button, and in the following 3D page of Conversion Settings window, choose the 3D format as side-by-side, and the video frame size can be 50% or 100% according to your need.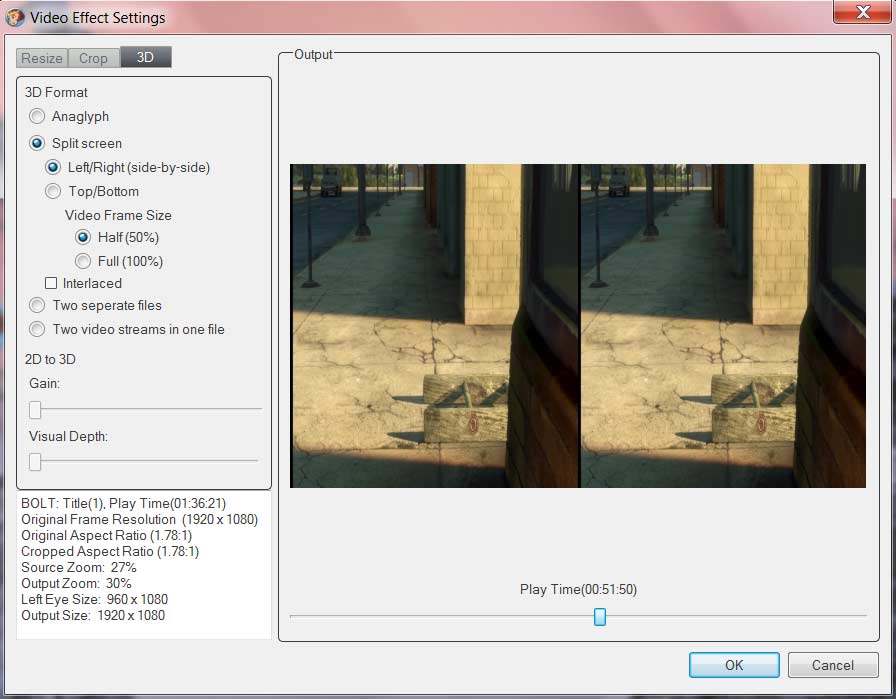 Navigate to "Crop" page, here you can freely crop the active region of the output video.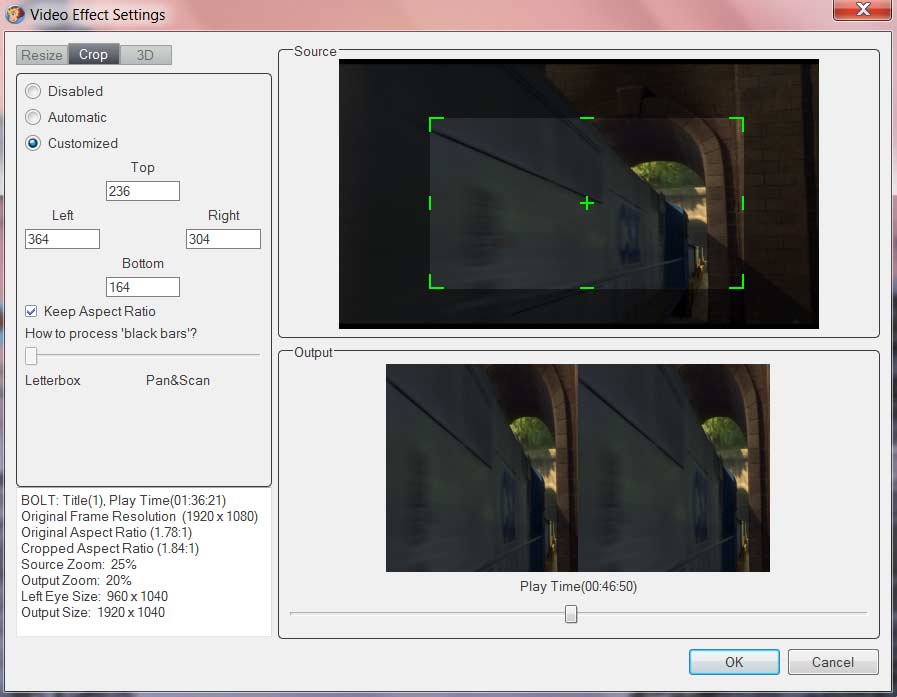 And you can also resize the source aspect ratio and frame resolution.
Click "Edit" button to set lots of parameters for video/audio if you like.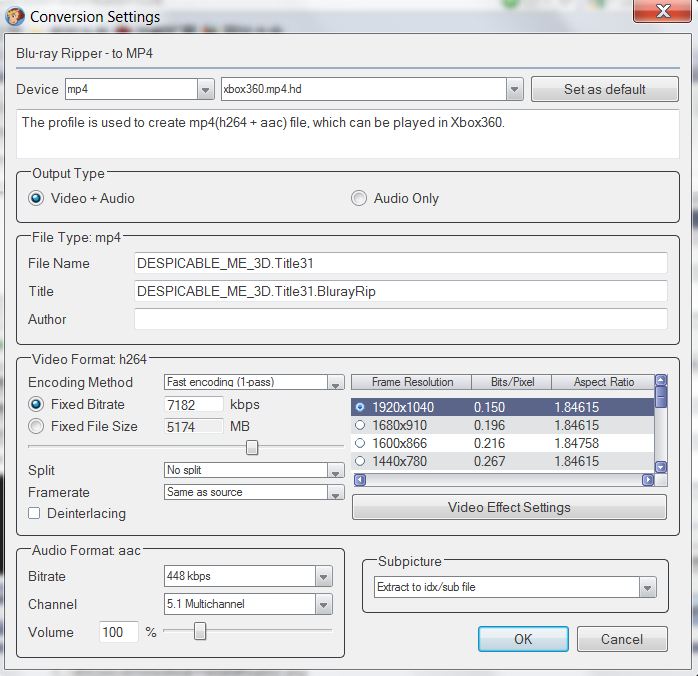 2D Blu-ray to Side-By-Side 3D > Step 3: Start Conversion
Click "Start" button if everything is set up. During the process, you can view detailed progress info, preview source movie, and set your computer to automatically shut down when process completed.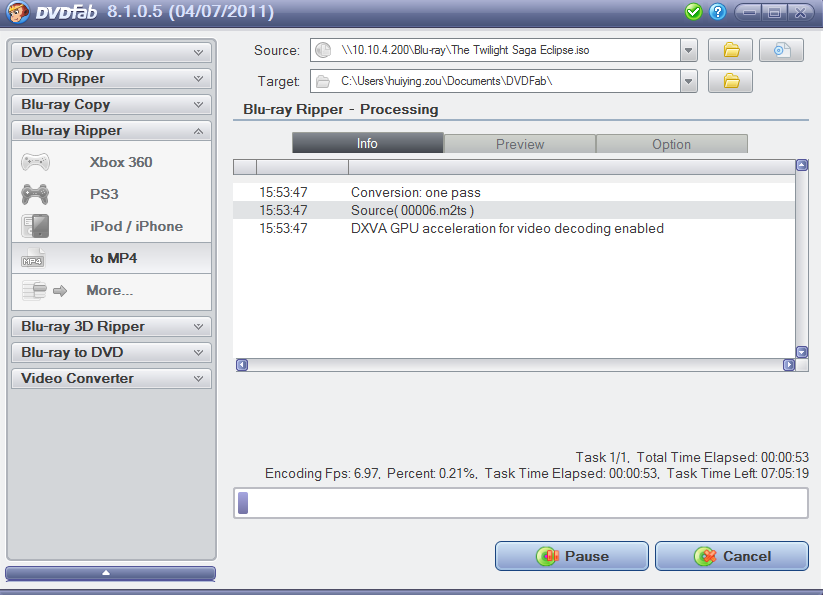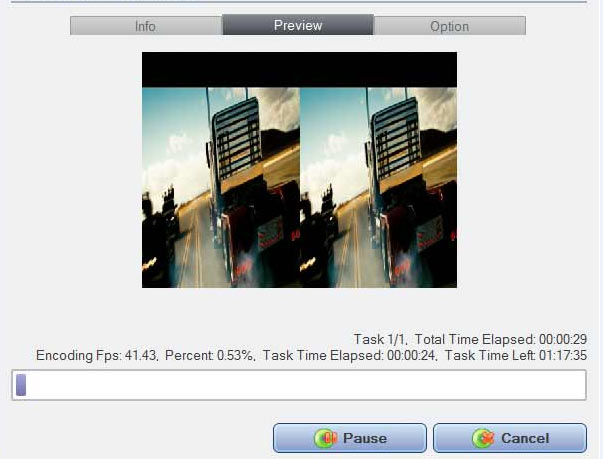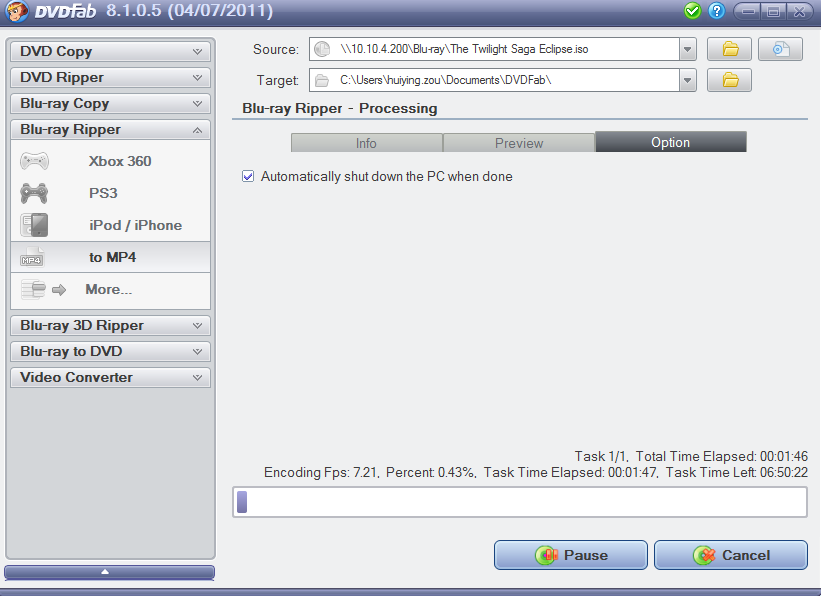 OK. That's all about this 2D Blu-ray to side-by-side 3D Converter. For more info about 2D to 3D Converter, please go to: http://www.dvdfab.cn/2d-to-3d-converter.htm