How to Copy Blu-ray Discs with DVDFab Blu-ray Copy?
http://www.dvdfab.cn/blu-ray-copy.htm
DVDFab Blu-ray Copy is really a good hand for Blu-ray fans to easily copy any Blu-ray. If you have a collection of Blu-ray discs, I strongly recommend you to try out this Blu-ray Copy for high-quality backups. It is super fast in speed, and has many powerful and convenient functions. See in detail.
Copy Blu-ray discs > Step 1: Load Blu-ray disc in DVDFab Blu-ray Copy
After the easy download and installing of DVDFab pack, just go to "Blu-ray Copy" option. Four modes available: Full Disc, Main Movie, Clone, Write Data. We select "Full Disc" as the copy mode here. Then insert the Blu-ray disc for the program to load it in. You will be asked to specify a region code of the disc, go ahead to select a proper one. Some seconds later, it will be opened as source.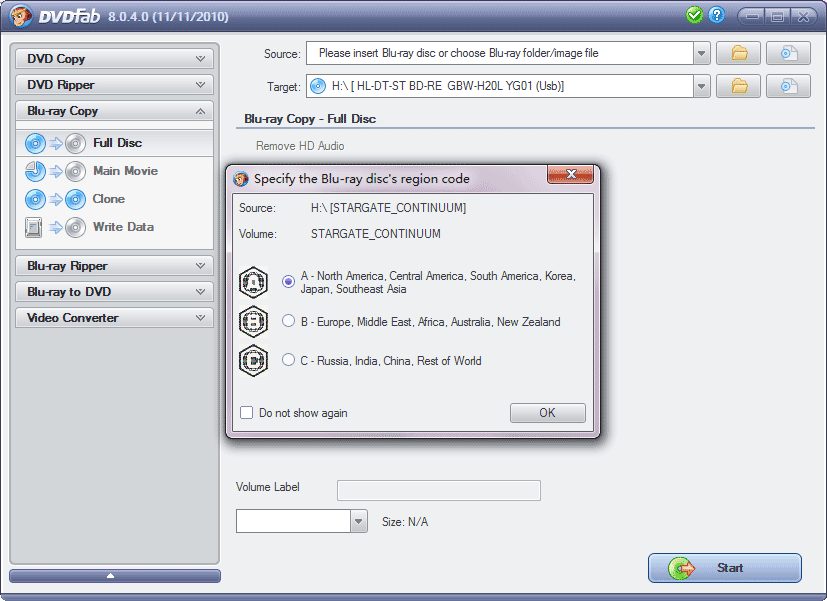 Copy Blu-ray discs > Step 2: Specify target and output type
The target can be disc, file folder or ISO image file on the PC. Here, we want to copy Blu-ray disc to another blank disc, so we should choose Blu-ray drive as the target. And the output type can be either BD 50 or BD 25, according to the output disc size and whether or not a compression needed. By the way, the HD audio can be removed to make output size smaller.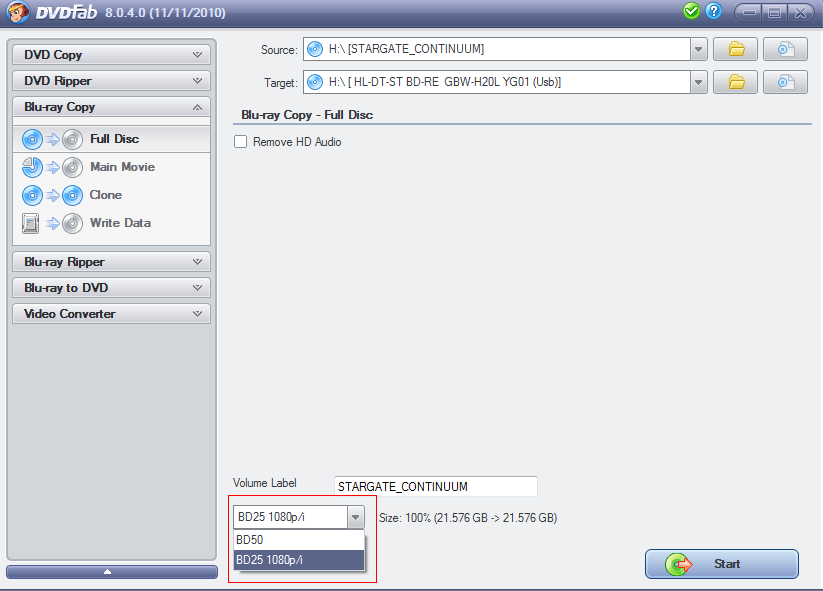 Copy Blu-ray discs > Step 3: Start copy and write
Click Start button on the main interface to start copy process. You can see the detailed progress info as below. And, under the "Preview" tab in this interface, you can view movie pictures which will change with different copy stages, on condition that compression involved.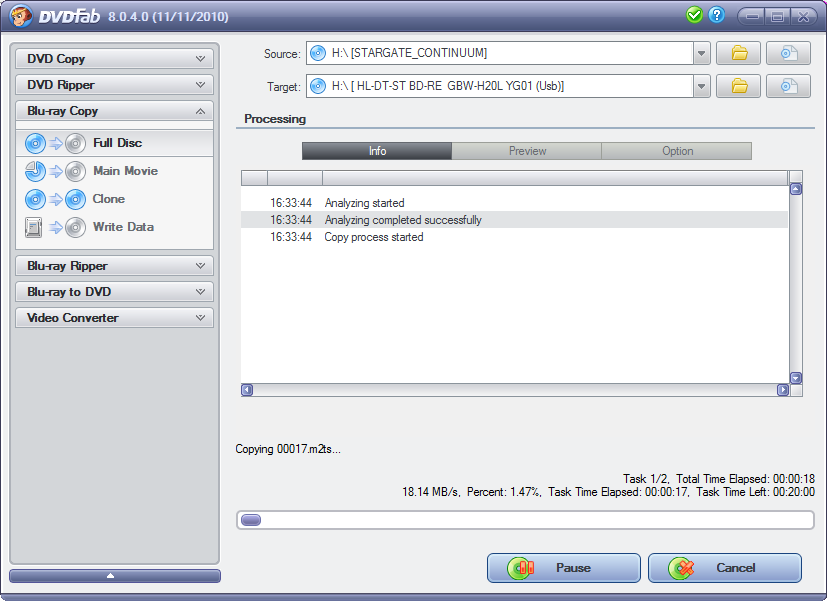 After copy process is over, you will be asked to insert a compatible media to start write process in Blu-ray drive, just do it to start. When this is over, you get a Blu-ray disc copy.

Please don't doubt it, it's just all about copy Blu-ray discs, and so easy that everyone can do it intuitively.