How to Copy Blu-ray Movie to a DVD 9 Disc?
DVDFab Blu-ray to DVD Converter allows you to copy and backup your Blu-ray movie in a DVD 9 disc with fast speed and high quality just in a few steps. You can also display the DVD copy on DVD player to watch Blu-ray movie with very good audiovisual effect. Head over to see how.
Blu-ray to DVD 9 > Step 1: Run Blu-ray to DVD Converter and import source Blu-ray
Download Blu-ray to DVD Converter for free and install it with ease. All DVDFab options are valid during the free 30 day trial. Head over to "Blu-ray to DVD" option, then insert your Blu-ray disc to import the movie in, or click the folder icon or image file icon beside "Source" on the upper part of the main interface. And you will be prompted to specify the Blu-ray's region code, just do it.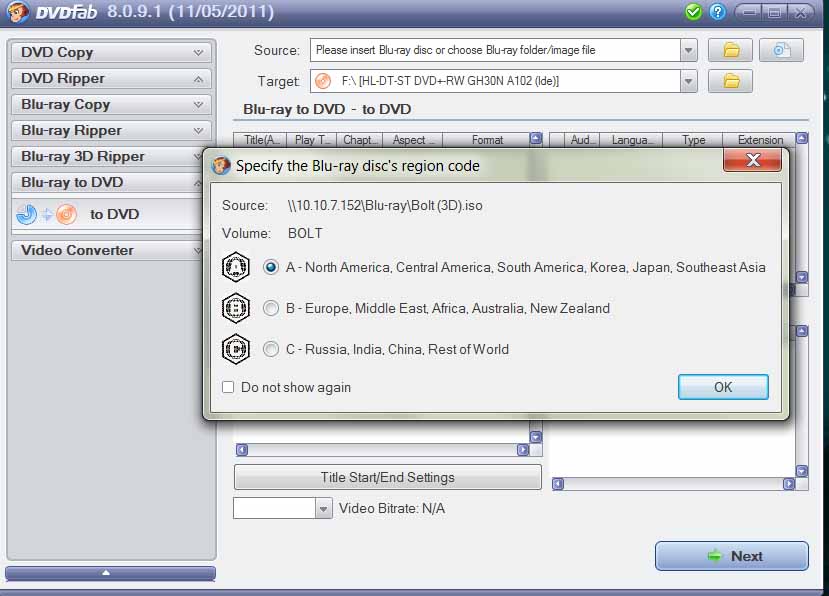 Wait a while when it is being opened.

Blu-ray to DVD 9 > Step 2: Make sure all settings are proper before copy
Now the source movie is opened. For the target, it should be write drive since we want to get a DVD 9 disc copy, and the output media should be selected as DVD 9 of course on the bottom of the UI. Many subtitles and audio tracks are waiting there on the right of the interface for you to freely choose. And the lower left display window help you set with previewing title in real time.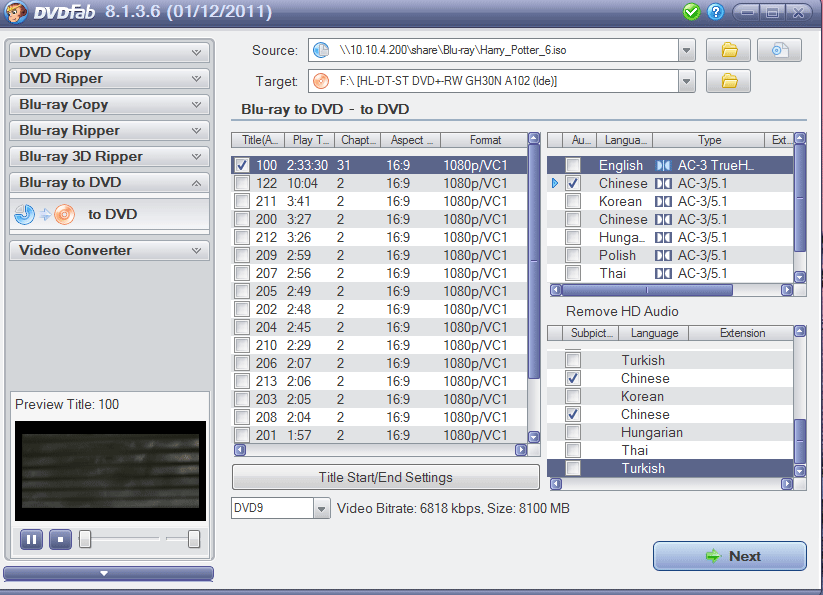 Note: You can range title start/end chapter to select only part of a title to copy. And this functionality can be accomplished on the next interface as well.
Click Next button to be here. You can remove title or change title playback order if there are many; you can arrange title start and end chapters; you can set "loop" play mode for the output; and you can change the volume label if you like.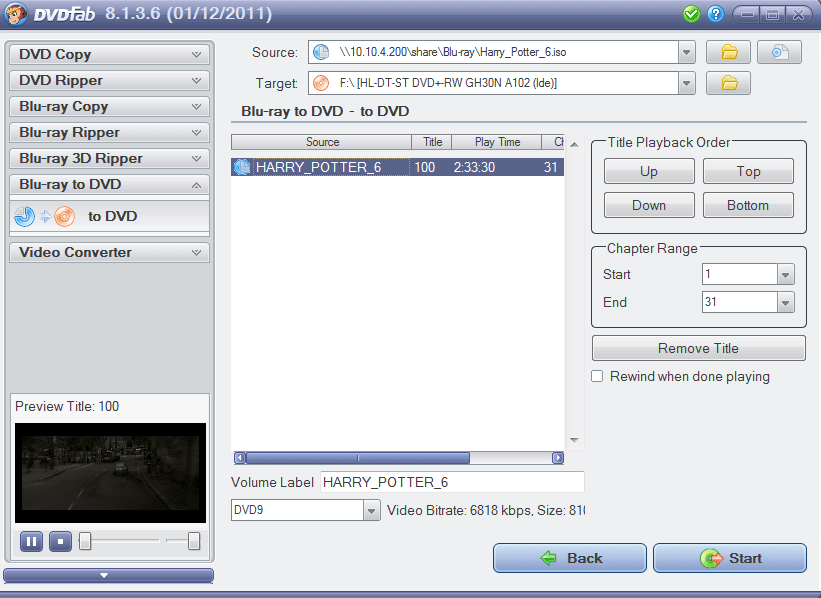 Blu-ray to DVD 9 > Step 3: Start copy process
Now that everything is OK, go to hit Start button. Then you will be asked to insert your DVD 9 disc for beginning write process.

You can view detailed information of the process.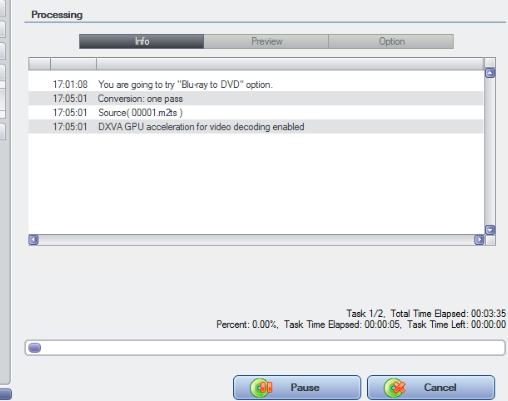 Along with pictures changing with different stages from the movie.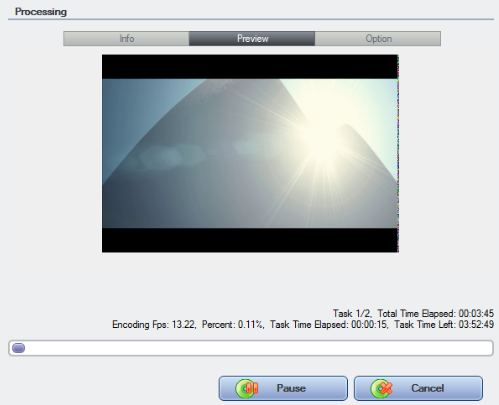 What's more, you can enable "Automatically shut down the PC when done" to relax yourself.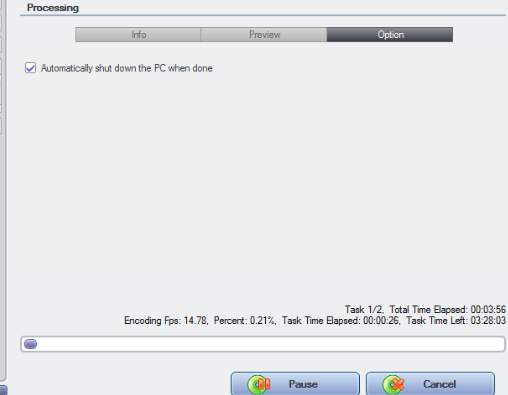 Now, you are almost there. Just need some no-long-time waiting, then you will successfully copy your Blu-ray movie to a DVD 9 disc. Extremely easy.