More Productivity — All-New Task Manager
The redesigned task manager presents you all the current tasks and the most recent
tasks in one place. The detailed status of each task, ready to start, processing,
wait in queue, success, failed, cancelled, not processed, exit unexpectedly, etc, all at a quick glance.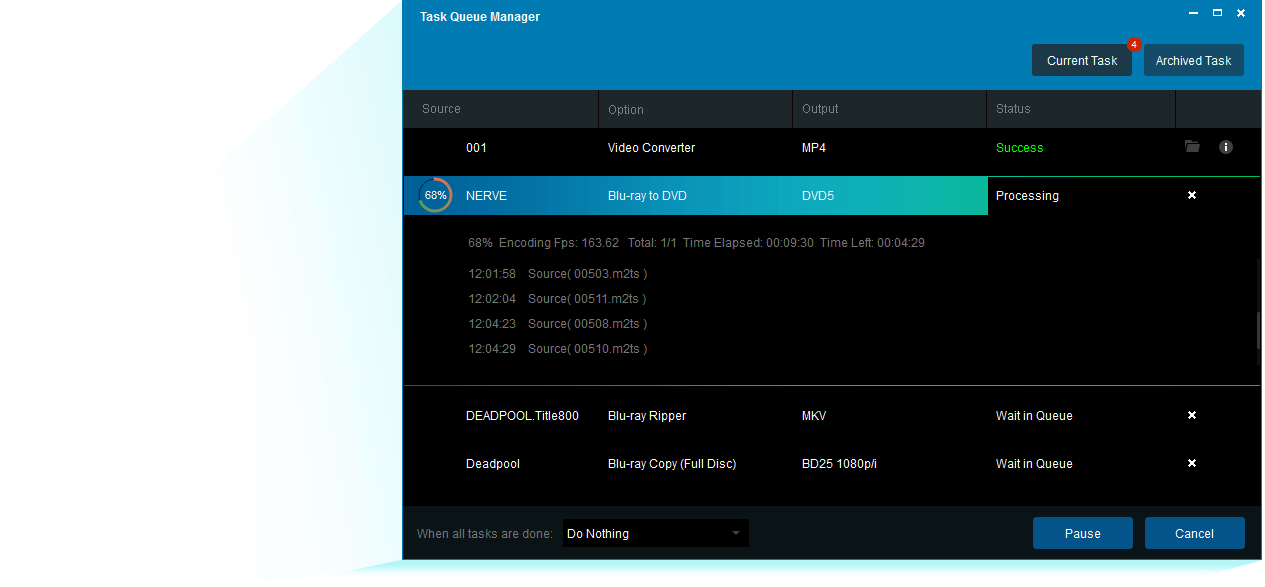 Recover Cancelled/Crashed Tasks

Accidentally canceled or deleted a task, or program just crashed unexpectedly in the middle of the task? Don't worry, with just one click, you can restart those failed tasks, with exactly the same settings last time you made.