How to Add Subtitles to MKV Videos on Windows/Mac?
2019-03-19 00:51:12 Posted by Rebecca
1596
Summary: Do you want to add subtitles to your MKV videos? Here we will show you some subtitles adders and teach you how to add subtitles to MKV files with only a few mouse clicks.
Watching movies in a foreign language can be a real hassle when you don't understand what anyone is saying. Luckily, that's exactly why subtitles were invented and why most movies and TV shows nowadays offer them in a variety of different languages. Most doesn't mean all of them, though. You can still come across movies and shows on the internet that don't feature any subtitles or don't have the subtitles for the language you're looking for. With that in mind, today we're going to teach you how to add subtitles to MKV files so you'll never have to worry about that inconvenience ever again. Whether you want to grab the subtitles you need from the internet or want to create your own, reading this article will ensure that you'll never have to watch a movie or show without subtitles from now on.
Part 1: Add Subtitles to MKV with DVDFab Video Converter
If you want to learn how to add subtitles to MKV videos the easy way we recommend using DVDFab Video Converter. In addition to video conversion, this tool offers a lot of other useful features, including the ability to add your own subtitles or edit existing subtitles. Moreover, you can also choose if you want soft or hard subtitles for you file, which is always a useful feature to have. Want to remove subtitles instead? No problem because DVDFab Video Converter can do that, too. Not only that, but DVDFab Video Converter also offers plenty of useful customization tools that can help you modify videos in a variety of other ways and the software is very easy to use to boot. Here's a quick step-by-step guide on how to add subtitles to MKV files using DVDFab Video Converter:
1. Open the new DVDFab 11 client and go to the Converter module located in the top menu. Drag & drop the file you want to add subtitles to use the navigation buttons to obtain the same results. It's worth noting that the software features batch conversion so you can add more than one file at a time if needed.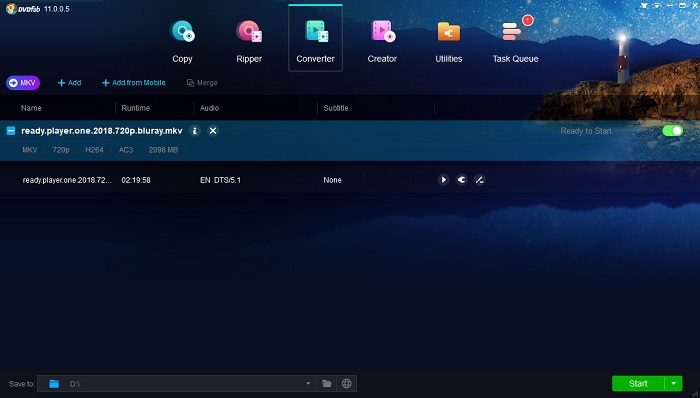 2. Underneath the "Subtitle" label you can find a menu that allows you to pick the subtitle tracks you want to keep for the converted file. This menu also let's choose to completely remove subtitles or add subtitles to any MKV file. In this particular example, we're looking to add them so click the menu and then pick the "Add External Subtitle" option. Then, simply navigate to the location of the subtitle you want to add and select it. You can also add multiple subtitle files so feel free to select as many as you want.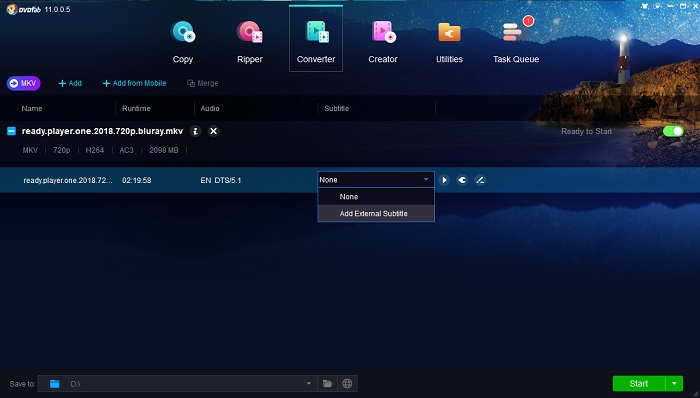 3. After you add the subtitles to the MKV file, the editing panel will pop out to bring up a different menu that gives you access to a number of useful editing options. Among other things, you can use this menu to edit the subtitles added to the MKV file by choosing the font, position, delay, language, and more.Then you can click the Advanced Settings button and look near the bottom to find the "Subtitle" category and a menu underneath it. Using this menu, you can choose to keep the subtitle file/s you loaded earlier separately (soft subtitles), embed them directly into the video (hard subtitles) or choose the remux option.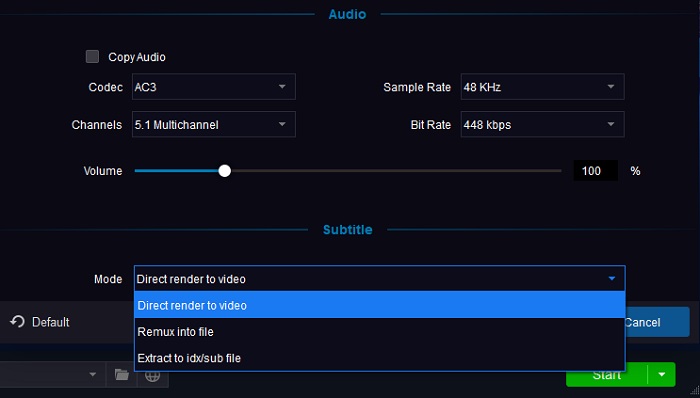 4. Use the Profile Switcher located in the upper left corner if you want to change the format of the output and the bottom menu to pick the destination folder. Finally, click the Start button and wait until the software finishes processing your file.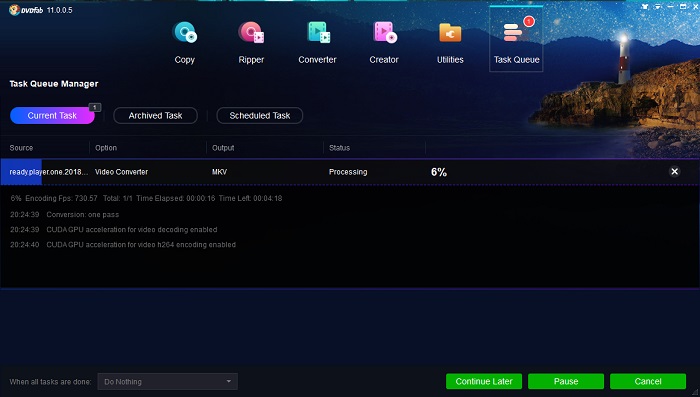 Part 2: Use MKVMerge GUI to Add Subtitles to MKV Movies
If you would prefer to add subtitles to MKV movies using a different tool you could also try something like MKVMerge GUI. MKVMerge GUI is technically just a user interface for the regular MKVMerge tool, which is part of the MKVToolnix package. However, we strongly recommend using the GUI because the regular MKVMerge is a command line program that can very difficult to use. Adding the GUI on top of it makes the tool easier to handle and you'll have an easier time taking advantage of its many different features, including the ability to add subtitles to MKV movies.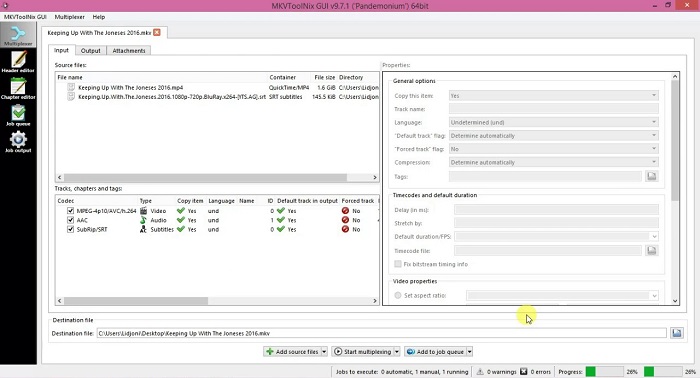 In order to add subtitles to MKVMerge GUI, simply click the "Add" buttons to load an MKV file and the subtitle or drag both files into the tool to get started.
Next, go to "General track options" tab to select the language or to the "Format specific options" and "Extra options" tabs to make other changes.
Finally, click the "Start Muxing" button and wait until the tool finishes processing your file.
Conclusion
Hopefully, this article gave you a better understanding of how easy it can be to add subtitles to MKV files if you happen to have the right tool for the job. There are many such tools available out there but we recommend sticking with DVDFab Video Converter because it's the most user-friendly and easiest to use. Not only that, but you can also use it as a straight-up video converter that supports all modern video and audio formats, which is always a big advantage.
You May Need Other Tools