How to Rip DVD for Apple TV with DVDFab DVD Ripper?
DVD ripper for Apple TV is such kind of tool which converts DVD to video with the format compatible with Apple TV, so that you can view any DVD movies you like on your wide screen Apple TV. Where to find such a tool? And how do you know that which one is superior? Well, you may want to have a look at DVDFab DVD Ripper.
DVDFab DVD Ripper functions to rip any DVD (nearly all protections can be removed for limitless access) to H.264 encoded MP4 video, which can be viewed on Apple TV. This DVD ripper for Apple TV is powerful, stable and easy to use. Now let's look at a simple tutorial about DVD Ripper to dig out more.
Rip DVD for Apple TV > Step 1: Enable DVD ripper for Apple TV
Start up DVDFab and run DVD Ripper. Navigate to "Apple TV" option then. Now DVD ripper for Apple TV is enabled. OK. Let's load in the source movie. And you're free to choose any movie titles, audio tracks, and subtitles for conversion. There's a built-in video player which can let you preview movie title in real time to help you set.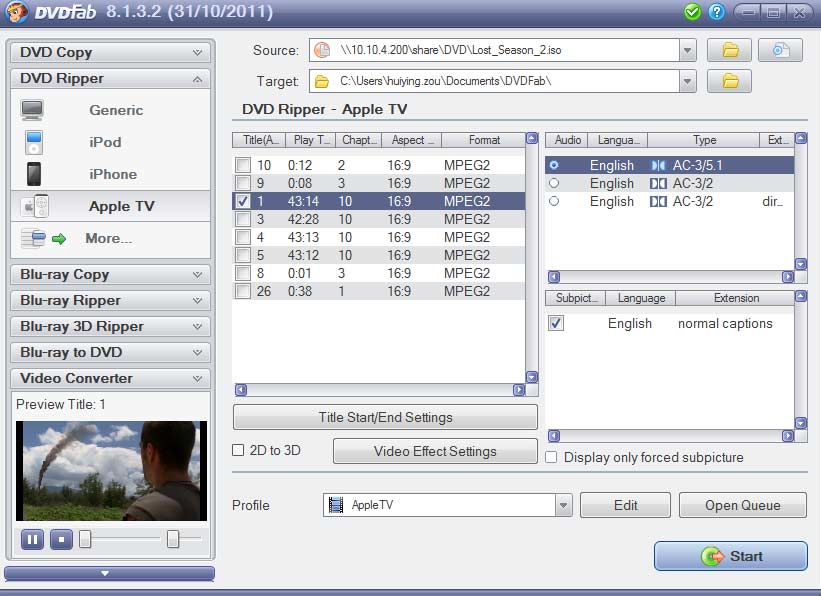 Rip DVD for Apple TV> Step 2: Let's go to set at whim
All video/audio parameters can be set in Conversion Settings window kicked off by Edit button. You can edit the bit rate, frame rate, frame resolution, aspect ratio, channel, volume, etc.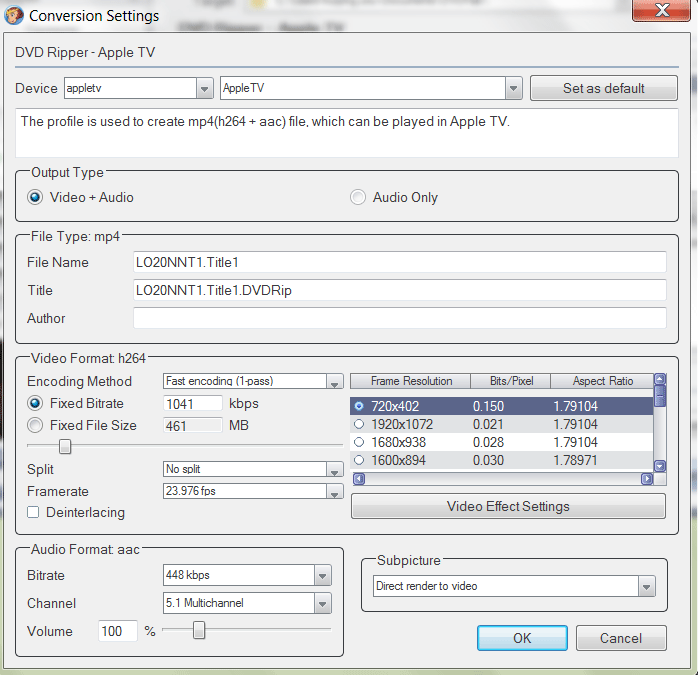 Hit the Video Effect Settings button to open Video Effect Settings button. In Crop page, just crop an active region out of the image for playback on your Apple TV.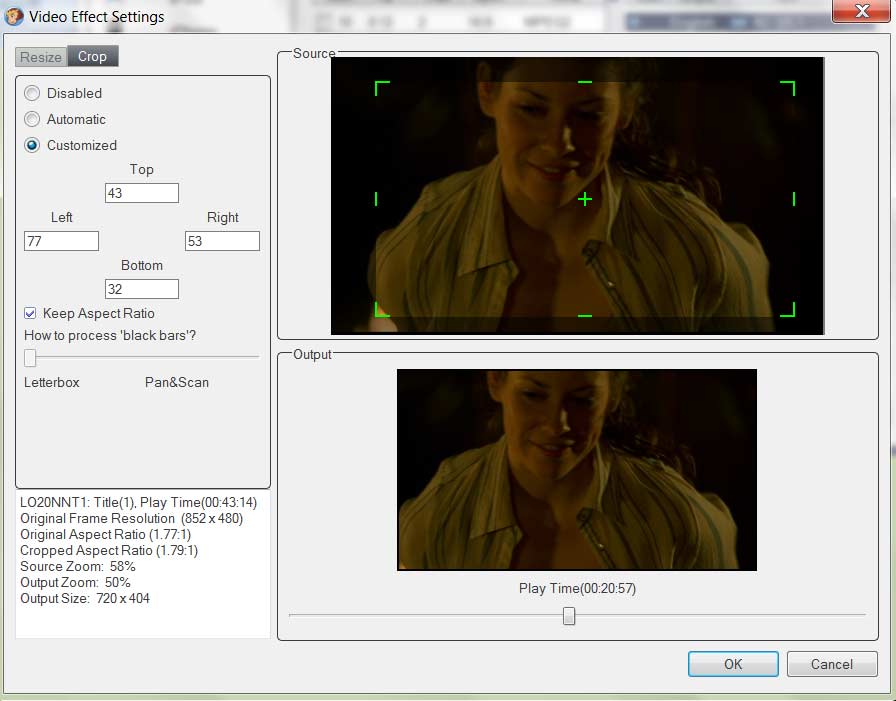 Rip DVD for Apple TV > Step 3: Start conversion and get everything notified
OK. Now click on Start button to start conversion. And during the process, you can easily monitor the progress with detailed info and the source movie preview. And if you want to set your PC to auto shutdown, you can do that in the "Option" tab when everything is being converted.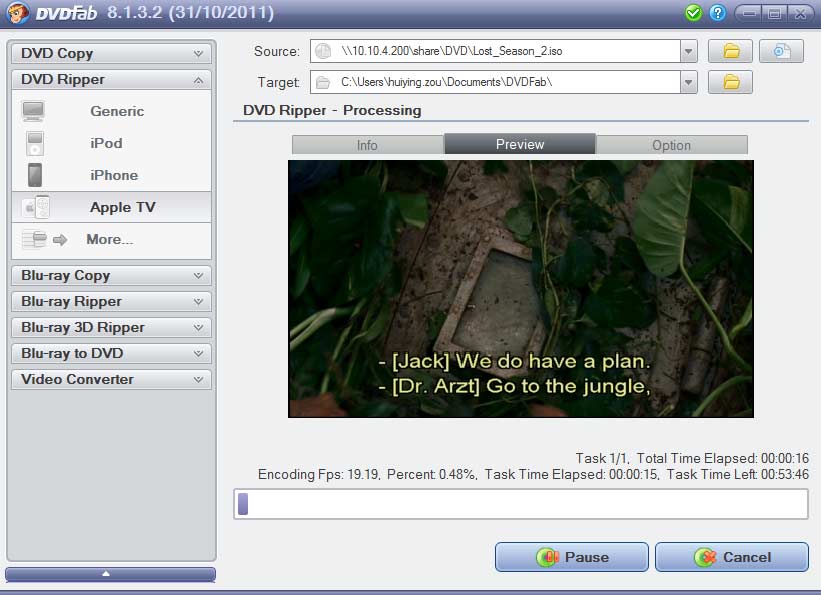 OK. That's all you need to do to successfully rip DVD for Apple TV. For more info about DVDFab DVD Ripper, please go to: http://www.dvdfab.cn/dvd-ripper.htm