How to Rip DVD for Xbox 360 with DVDFab DVD Ripper?
Do you known that your Xbox 360 can give you much more than gaming experience? Well, with some software like DVD ripper for Xbox 360, you can view your DVD movie right using your video game console. How?
Your Xbox 360 can play videos in WMV format, so just rip DVD to WMV files, then converted files are ready for playback. DVDFab DVD Ripper is best DVD ripper software for Xbox 360, which can rip any DVD to WMV files with optional 5.1 multi-channel. It's easy to do so as follows:
Rip DVD for Xbox 360 > Step1: Run DVD Ripper, select "Xbox 360"
Start up DVDFab, and run DVD Ripper. On the left pane, choose "Xbox 360" option. Now it's in fact a DVD ripper for Xbox 360. Insert the DVD into DVD-drive and DVDFab will load it in. You can pre-select audio tracks and subtitles as you like. And in the Profile drop-down, you can change the profile from default settings, since all profiles are optimized and preset, it's an easy job.
Rip DVD for Xbox 360 > Step2: Set and Edit
You can set video/audio parameters in the Conversion Settings window which brought about by Edit button. You can change video bit rate, frame rate, frame resolution, aspect ratio, etc, and channel, volume, etc from default settings.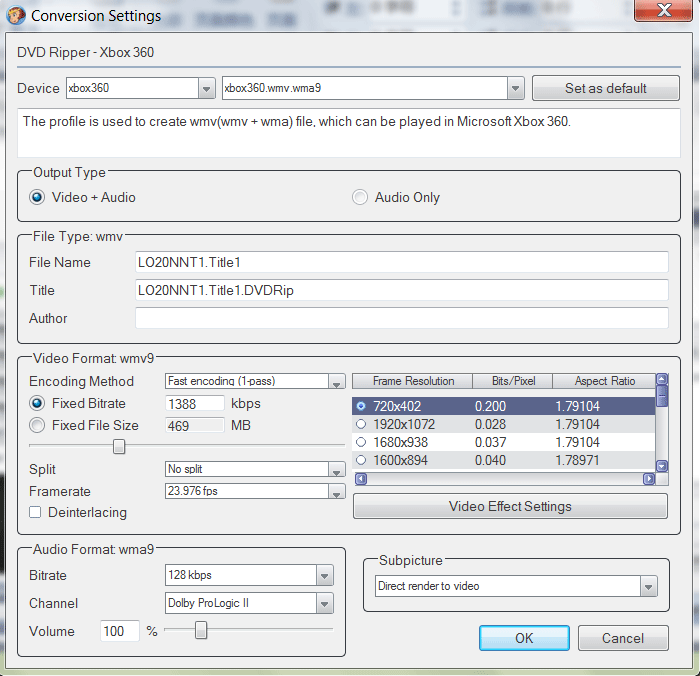 Click Video Effect Settings button, you'll then find the Crop page. In Crop page, just select whatever you want your screen to display out of the current image.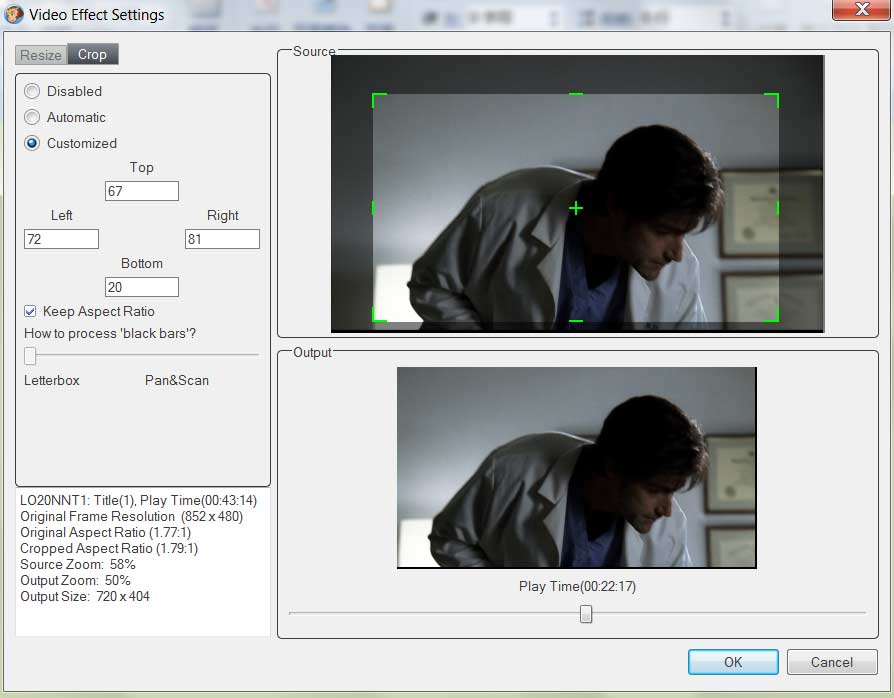 Rip DVD for Xbox 360 > Step3: Start conversion
Now hit Start button to start conversion. In the process, you can monitor detailed progress info, preview source movie, and set auto shutdown to your PC.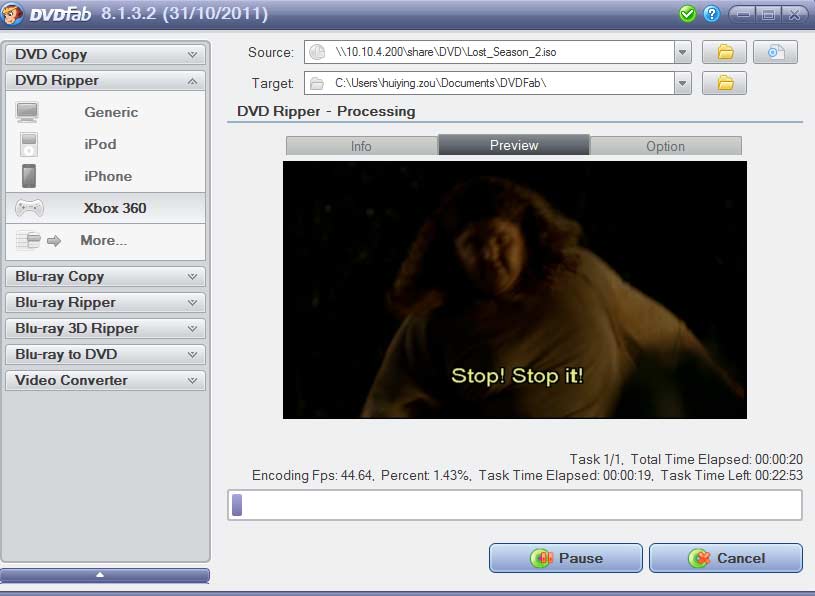 Alright, above is what you need to do to finish the task. You can also do more with DVDFab DVD Ripper, for more info, go to: http://www.dvdfab.cn/dvd-ripper.htm