How to Backup DVD Movie onto Mac?
If you have some DVDs and want to rip and backup them onto your Mac for easily viewing anytime in the later with some player software, or for later burning, then you can use DVDFab DVD Copy for Mac to copy DVD movie onto your Mac. This software can remove nearly all known DVD protections to access nearly any DVD content to manage DVD the way you want.
Well, how to use Mac DVD Copy to backup DVD movie onto Mac?
First of all, start DVDFab for Mac, choose "DVD Copy" option. And on the left pane, navigate to "Main Movie" which sets up the copy as copy only the movie content (if you want to copy all the content of the disc, choose "Full Disc" instead).
Now insert your DVD into DVD-drive, then DVD Copy for Mac will load it in. You can see from the below screenshot that the audio tracks and subtitles all can be freely selected.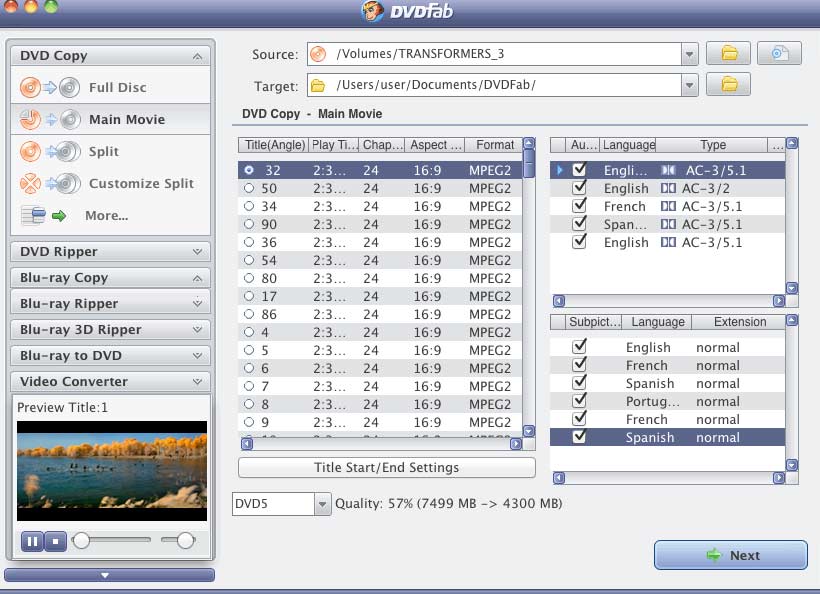 Then click on Next button to go to the next interface.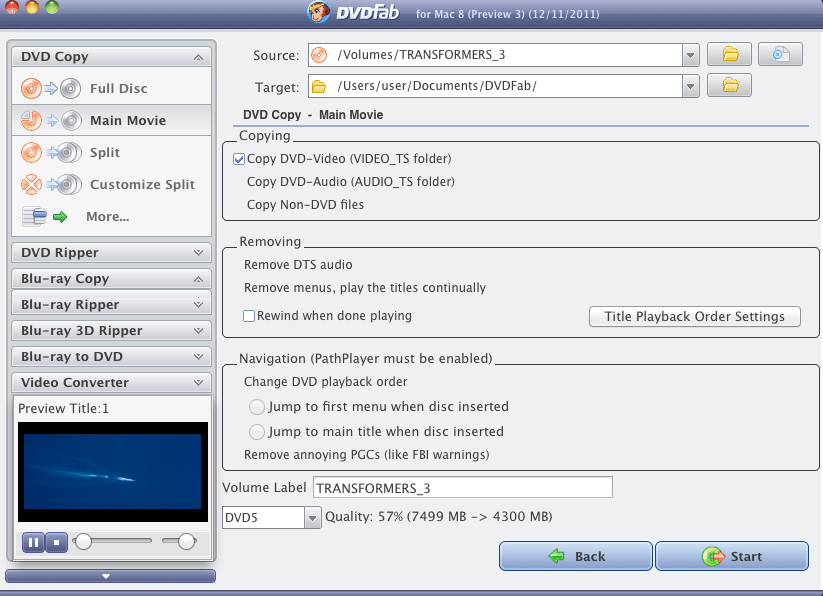 You can set rewinding mode for the output, and change output playback order if you like. If everything is OK, hit Start button.
During the copy process triggered by Start, you can monitor all detailed progress info, preview source movie, and set auto shutdown to your Mac.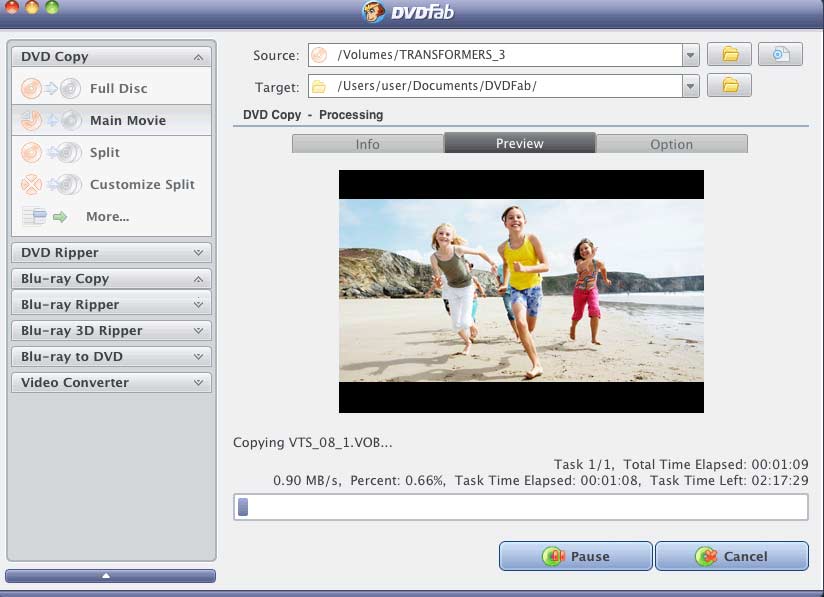 OK. That's nearly all steps you need to do to backup DVD onto your Mac with DVD Copy for Mac. It's darn easy! For more info about DVD Copy for Mac, please go to: www.dvdfab.cn/dvd-copy-for-mac.htm