How to Burn DVD on Mac Flexibly?
You've got some DVDs and enough blank discs and want to burn them, here is a best DVD burning tool used on Mac for you – DVDFab DVD Copy for Mac. It is powerful and professional, and can burn DVD easily with fast speed and high quality. It runs stably on Mac and won't cause you any trouble. Next is a simple tutorial about how to burn DVD on Mac, let's take a look.
Burn DVD on Mac > Step 1: Run DVDFab DVD Copy for Mac
Start DVDFab for Mac at first, and choose "DVD Copy" option. Under DVD Copy, there're 8 modes for DVD burning and copy. The mostly used modes are "Full Disc" and "Main Movie". "Full Disc" is used to burn all content of the original DVD disc. "Main Movie" is used to burn only the movie part of the DVD. After choosing a mode, import the source DVD into the program, and make sure the Target is DVD burner.
Full Disc: As shown in the below screenshot, this mode allows you to change playback order of output DVD, and you can choose DVD5 or DVD9 as output size.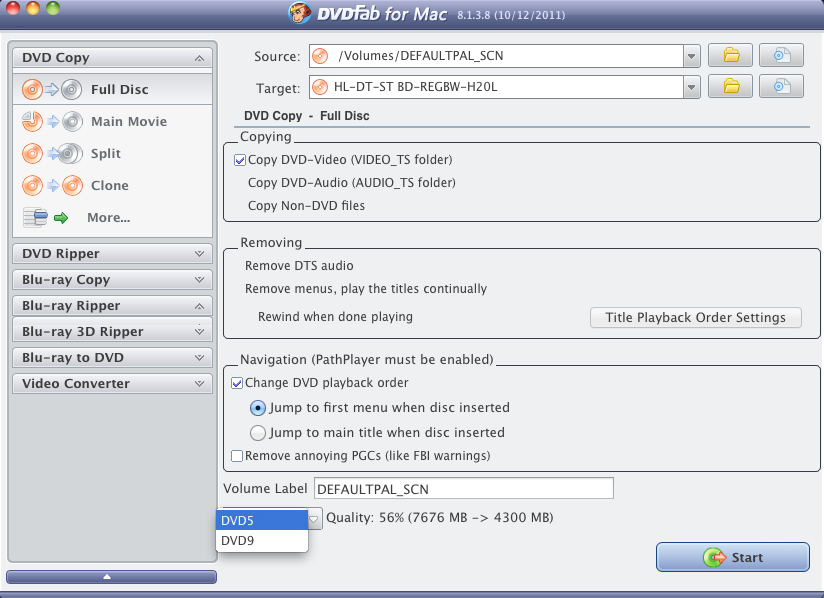 Main Movie: This mode allows you to set your output DVD to loop play mode if you like. And the output type can also be DVD5 or DVD9 according to your need.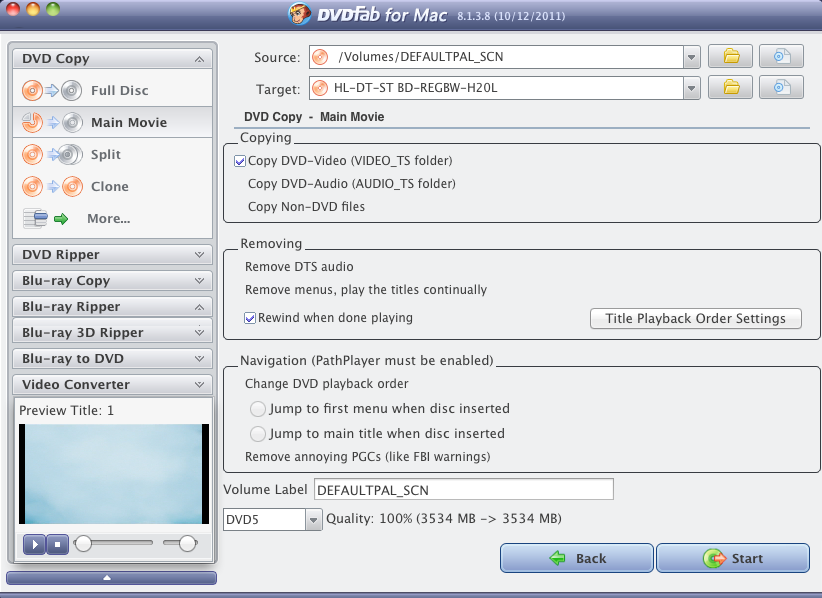 Burn DVD on Mac > Step 2: Click Start button to start burning
OK. Now click Start button to start process to burn DVD. During the process, you can view detailed progress info, and if you'd like to, you can also set auto shutdown to your computer.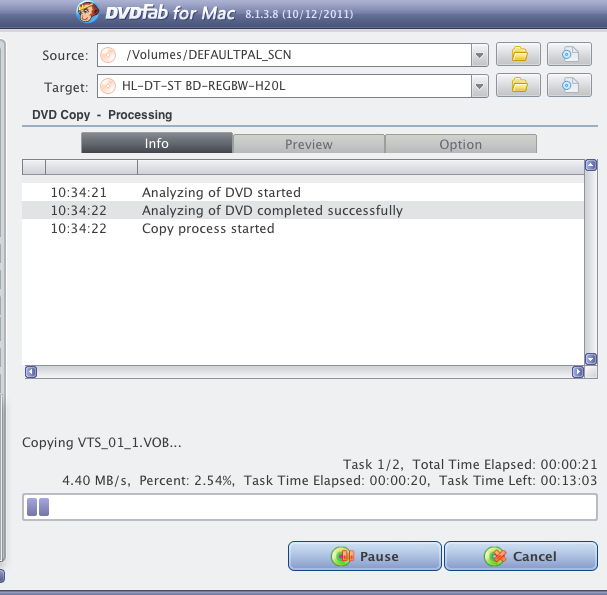 Note that you'll be asked to insert a compatible media to start write process after ripping process finished, just insert a compatible disc to continue burning.

OK. Burn DVD with DVDFab DVD Copy for Mac is just so easy. DVDFab has fast speed, and soon, you can get what you want. For more info about DVD Copy for Mac, please go to: www.dvdfab.cn/dvd-copy-for-mac.htm