How to Rip 3D Blu-ray to Anaglyph 3D?
Do you want to rip your 3D Blu-ray to anaglyph 3D video for playback on 2D display with normal software player? Then you can try out DVDFab Blu-ray 3D Ripper, which can not only rip 3D Blu-ray to side-by-side 3D, it can also output anaglyph 3D with 14 modes. Now let's have a look at how to produce anaglyph output with Blu-ray 3D Ripper.
Rip 3D Blu-ray to Anaglyph 3D > Step 1: Import in Source 3D Blu-ray to DVDFab Blu-ray 3D Ripper
Start up DVDFab, navigate to "Blu-ray 3D Ripper" option. Choose a mode as the file format for the output. Here we'll choose "to MP4". Now it's time for us to import in the source. Just insert 3D BD, or click folder or image file icon on the interface to import from your hard disc. Before the source is in and opened, you'll be prompted to specify a region code.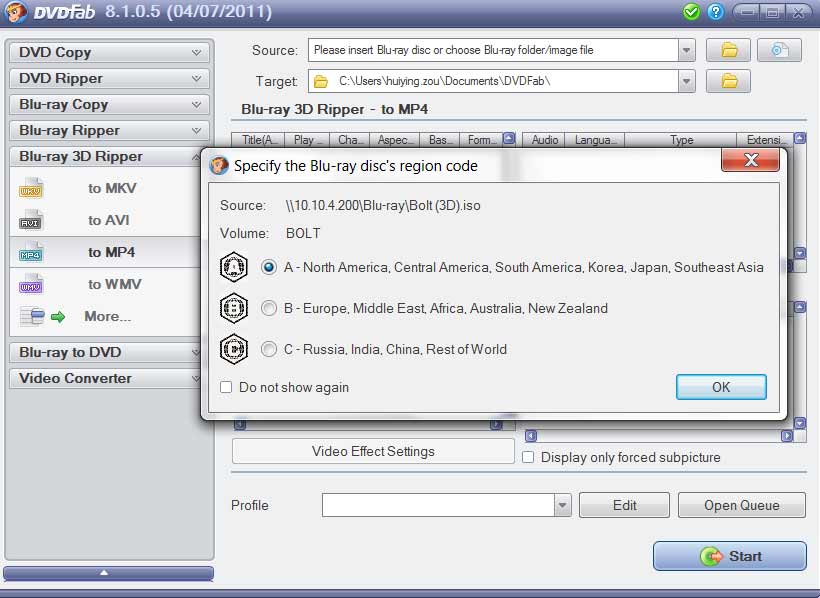 Rip 3D Blu-ray to Anaglyph 3D > Step 2: Set and Customize for Conversion
Now, you can see a title list of the source 3D in the interface, and the longest title is selected by default. On the right hand side are all kinds of audio tracks and subtitles for you to choose. And you can easily specify a profile for the title you want to convert since all supported profiles are optimized and preset in the drop down menu. In the bottom left corner, you can preview the title in real time through the built-in video player.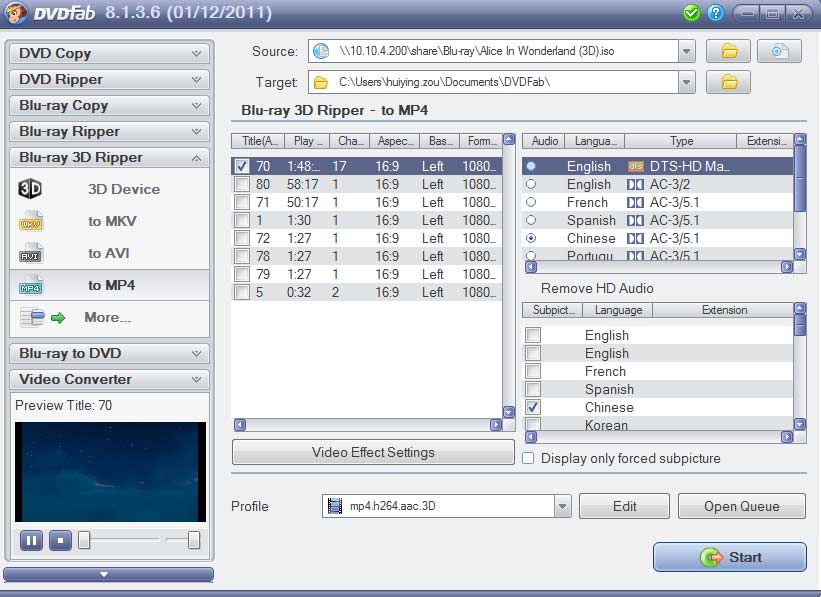 Click "Video Effect Settings" button to open Video Effect Settings window where you can resize the output video.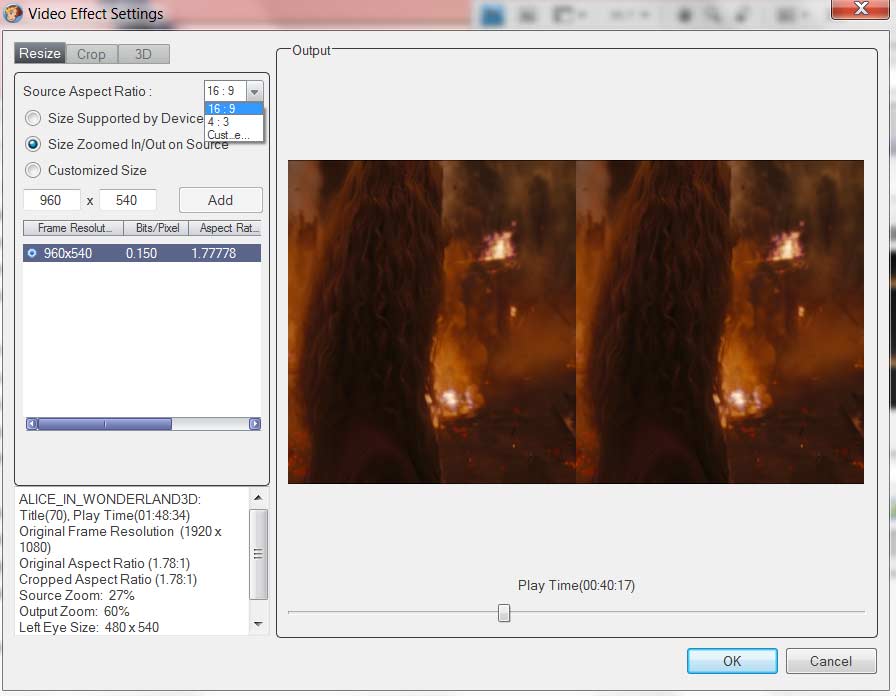 You can also crop the playback region.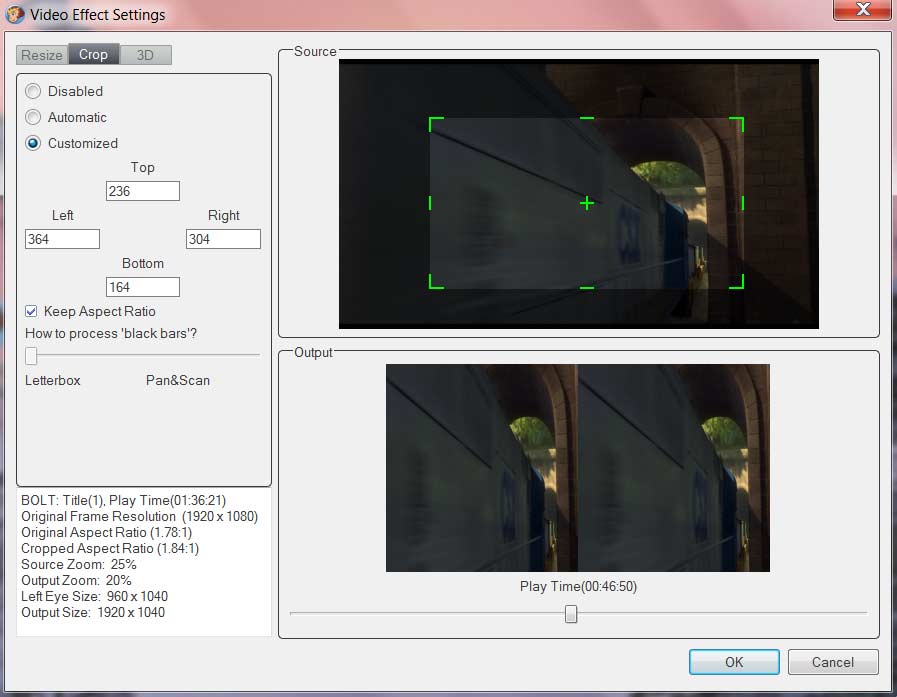 And particularly note that you can set the anaglyph output mode in "3D" page. There are 14 modes like Red/cyan, Green/magenta, Amber/blue, Red/green, and Red/blue (monochrome / half color / full color / high quality Dubois).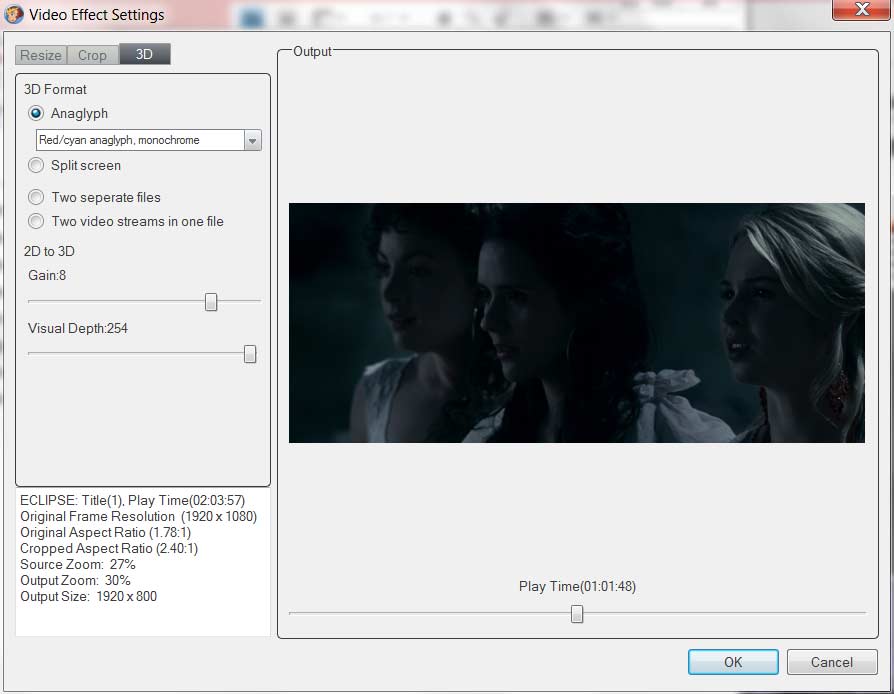 Click "Edit" button on the main interface, then you can edit lots of video/audio parameters if you like.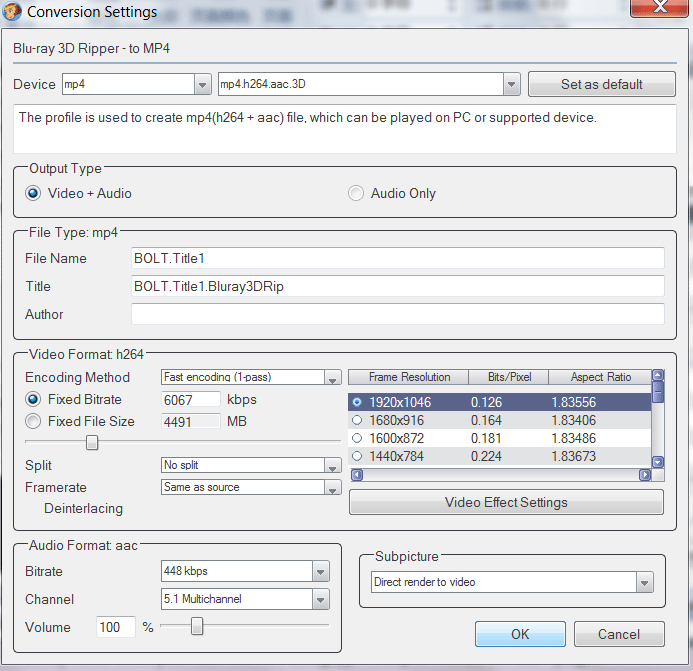 Rip 3D Blu-ray to Anaglyph 3D > Step 3: Start Conversion
Click "Start" button on the UI to start conversion. During the process, you can monitor detailed progress info.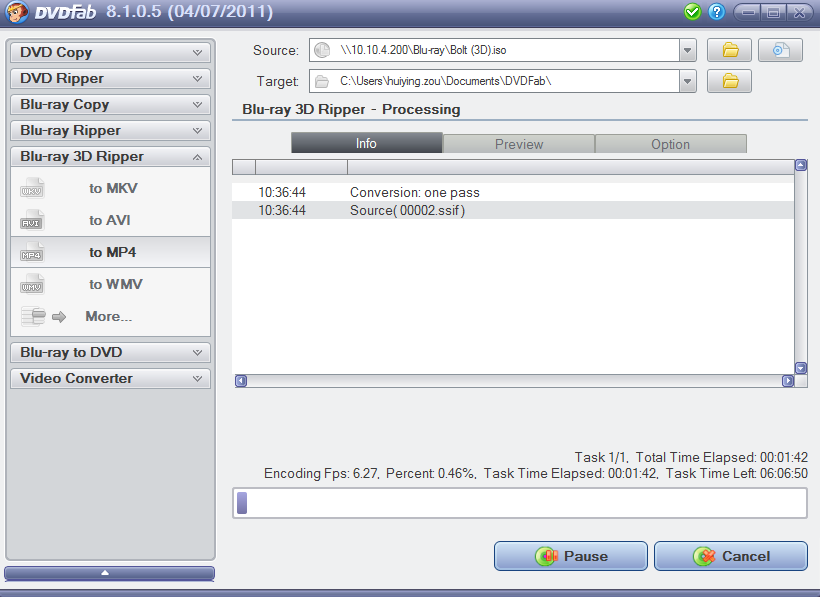 You can preview source movie.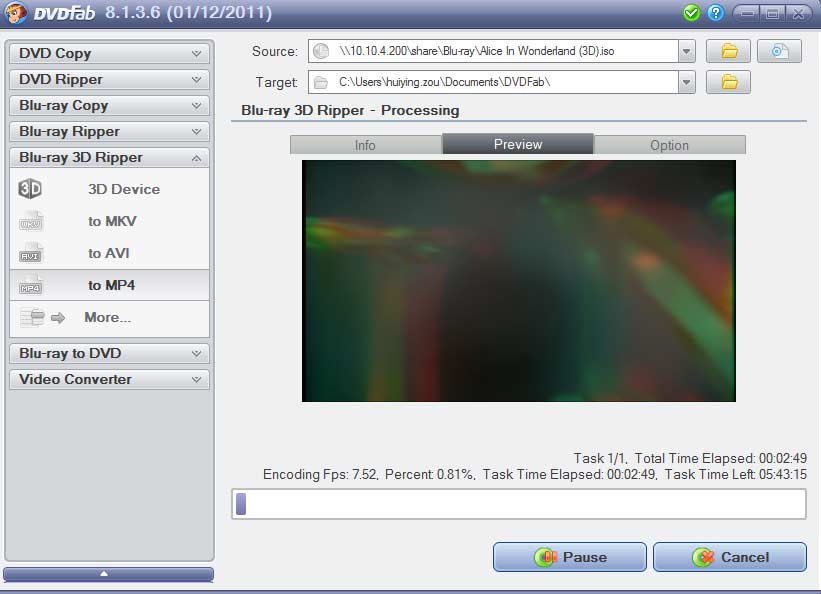 And you can also set auto shutdown for your computer.
OK, that's all there is to it. For more info about DVDFab Blu-ray 3D Ripper, please visit: