Streaming Services That Offer Hallmark Channel
Summary: The Hallmark TV service is one of the very few TVs Americas can't just stop watching. Hallmark provides a wide range of content for everyone. However, you cannot get the Hallmark Channel on every streaming device; the channel is strictly available to select streaming services, check out this article to see what those streaming services are.
DVDFab Downloader All-In-One
• Download streaming video in 1080p from Netflix, Disney+, HBO, Hulu & Amazon Prime
• Download 4K/8K videos from 1000+ sites including YouTube, Facebook, and more
• Batch download YouTube videos or playlists to MP3 in 320kbps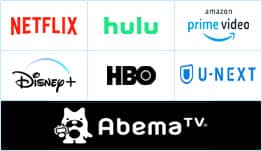 Almost everyone is now trying to cut down cables and cut down costs. With the advent of digital streaming services, and the adding of cable TV streaming (Live TV) on some platforms, it is not surprising that no one would prefer choosing cable subscription over streaming services subscription.
The Hallmark TV service is one of the very few TVs Americas can't just stop watching. Hallmark provides a wide range of content for everyone. However, you cannot get the Hallmark Channel on every streaming device; the channel is strictly available to select streaming services, and those streaming services are listed below.
You won't get Hallmark on free streaming services; however, not all premium streaming services offer Hallmark, too.
What you stream on these streaming platforms is the same Hallmark Channel available on cable TV. Streaming devices such as Roku, Amazon Firestick, and a couple of others provide the Hallmark Channel.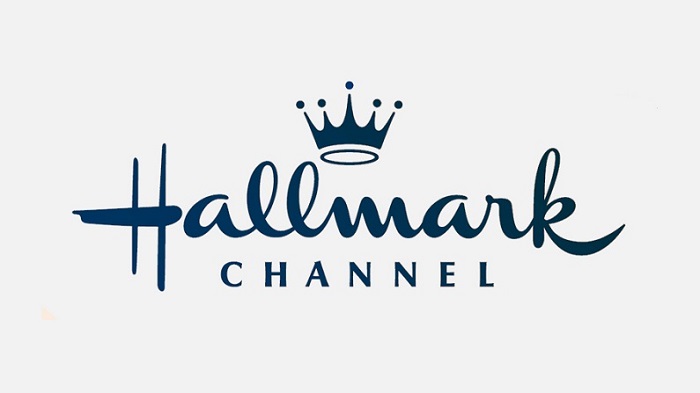 In contrast, if you don't have a streaming device (hardware), there are online platforms that allow you to stream the channel across devices. The most interesting thing about these services is that they offer a limited free trial period to allow you to check out the features they offer.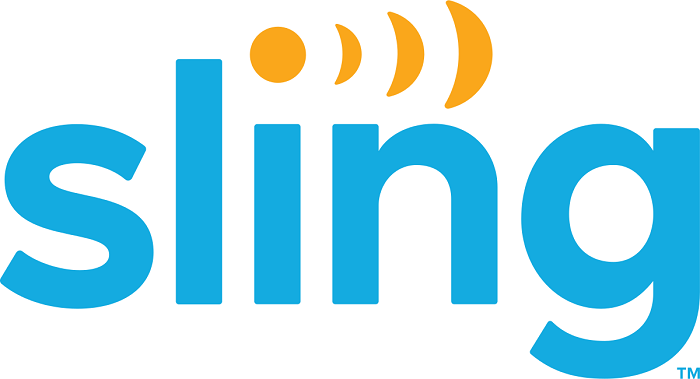 Sling TV is one of the best live TV streaming services that offer the Hallmark Channel to its subscribers. This American streaming television service is wholly owned by Dish Network and it is only available to the people living within the United States. The service offers over 30 TV channels, of which the Hallmark Channel is inclusive. Of course, you need to subscribe to Sling TV's plan before you can access this channel.
Furthermore, Sling TV is accessible across various platforms and hardware streaming devices. Subscribers can also record up to 10 hours of Cloud DVR, and 3 users can stream at the same time. Asides from providing you access to stream the Hallmark Channel, Sling TV as a streaming service has much more entertaining stuff to offer.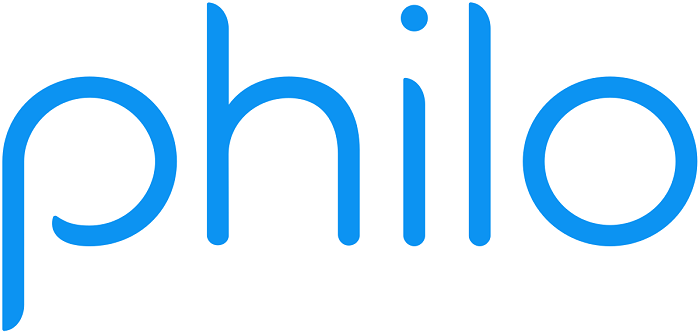 In looking for streaming services that offer the Hallmark Channel, Philo TV is one of those services you need to try out. Philo is an American on-demand, Live TV streaming service available to Americans. The service supports Hallmark Channel streaming and you will get quite a lot of other good channels, including Hallmark Drama and Hallmark Movies & Mysteries.
One of the reasons to prefer Philo over the other streaming TV services that offer the Hallmark Channel is because of its cheap pricing. Apparently, Philo offers the cheapest price for Hallmark Channel streaming. Philo TV's $20 per month plan offers you over 60 cable channels, including Lifetime Movie Network (LMN), Lifetime Channel, and Hallmark channels. However, choosing Philo means you're ready to ditch local TV programming and sports; you won't really find local TV channels and sports channels available on Philo.
Another thing about Philo that you need to know is that the service allows you to record unlimited cloud DVR.

When you finally cut off your traditional cable TV but still wish to stream certain channels via digital means, subscribing to Fubo TV can be an ideal decision. Fubo TV supports Hallmark streaming, as well as grants you access to several other Live TV channels for unlimited entertainment. Basically, Fubo TV's base packages offer over 80 channels, ad there are news and sports channels too. As with other streaming services that offer live TV streaming, Fubo TV allows you to use their services for free for a limited time, after which you're required to pay $64.99 per month.
The free trial period is totally free, so you can cancel it at any time. More interestingly, on any FuboTV subscription, you can stream on three devices at a go. More so, you're provided with 250 hours of cloud DVR storage. FuboTV is available on most hardware streaming devices, which include AndroidTV, Apple TV, Roku, Amazon FireTV, smartphones (iOS and Android), and more. This is really a good alternative to traditional cable TV subscriptions. Furthermore, the Hallmark Channel app accepts FuboTV login details.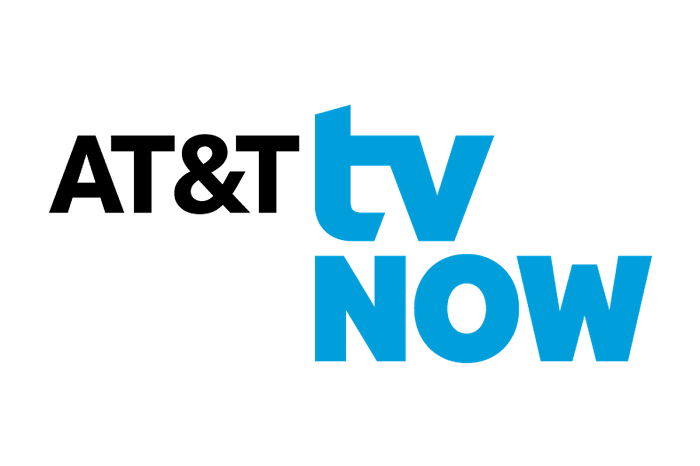 The AT&T TV Now service also grants you access to streaming the Hallmark Channel. Its pricing starts at about $35 per month, which makes it an ideal consideration. Not only does this service offer Hallmark Channel streaming, but you will also get to access many other channels, including Hallmark Movies & Mysteries, AMC, Bravo, BET, Cartoon Network, Comedy Central, CNN, Discovery, Disney Junior, E!, ESPN, Fox News, FX, HGTV, and lots more. There are about 65+ channels on the base subscription.
Irrespective of your plan, you are eligible to record the Hallmark Channel to their 500 hours Cloud DVR. More so, up to three subscribers can stream simultaneously. AT&T TV Now is also available on various streaming devices. However, only people that live within the US can use AT&T TV Now.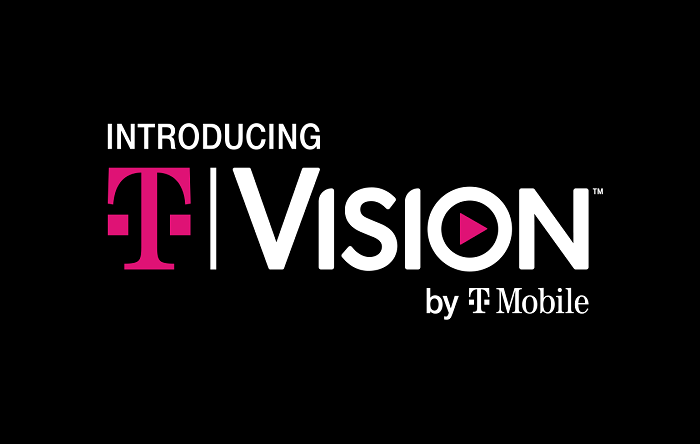 Not everyone knows, but TVision allows you to stream the Hallmark Channel on your device. Actually, the Hallmark Channel is included in the TVision VIBE package, which goes for $10 per month. There are about 35 channels available with TVision; they include BET, AMC, Discovery, Comedy Central, Investigation Discovery, HGTV, Nickelodeon, and a lot more. As with other online streaming TV service providers listed in this post, TVision offers 100 Cloud DVR, which allows you to record your Hallmark Channel streaming. Simultaneous streaming is available on TVision; you can stream on two different devices at the same time.
TVision is accessible from a wide range of devices, including smartphones, Web Browsers, and hardware streaming devices such as Google Chromecast, Roku, Sony PlayStation, Nintendo, Xbox, and others.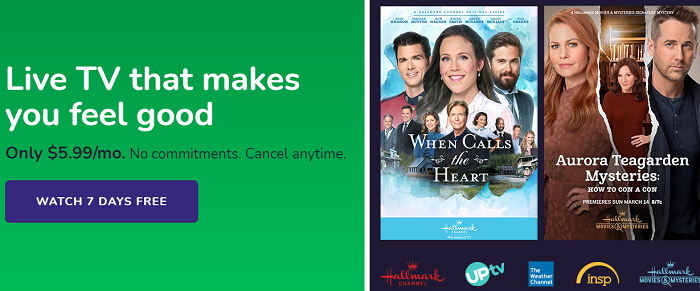 FrndlyTV is also among the few online TV streaming services that offer Hallmark Channel streaming. The service is available in the US and the subscription plans are very affordable - you'll save a whole lot when you cut off traditional cable TV to switch to this platform. More so, FrndlyTV is available on Roku, Chromecast, Amazon Fire TV, or you can stream on the go. It offers 15 channels live TV channels, including Hallmark Channel, Hallmark Movies and Mysteries, INSP, The Weather Channel, Light TV, and lots more.
One of the reasons to choose this streaming service is due to the cheap $6 per month plan, which offers Hallmark streaming. Frndly TV is available anywhere in the United States and U.S. Territories with an internet-enabled device. DVR is available with FrndlyTV and your recordings save to the cloud; many programs can be recorded simultaneously. Furthermore, depending on your plan, you can stream FrndlyTV on up to 4 devices at a time.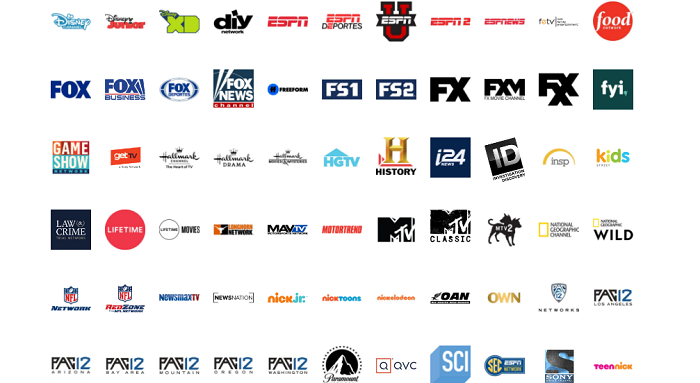 Vidgo is also among the online TV streaming services that offer support Hallmark channels in its plans. Interestingly, for the first two months, Vidgo charges you $10 and provides you with over 85 channels, including news, sports, lifestyle, movies, and entertainment channels. This service is officially available in English and Spanish. Also, any Vidgo subscription lets you stream on up to 3 devices at a go, and it supports DVR with cloud storage. You can stream Vidgo on your smartphone using the Android/iOS app, or stream with your device - Roku, Amazon Fire TV, Android TV, or Apple TV - Vidgo is available on various devices and platforms.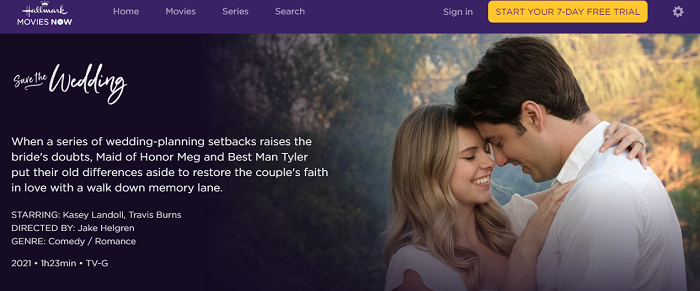 All you've reading so far are all 3rd-party streaming services that support Hallmark channels; however, Hallmark has its own streaming channels that provide you with everything you ever need from the company, the service is Hallmark Movies Now and its pricing starts at $5.99 per month. You can cancel your monthly subscription at any time. Since a lot of people are most interested in Hallmark Christmas movies, this service makes everything flexible and easier. You can only subscribe during the Christmas season and cancel out when the celebrations or Hallmark Christmas series is over.
This service is practically the best option for some people - those who only need to watch the Hallmark channel during specific seasons in a year - instead of paying a huge fee to get Hallmark on a third-party streaming service plan, using the proprietary service would save you more. Also, Hallmark Movies Now is available across devices and platforms.
DVDFab Downloader is a premium streaming downloader software that allows you to download virtually any file you find on the internet.

It supports premium streaming services such as HBO Now/Max, Amazon Prime, Hulu, U-Next, and lots more. With the DVDFab Downloader software, you can also download Hallmark movies.
i Free Download i Free Download
These are just the eight services that offer Hallmark channel streaming and they are all available in the United States. Below are some frequently asked questions about Hallmark streaming.
Can You Watch Hallmark Movies On Roku?
Yes, you can stream the Hallmark channel on Roku; however, it is not directly available on Roku, you need to install Philo TV, Sling TV, or any other app that's available on Roku - that offers Hallmark streaming.
Can I Stream The Hallmark Channel?
After you have cut off traditional cable TV, you can stream your favorite Hallmark channels on various devices via Sling TV, Hallmark Movies Now, Hallmark TV app, and other online TV streaming services that support the channel.
Is Hallmark Now Available on YouTube TV?
Yes, Hallmark officially announced that you can now access Hallmark Movies on YouTube TV app via streaming devices such as Chromecast W/Google TV, PS4, Xbox Consoles, Android TV, and others. However, what you'd get on the YouTube TV app isn't the Hallmark Channel that is available on your cable TV subscription.
Other Articles You May Like:
Download Netflix Free for Offline View
Most Anticipated Upcoming Netflix Originals 2021
Most Anticipated Hulu Originals 2021
Download Hulu 4K Content for Offline Viewing
Download Hulu Shows for Offline Viewing? — Here's Why & How!
SpankBang Download | Which SpankBang Downloader Do You Prefer?
Download Instagram Videos or Download Instagram Stories? You Can Download Both! Effortlessly!
Vimeo Downloader: Desktop/Online/Android Apps and Browser Extensions
Download TED Talks Videos at Their Original Quality of 720p, 1080p or Higher