How to Convert URLs to MP3 Quickly in Batches?
2019-03-19 03:28:12 Posted by Gabriel
1832
Summary: How to convert URL to MP3? Here we will introduce you several different methods to convert URLs from YouTube, Dailymotion, Vimeo and more to MP3 files easily and quickly.
DVDFab Downloader, an easy-to-use and rich-in-feature music & video downloader software, gives the music fans and video lovers an extremely convenient way to grab music and videos from popular music & video hosting sites, such as YouTube, Facebook, Vimeo, DailyMotion, Instagram and 1000+ others. The downloaded music is saved in the universally compatible MP3 format, while the videos in MP4, MKV or FLV, depending on what format the hosting sites use. This means you can enjoy the downloaded media contents almost on any device.
If you are here to see how you to convert URL to mp3 then you are at the right place. A URLto MP3converter is primarily a tool that allows you to convert URLs int MP3 files. This effectively means that instead of having to listen to music onlinein spite ofnetwork connection issues, you can now directly convert the YouTube music file into an audio mp3 file. This mp3 can then be transferred onto any playback device of your choice. You can then listen to your favorite music on the go without the internet, for free! Isn't this awesome?Now scroll right down to the section where we are discussing different methods to convert URL to mp3.
Part 1: Convert YouTube URL to MP3 with the Best YouTube Converter
A lot of people find new, amazing music on various apps like Spotify, SoundCloud, Cymbal. Recently, YouTube has also joined the bandwagon of connecting music lovers with good, popular music. YouTube has millions of tracks uploaded every day be it features, covers, mash-ups or remixes. YouTube has a large music community consisting of budding musicians who share their work on YouTube for a global audience.So here we will show you how to convert YouTube links or URLs to MP3 with the best YouTube converter – DVDFab YouTube to MP3 converter.
DVDFab YouTube to MP3 is a handy YouTube URL to mp3 converter that allows music fans to convert YouTube videos URL to mp3 and save it on their desired playback device. This means you can carry your favorite songs everywhere on your smartphone, iPod, etc. without having to rely on YouTube to stream good songs. Trust us; it is super easy to convert URL to mp3 on DVDFab.
How to convert URL to mp3:
Launch DVDFabYouTube to MP3
Once DVDFab homepage loads, make your way through to the YouTube to MP3 tool. It is located right under the UtilitiesTab. Click it to launch it.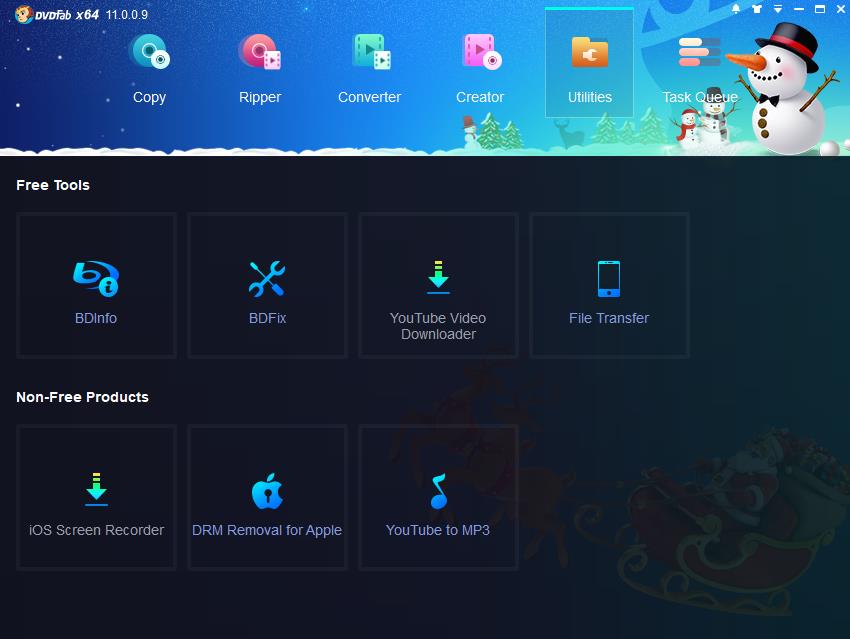 Paste the YouTube URL
Then, on the top left corner, you will find the 'Paste URL' option. Click on it to convert URL to mp3.If the URL you just pasted contains more than one video, select the one you want to download and start the URL to mp3 converter.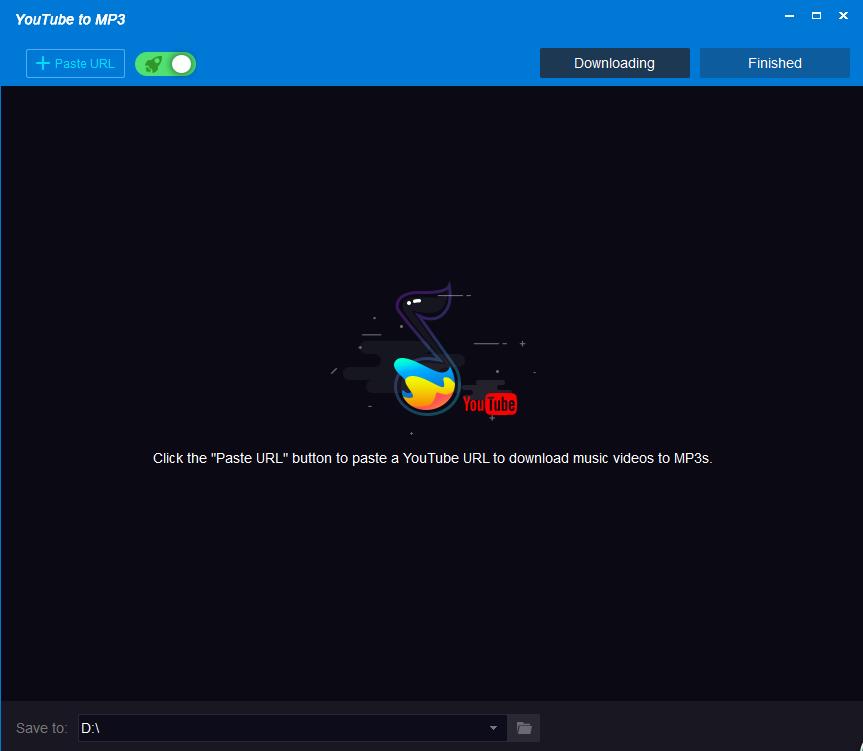 Conversion
It might take a few minutes for the download and conversion to complete. Once it's done, transfer your output content to your playback device.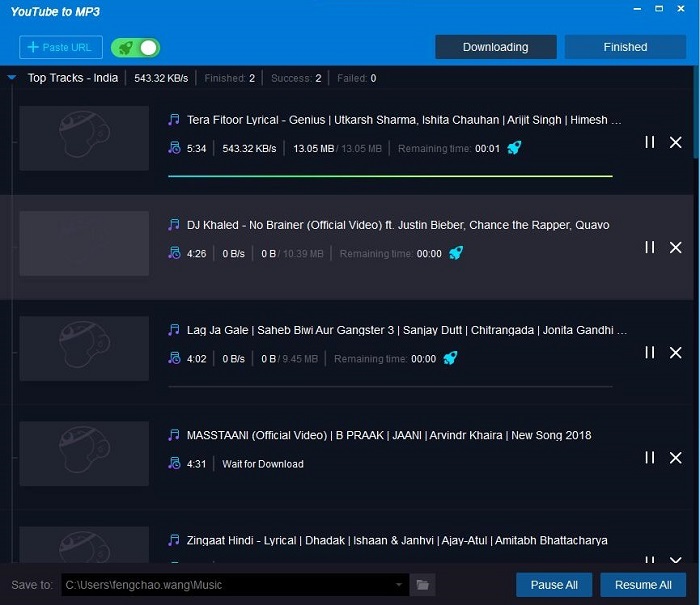 Sit back and enjoy since you are done with your URL to mp3 conversion.
Part 2: Convert URL to MP3 with Online Tools
There are also some online URL to MP3 converters available if you don't want to install a software program on your computer. Usually these online tools aren't as fast as the program we mentioned above and they often only allow you to download one link or song at one time. But if you don't think they are problems you can try the URL to MP3 converters below. Some of them also let you download URLs to MP3 from video sites like Vimeo, Dailymotion and more.
Online Video Converter
This is a free online Youtube URL to mp3 converter. Apart from YouTube, this mp3 URL converter supports other sites such as Vimeo, Dailymotion, and Liveleak.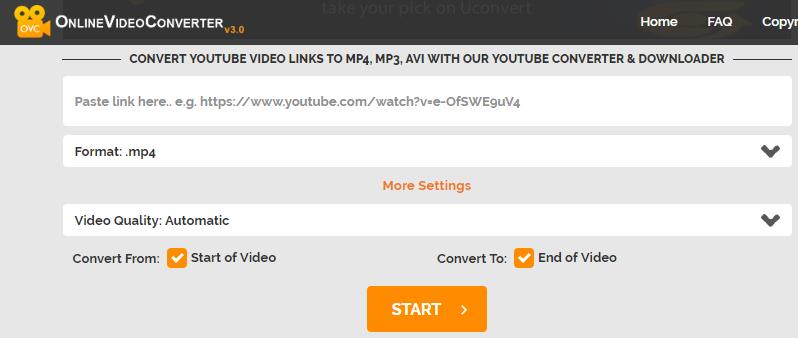 Here's how it works:
● Copy the link of the video you wish to download
● Paste the link on this site and choose 'mp3' as the desired output file format.
● Then, click 'start' to begin URL to mp3 conversion.
● Once the conversion is complete, you will be given a link from which you can download your audio file.
Convert2mp3
Using this mp3 URL converter, you can convert and download videos from various sites including YouTube, Dailymotion, and Clipfish. You can convert files into formats like MP3, MP4 and more.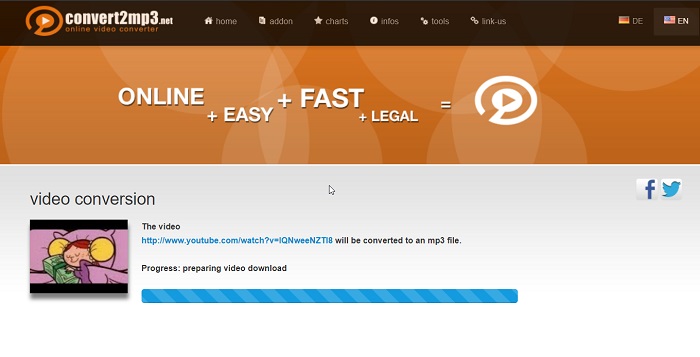 To convert URL to mp3:
● Insert the link of the video you want to download.
● Select the format you want to convert the file to.
● Hit 'convert' to start the conversion. The conversion will be done within minutes.
● Alternatively, you can look for your video by typing its title on the site itself.
Online-Convert
This online URL to mp3 converter supports more than 50 formats. Compared to other free online websites, Online-Convert is advanced as it gives you the option of editing the video to get the output of your choice. Apart from the obvious URL to mp3 conversion, Online-Convert allows you to detach the audio from the video too!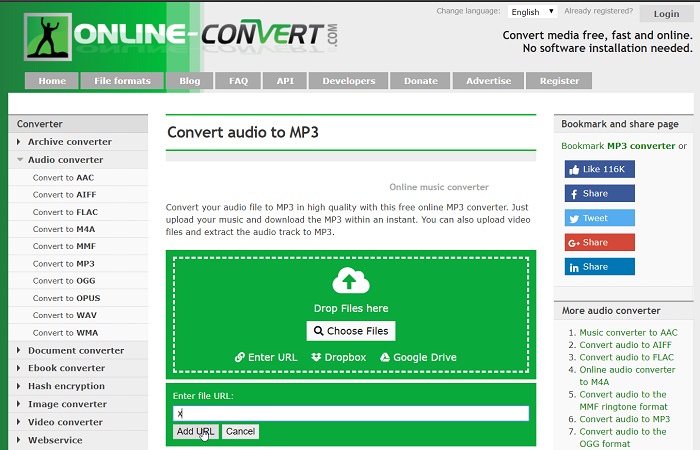 How it's done:
You can attach files from your PC, or upload it from your Dropbox, Google Drive. Traditionally, you could even copy URL to mp3.
● Enter the file format you want to save the file in.
● Hit 'Start Conversion.'
● Your file will be converted in no time.
Part 3: Copy URL to MP3 with An Audio Recorder
Another way to convert URL to MP3 is to record the sound/song when you open a URL and play the video. Then what you need would be an audio recorder. Audacity is a free audio recording and editing program that can help record sounds on Windows, Linux, macOS and save them to MP3. Now let's see the deatailed steps.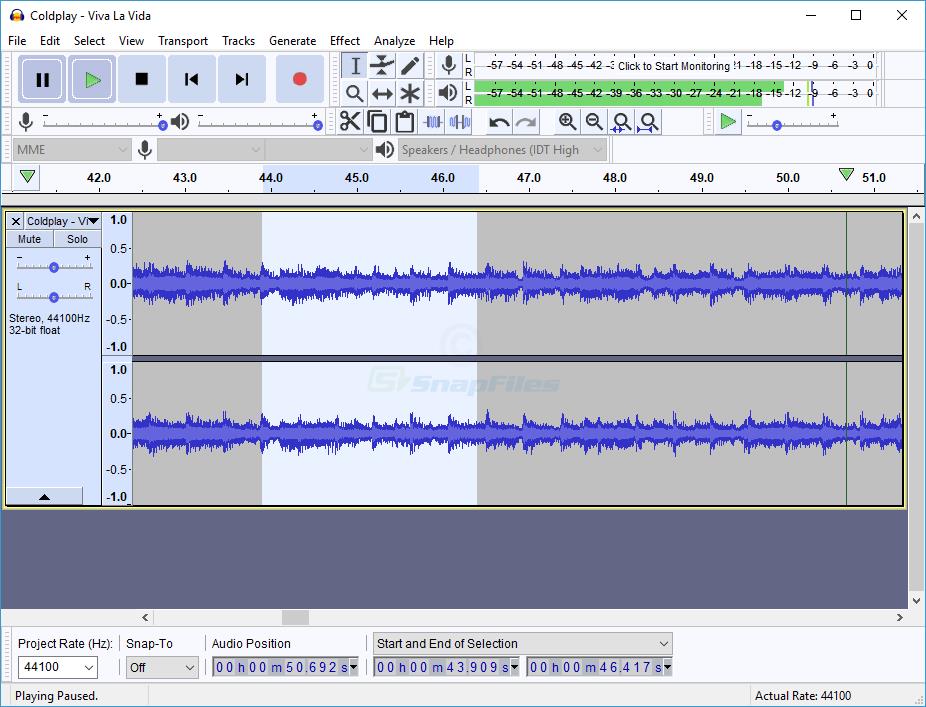 ● Install and open Audacity.
● Click Edit > Preferences and go to the Devices tab on the left.
● At the Interface section at the top, change the "Host" to Windows WASAPI.
● In the Recording section, change the "Device" to be the output devices (your speakers or headphones)
● Click the OK button to save and exit.
● Open the URL and play the video (audio) you want to record. And click the Record button in Audacity to start the recording process.
● When the recording is complete, you can click File > Export > Export as MP3 to save the file as MP3.
Note: Here we only introduce the steps of using it on Windows, you can click here to learn how to use Audacity on Mac and Linux.
Nowthere are all the methods to convert URLs to MP3. You can freely choose any one of them to try to convert the URLs to MP3. But if you want to convert YouTube URLs, DVDFab YouTube to MP3 is the best tool for quick and high-quality download.
You May Need Other Tools