Top 20 Best WMV Video Players
Summary: Here we have listed top 20 best WMV video players that you can use on Windows, Mac, iOS, and Android platforms with ease. They are also versatile to play other video formats.
DVDFab Player 6 Free
• Offer two display modes: PC Mode and TV Mode
• Provide menu support for DVD and Blu-ray discs, folders and ISO files
• Play 4K UHD, HEVC videos and 3D media contents with HDR 10 and HD audio output support
There are various and popular video players, currently available. With the development of enhanced features and better configurations. The recent video players can play all types of file be it .wmv, .mp3 file, .mp4, .avi and other files of different extension. Videos and audio files are easily accessible over the internet and most people are downloading files from internet.
While people appreciate a top-notch motion picture view with expanded screen sizes, not all software gives the benefit of watching excellent videos with high sound recording, Luckily there are extensive number of WMV video player applications accessible for different OS.
The most popular OS are Windows, and Mac for systems and Androids and iOS for smartphones on the basis of the OS and Platform we have listed the top 5 WMV Media players for each of these platforms in our article below.
Part 1: Top 5 Best WMV Players for Windows
So, if you are looking for the right video player, you're just at the right place. A good WMV video player should be lightweight, straightforward, intuitive and rich in component features. There are different media players that are available for Microsoft Windows, due to which picking the right one for your PC isn't so simple. Various media players are developed with different design but not every single free medium player are fit for running all mainstream media documents.
1. DVDFab Player 5:
DVDFab Player 5 is the best WMV Video Player that comes with all-new playback motor that altogether enhances security, similarity, and playback smoothness. It comes with easy to use UI for PC and TV's with suitable files. DVDFab Player 5 has an all-inclusive support on 4K UHD, HEVC and other media files like WMV, MP4, MKV, MOV and more regardless of the codecs and resolutions. The software also supports menu playback on DVDs, Blu-rays, and cutting-edge 4K Ultra HD Blu-rays, with genuine HDR10 and Hi-Res sound output, including Dolby TrueHD, Dolby Atmos,DTS:X, DTS-HD Master, and so forth.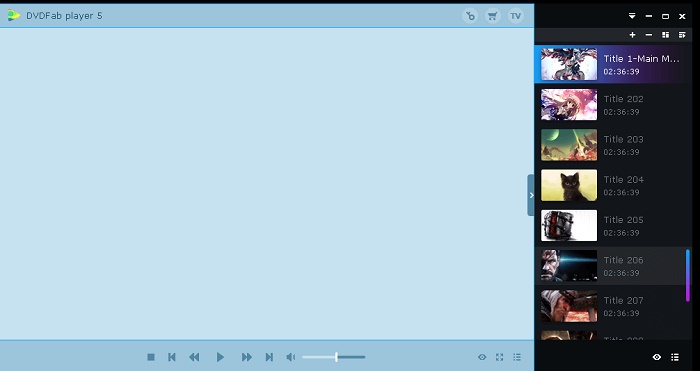 The all new DVDFab comes with playback motor, which opens a 4K Ultra HD Blu-ray disc five times quicker than other video players out there. The DVDFab Player 5 highlights two playback modes with UI plan, and PC Mode . The PC mode is improved to watch vivid media on PC screens, and the TV Mode committed to display a identical flim.
2. VLC Media Player: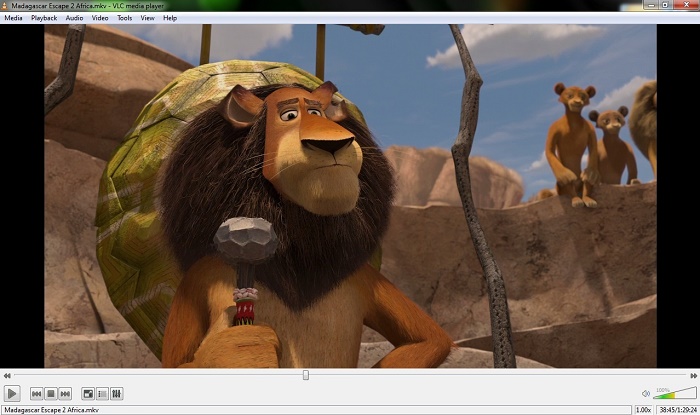 VLC Media Player is a free and open-source WMV media player. It is developed by VideoLAN venture. VLC Media Player is known to help immense number of soun, video pressure techniques and document groups. VLC is one of the most reknowned and popular media player of this generation and most of us have used it for a long period of time. It is known for playing videos of all formats with ease. VLC additionally added many the advancement of numerous other media players with a similar core interest.
3. PotPlayer: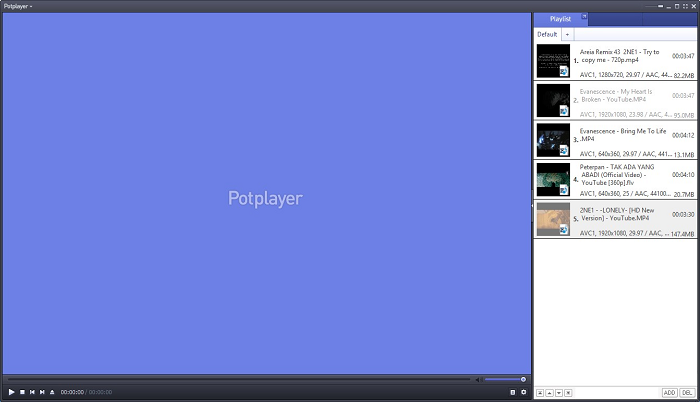 PotPlayer has figured out how to gain decent notoriety. The media player accompanies an extensive variety of customization choices that enable you to make this product fit for your necessities like WMV video player for pc. Utilizing the methods like CUDA, QuickSync, and DXVA, PotPlayer can convey most extreme videos and executes them in better way.
4. KMPlayer: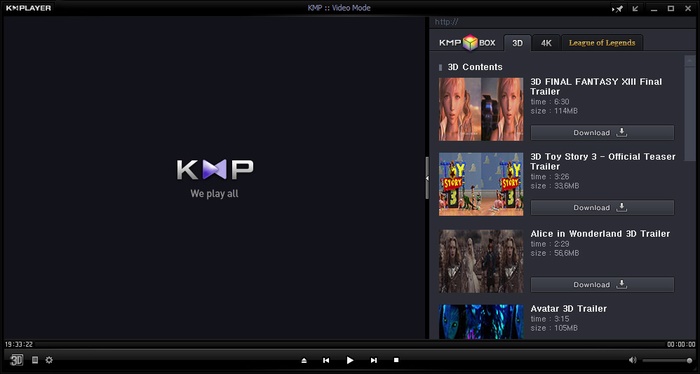 KMPlayer is another incredible free WMV media player for pc in windows OS that can play all standard videos and sound documents. As it comes with an inbuilt codec for Windows 10, the clients don't have to search for any unique codec. If he wants he can include outside codecs. With the features like 3D, 4K, UHD bolster the user can appreciate the superior quality recording on your electronic device.
5. Media Player Classic – Home Cinema: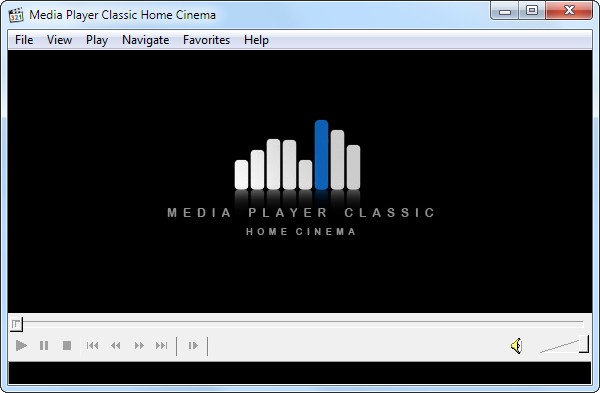 Media Player Classic offers most options and features that are available in other modern media players. In any case, that doesn't imply that it will baffle you. This free video player for WMV format can be utilized even on your old PC with no problem.
Part 2: Top 5 Best WMV Players for Mac
WMV video Players undoubtly the one of the best product for Mac. The best WMV Player for MAC is the one that plays most of the videos without interruption like advertisement. The software should be easy to use and to route.
1. VLC Media Player: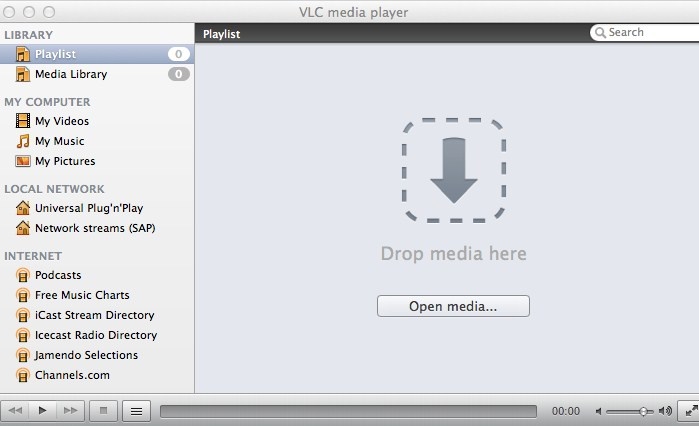 Give us a chance to begin the rundown of best WMV Players for MAC with VLC. The VLC UI is easy to use and to understand with easy console controls. It is one of the prominent product among the clients. You can see the changes made to the UI in the latest version.
2. MPV: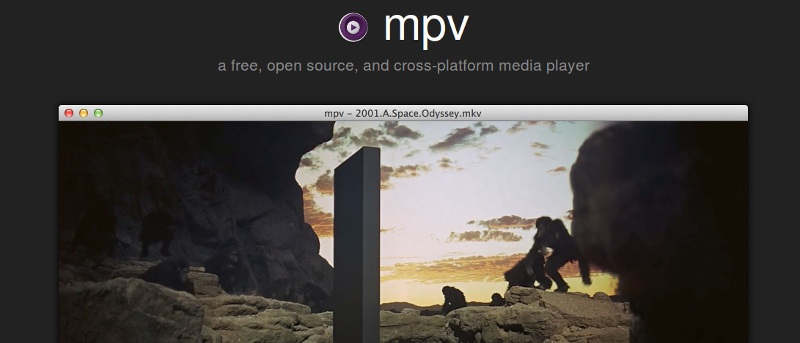 MPV is another WMV Player for MAC Free which has received incredible notoriety. It pleasantly coordinates with the GPU of your Mac and gives you the best video playback. Console easy routes feature work thoughtfully in this video player.
3. Real Player: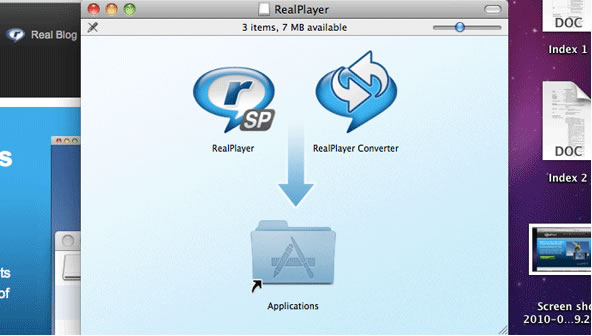 Another best WMV Player for MAC is real player. The real player standouts to be unique in comparision to other video player. It offers numerous features such as easy to use highlights, lockrecordings with a pin and many more.
4. Plex: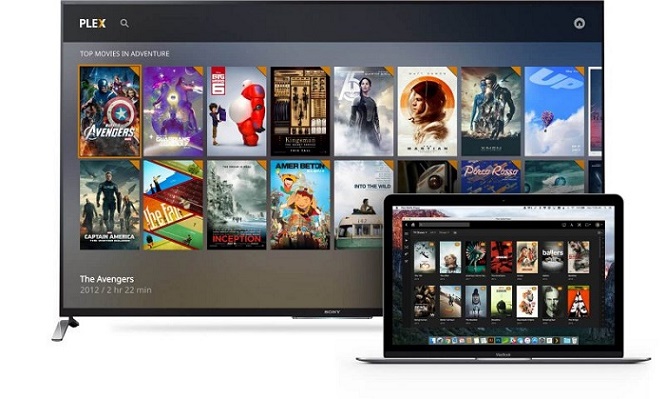 Plex is more than a video player. Plex on your Mac can oversee music, TV indicates photographs, live spilling, has parental controls record sharing tool and numerous other astonishing tools.
5. UMPlayer: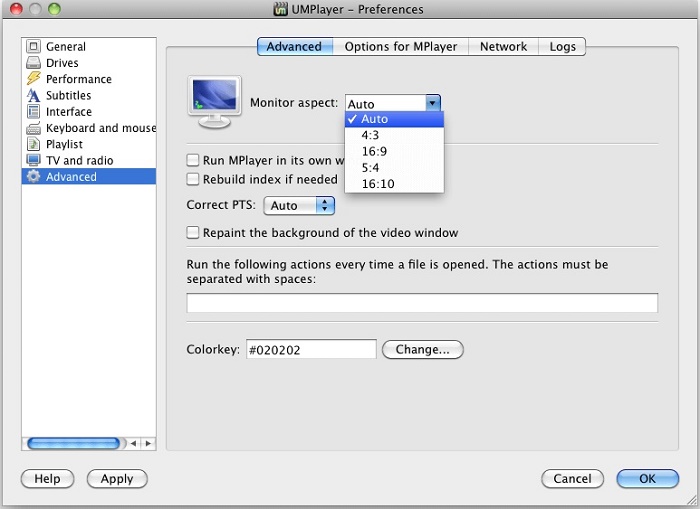 The important features of UMPlayer is its Skinnable Interface, captions look design, Sound/captions synchronize. It is a short frame for Universal Media Player.
Part 3: Top 5 Best WMV Players for iOS
1. Movie Player Pro: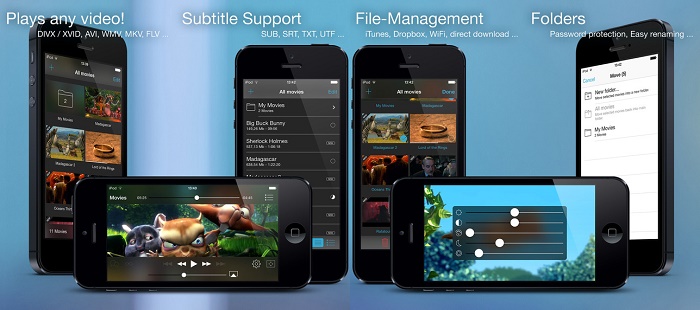 The key highlights of Movie Player Pro WMV file player are: Stream motion pictures from your neighborhood UPnP media server, Adjust shading and brilliance of your movies. The Movie Player plays videos from E-Mail, from your Web-Browser. It also plays videos from different source.
2. Rock Player 2: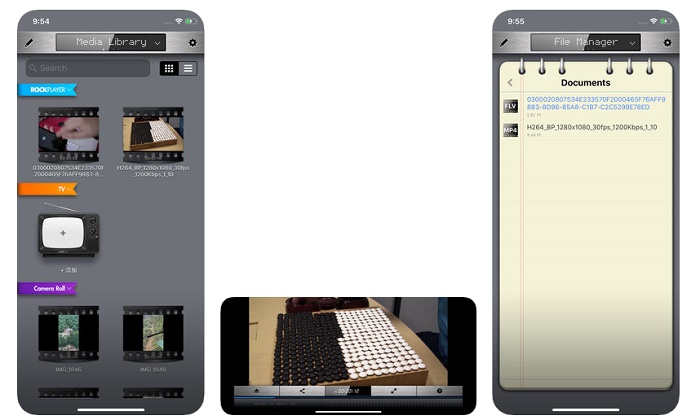 The main features are used mainly to contact screen, the advancement bar is felexible easy to drag , Motion control, allows Network Streaming.
3. Player Extreme HD: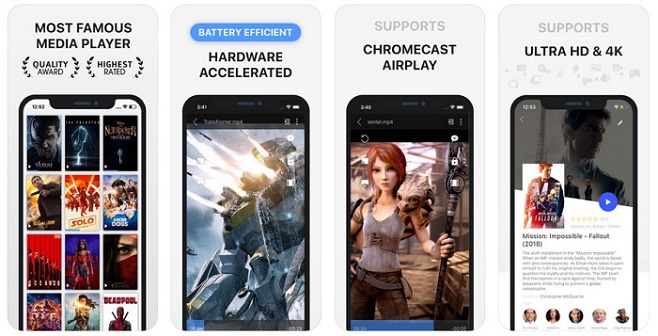 The highlighted features of this WMV player for iPad are: Mac/Windows-like interface, SMB, UPnP and Wi-Fi bolster, Plays media files from your email connections, Set Passcode on your library to limit anybody from getting to your organizers/documents.
4. Video Stream: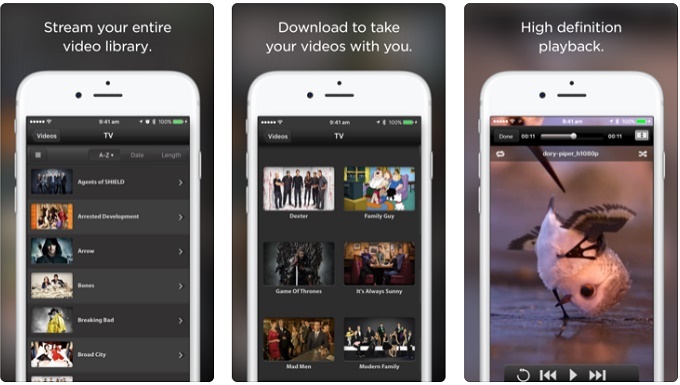 This WMV video player streams the video from pc in full-screen mode easily via wifi or internet.
5. OPlayer Lite: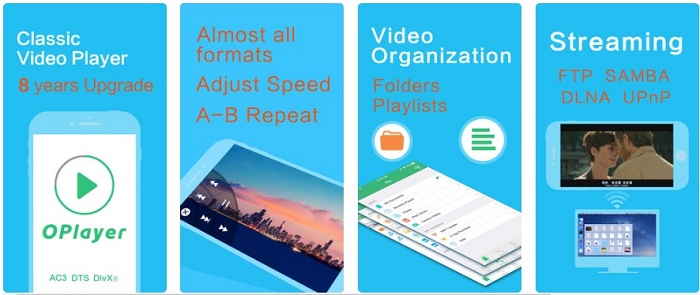 The OPlayer Lite offers seamless video playback. It supports all format types. It is one of the best WMV video players for iOS devices because of its as its multifunctional features along with well-optimized UI feature.
Part 4: Top 5 Best WMV Players for Android
As we all know, Android is the most used OS in recent times. List of best WMV player for android are listed below.
1. VLC Media Player: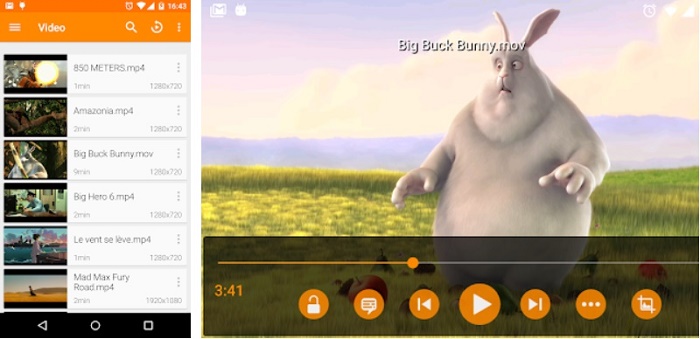 In 2012, VLC developed android application which turned out to be a great success. The VLC could be easily installed on the smartphones. The app could play all media file formats.
2. MX Player: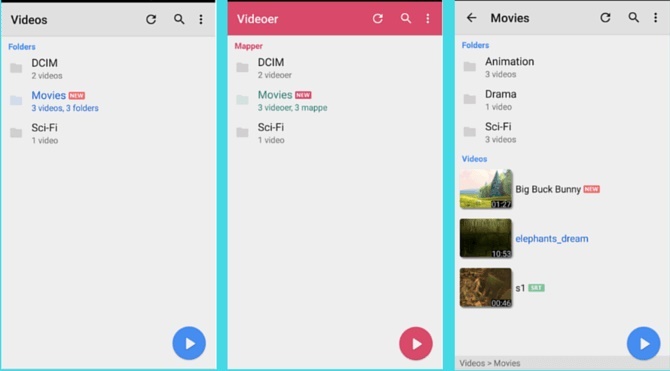 This WMV player supports Network streaming and on-screen controls that stand it out.
3. BS Player: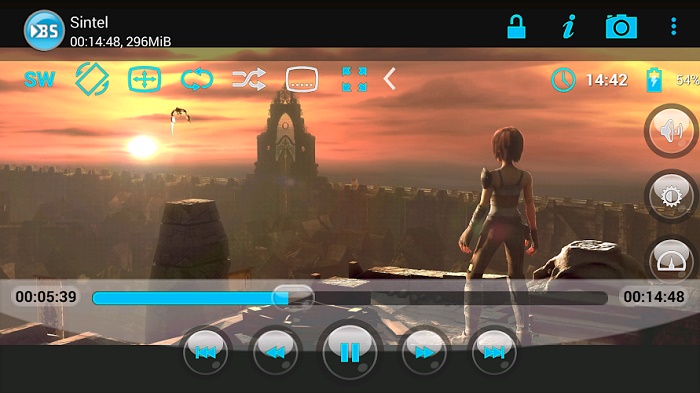 It is an application only for smartphones with Android platform. It contains an inbuilt caption discoverer tool and has powerful equipment like increase speed which enables the clients to watch slack free recordings.
4. RockPlayer 2:

Rather than depending on the product quickening agents to play a video, the application utilizes the telephone or gadget's processor to render the playback. This results in much smoother playback.
5. Mobo Video Player: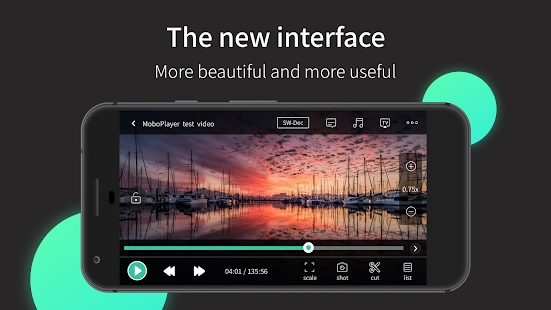 The media players have good floating window,a great UI and good library management features. These features makes it to be considered under best WMV player list.
Conclusion:
Some of the best WMV video players are listed above. These are widely used by users and are acknowledged positively by all its users. The most popular platform for playing videos is definitely windows and DVDFab Player 5 stands out to be at the top in the list and considered to be the best WMV video player for Windows OS.