How to Clone a DVD as an ISO Image File?
If you are one from those DVD movie fans, you must usually make backups of your precious DVD collections. The question is what is the most economical way to backup your DVD movie discs, especially when your collection is growing on a weekly basis, if not daily? The answer is to make ISO disc image files, saving your budget on purchasing blank media's. How do I do that? You need a piece of versatile DVD cloner software. DVDFab DVD Copy just meet that orientation, making ISO files of your DVDs and put them onto computer HDD, or other large volume storage devices.
Check this out to see how to realize that.
Clone a DVD as an ISO Image File: Step 1 > Start up DVDFab 9, then navigate to Copy option, Clone/Burn mode;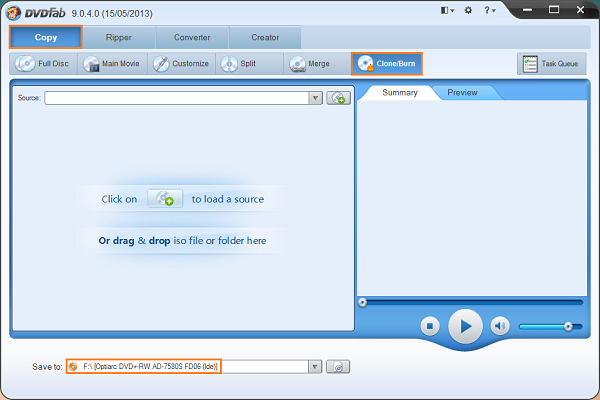 Clone a DVD as an ISO Image File: Step 2 > Insert the DVD-video disc you want to clone into your disc tray, after a while, DVDFab 9 will start to analyze it automatically.
Clone a DVD as an ISO Image File: Step 3 > When step 2 finishes, click the disc icon behind the "Save to" selection box to choose one location from your computer HDD to store the resulting ISO image file, and then hit the "Start" trigger to initiate the clone process.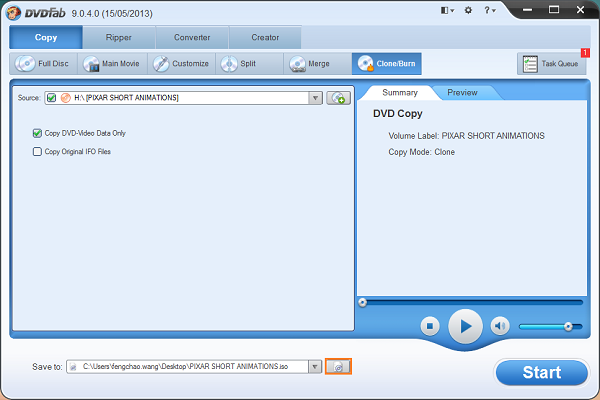 Note: The clone process normally takes for around 15 minutes. You can mount the resulting ISO image file with a virtual drive, and then any media player software will play it, smoothly.
Software you need: the latest build of DVDFab 9
Product you need order: DVD Copy
For more information, please pay a visit to www.dvdfab.cn/dvd-copy.htm