Free DVD Burning Software for Windows 8
DVDFab DVD Copy can be used as a free DVD burning software for Windows 8 during the 30-day free trial period. It can burn only the longest movie title or the whole DVD content, or any movie titles. The choice is yours. Then how to use this free DVD burner?
Step 1: Download DVDFab and use it within the 30-day trial period
You can download the latest version of DVDFab at: www.dvdfab.cn/download.htm and install it on your PC. Within the 30-day trial period, all functions are available, and DVDFab DVD Copy is a very good choice for a free DVD burner software for Windows 8.
Step 2: Run DVDFab, choose a burning mode under Copy option, load in the source
Run DVDFab, go to Copy option interface, and click the copy mode icon on the left panel. In the following pop up, you can choose a mode for DVD burning. Let's choose "Clone/Burn" for example.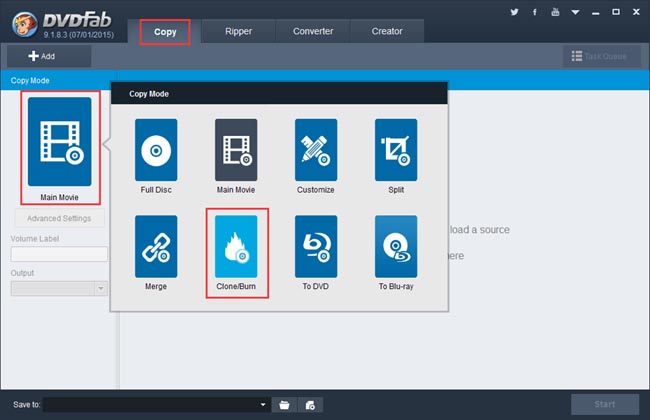 Then load in the source DVD by inserting the DVD disc into DVD drive or click the Add button on the top of the interface to import the digital DVD file.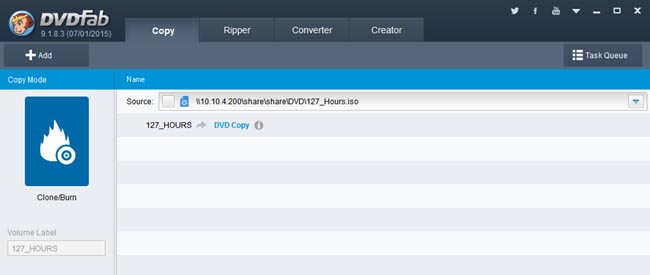 You can also choose other copy modes to burn. For example, the "Full Disc" mode will process the content of the whole disc.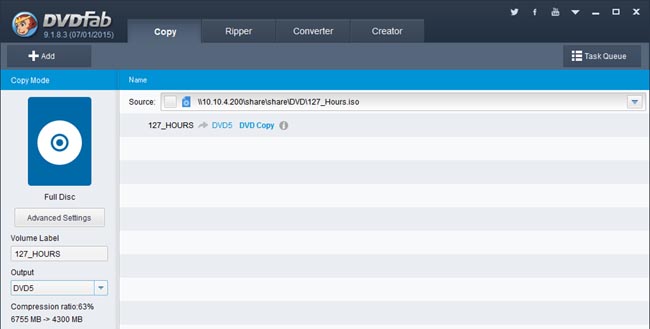 And the "Main Movie" mode will handle only the longest movie title, with audio tracks, subtitles and the first/last chapter changeable.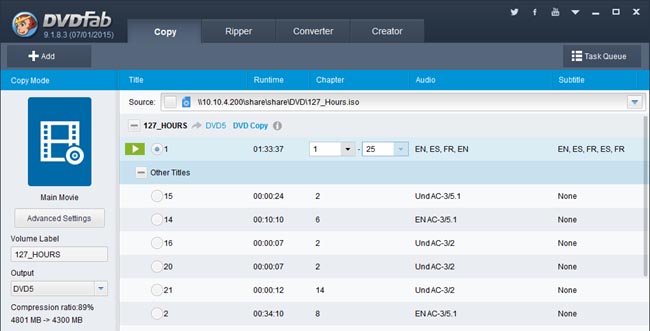 Step 4: Start burning
Go to "Save to" at the bottom of the main interface, and make sure to select the DVD drive for burning the DVD content. Then hit Start button to start conversion. During the process, you will be asked to insert a compatible disc to start write process, just insert the blank DVD disc you've prepared beforehand to burn the DVD content into it. Detailed progress info can be viewed and your PC can be set to shut down or hibernate when all tasks are done.
Please note again that DVDFab DVD Copy is only free of charge within the 30-day trial period. And it runs on Windows 8/7/Vista/XP (32-bit/64-bit).
More info about this free DVD burning software, please go to: www.dvdfab.cn/dvd-copy.htm