How to Improve Video Quality With Apps/Online Application/Software
Summary: Nowadays, video resolution plays a significant role in the experience of watching and sharing a video. That's why knowing how to improve video quality has been a necessary thing. If you happen to search ways to know how to improve video quality, you are lucky. Because we have run through the best video enhancers used on your phone, web, and your computer.
DVDFab Video Enhancer AI
• Best free AI-based video enhancer software
• Upscale low-res videos to 4K resolution
• Enhance old videos to better quality
• Remove video noise and blur automatically
Many people are holding these questions: how can I increase video resolution? Or how to change video resolution? I bet you are one of them. That's because we've all had times when a video's quality is not what we'd like it to be and has greatly affected our watching experience. This is the time for us to improve video quality. To know how to improve video quality, a video enhancer is a must given that they are powerful enough to bring new life to your poor video. However, not all of these video quality enhancers are able to achieve this. If you have ever wondered the best way to improve video quality on Phone, Online, and PC, you are in luck. Because today, we are going to run through the best improving video quality apps, the best free video enhancement software, and the best online video enhancer.
Taking into account that mobile phone has been a quite popular application to watch videos, we'd like to start by introducing the methods of improving video quality with apps before you throw your poor videos into a trash can.
How to Improve Video Quality?
If you are worried about your video quality on your phone, we have a neat trick for you. Use a video enhancer app. Countless apps on the market claim that they work well to increase video resolution. Yet not all of them do what they say. Here are some of the best video enhancer apps for iPhone that are reliable and trustworthy.
When we talk about improving video quality with apps, the first video app we think of is Inshot. Inshot is a video enhancer that comes with many features. It is a very easy-to-use app designed for beginners and can be used to add voice-overs, text, and sound effects. This app is free to download but some ads and watermarks will be contained. Therefore, if you are looking for an app to improve video quality so that you, yourself, can enjoy that video better, and if you are an amateur to do this, then the Inshot app is your first choice.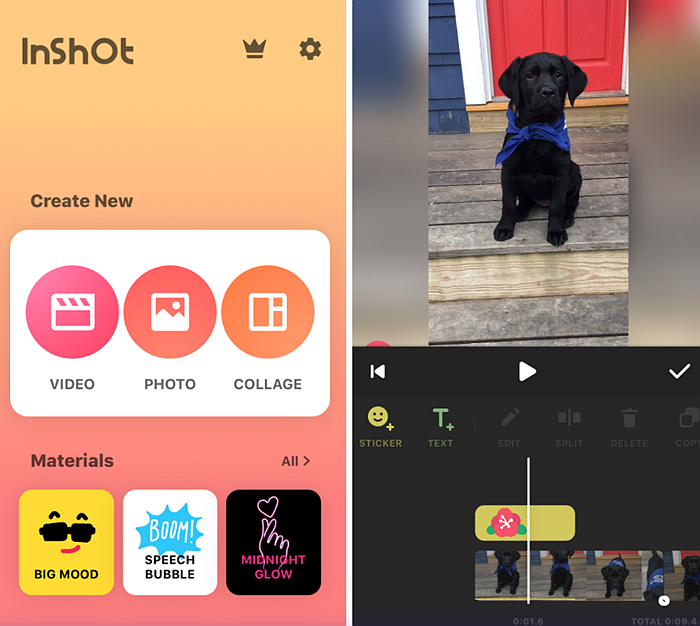 In case you need to improve video quality to share with your friends or post it on social sites, we especially recommend this expert video upscaling tool named Videoleap app as an amateur app will not meet what you need.
Videoleap app is a professional video quality enhancer app with lots of features that you may not encounter on the other apps. This app offers users many different video enhancement tools, such as layer-based editing and a timeline letting you see your clips frame by frame. You can also download this app for free but some limitations exist when you want to access the features.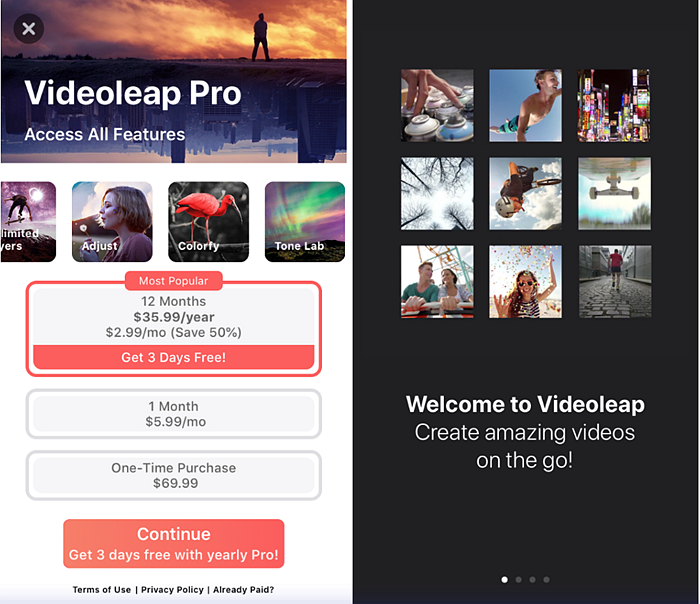 The above-mentioned apps can be used to perfectly solve your problem of how to improve video quality on your iPhone. But what about increasing video resolution on Android? It is time to try the PowerDirector app. It is one of the most powerful video quality enhancers available on Android and helps you improve your video quality at the tip of your fingers.
This improving video quality app has an abundance of features. For example, it is the first choice for moviemakers and video makers to create videos in 4K quality. It also offers multi-track timeline editing, supports blue and green screen, and assists you in adding voiceovers.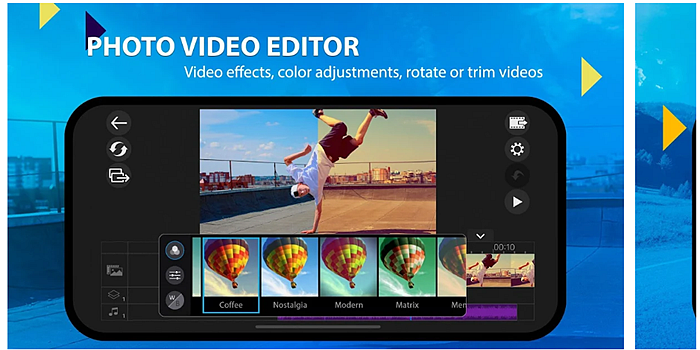 Many people have wondered how to increase video quality on Instagram to better their content. Instagram has made it a common sense that if you want to upload your video at the highest quality on the platform, you need to make sure that your video quality has been optimized before posting. So before sharing your videos on it, you have to improve video quality to the best level. There are many video editing software to improve your video quality. But among all these video enhancer software, the first software we want to advise to is DVDFab Video Enhancer AI. Applied with the Super-Resolution technology, this video enhancer software can upscale your videos with great details and present its true colors, making them shine again. It is the world's first complete and deep learning capable video upscaling solution.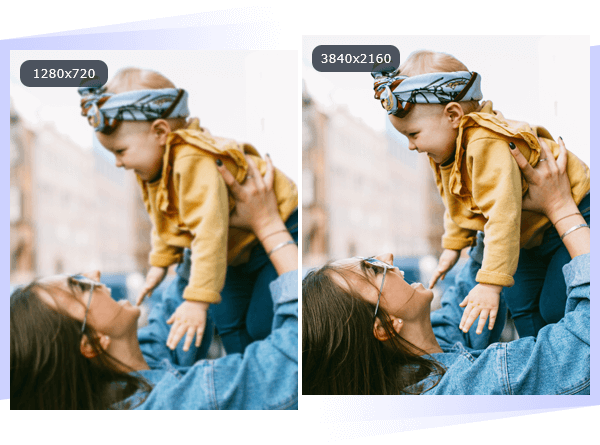 Therefore, with this software on your computer, how to improve a download video will no longer be a problem. Here below are the steps that will walk you through the journey of upscaling videos with this AI-driven video enhancer software. Make sure you don't miss out!
Step 1 — Download and install DVDFab Video Enhancer AI on your Windows PC, as of now, only the Windows version is avaiable.
Step 2 — Launch the video enhancer, load your video using the Add Videos button at the top left corner or simply drag & drop it to the interface;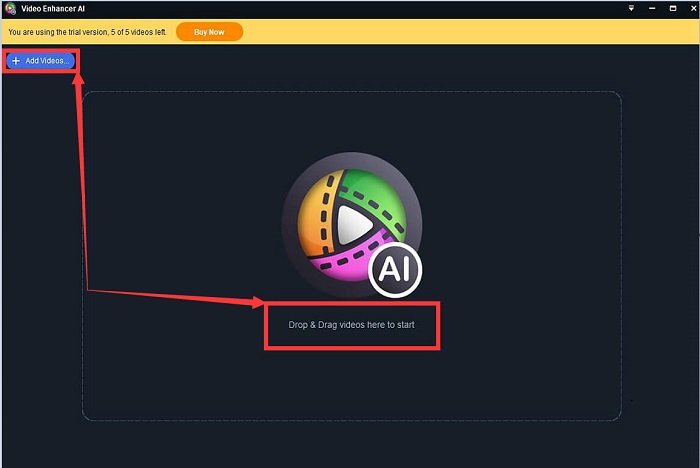 Additional tips: This tool allows you to batch process multiple videos, however, we don't recommend that if your computer's horsepower is not stronger enough, as video upscaling with AI is a computing-intensive task.
Step 3 — At the right-hand side of this window, choose a suitable AI model from the avaible four options, namely, for movie video, for home video, for anime, for web video, in this case, if your target platform is Ins, then you should opt for the Web Video model; next choose your wanted output format, resolution and bitrate, respectively;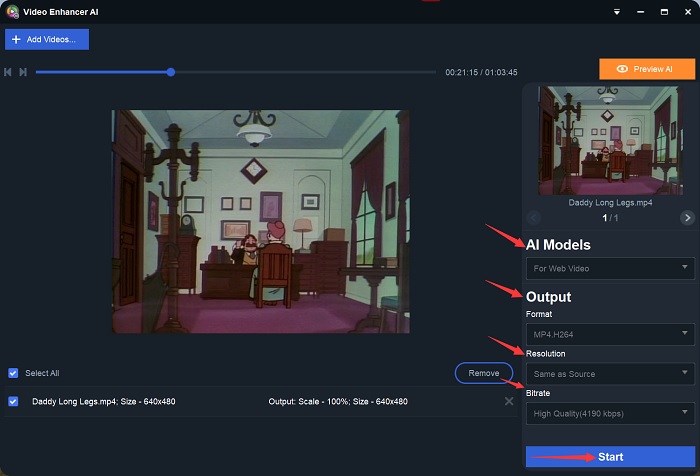 Additional tips: A very resourceful feature of this AI video enhancer software is that it even allows you to preview the upscaling result before you decide to spend the time on the upscaling. To do that, just click the Preview AI button near the top right corner to make sure you are satisfied with the result before triggering the operation.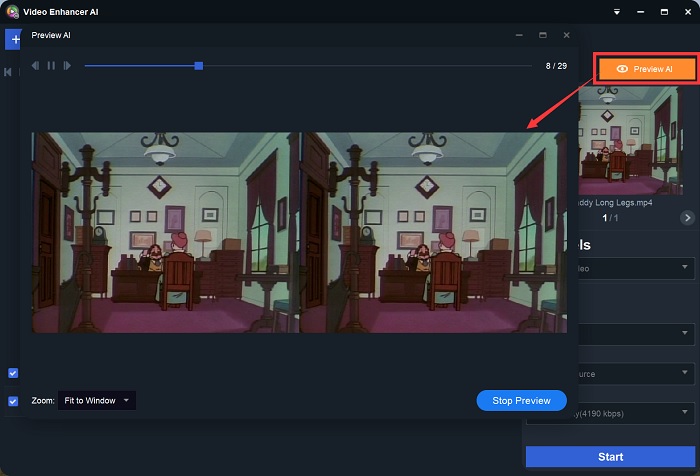 Step 4 — When all reaady, hit the Start button at the bottom right corner to trigger the upscaling process.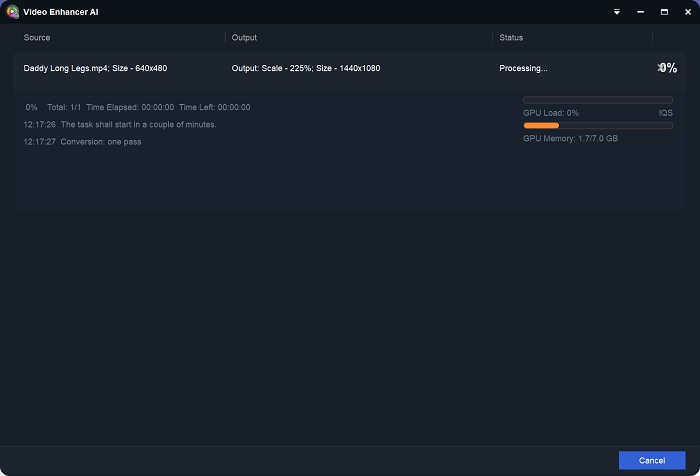 All done! That's all you need to know about how to improve video quality with DVDFab Video Enhancer AI. Want more information? Don't hesitate to check out the topic about upscaling your video quality.
You already know how to improve video quality on your phone and your computer, now let's move on to explore how to improve video quality online. The HDconvert can be your first considered online tool. It is not only a video converter allowing you to change your saved or downloaded video formats but it is also a video enhancer that offers a plethora of export settings that makes it possible to increase or decrease the resolution of your downloaded video files. Most importantly, HDconvert has no limitations to file size, but you should bear in mind that the larger your file size is, the more time it will take. In a nutshell, if you are looking for a method of increasing video resolution online, try HDconvert.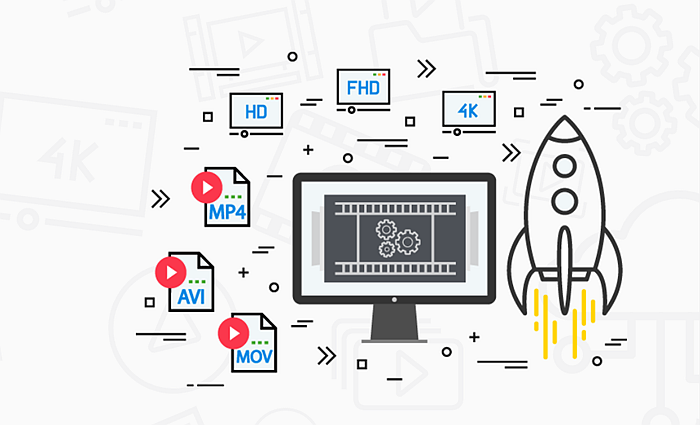 A lot of people are also curious about how to improve GoPro video quality. GoPro is the world's best versatile action camera. People are intended to use GoPro camera to record their actions especially while they are doing extreme sports. That's why GoPro videos are usually shaky and in poor quality. But don't worry. DVDFab Toolkit can help you out there. This software can remove the noise on your video and make your video more stable so that your GoPro video resolution is increased.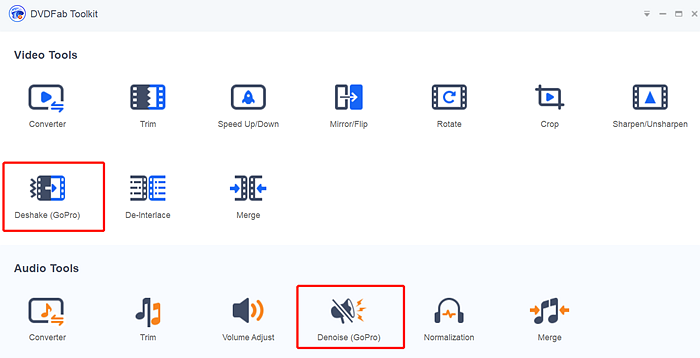 Wrap Up
Do you know how to improve your video quality after reading this article? And among all these video enhancers which one is your favorite? We can understand if you still don't know which one to use to increase video quality as choosing one video upscaling software that fits you the best is never an easy thing. However, DVDFab Video Enhancer AI is a choice you will not want to miss as it is economical and practical software to be used to improve video quality on a computer.