Best Sci-Fi Movies on YouTube 2018
2019-03-19 02:46:51 Posted by Amanda
3970
Summary: YouTube provides all kinds of movie genres, including Sci-Fi movies. If you love Sci-Fi movies, it's good for you to check the list of top 10 best Sci-fi Movies on YouTube before you choose a Sci-Fi movie to watch.
The Most Complete DVD/Blu-ray/4K UHD Solutions
DVDFab 11 offers the world's most complete DVD, Blu-ray and 4K Ultra HD Blu-ray backup solutions to help users make home backups to their DVDs, Blu-ray, and 4K Ultra HD Blu-rays in the ways they prefer.
Movies are something every one of us likes to watch. However, some like to watch comedy movies; some like to watch action movies, some like to watch motivational movies, some like to watch Sci-fi movies and so on.
Sci-fi is the short form of Science Fiction. Science Fiction movies are the movies that are based onthe work of fiction in a scientific way. The current generation kids and even youth love to watch Sci-fi movies.
In this article, we are going to list 10 best Sci-fi Movies on YouTube to Watch in 2018.
1. The Martian (2015)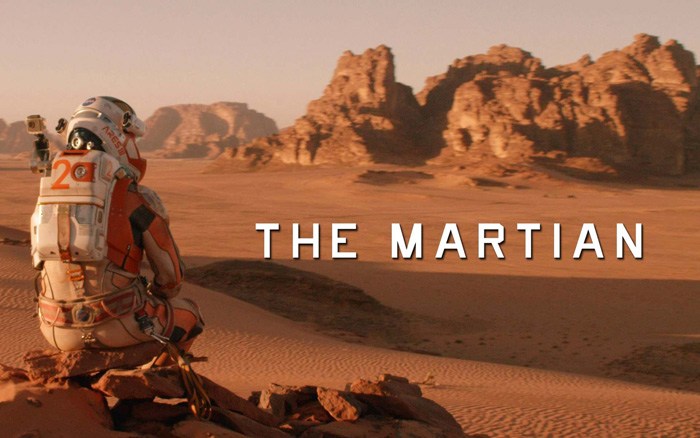 The Martian is an American Science Fiction movie that was released in the year 2015. The movie is about a mission on which a whole crew goes to Mars, but due to some storm, they aborted the mission and took off from there but Mark Watney gets into storm, and the crew member thinks he is dead. So, they return from there. But, later while checking some coordinates in the NASA office, it was found that some movement is happening, and that was a clear sign that Mark Watney was still alive. The movie is all about the survival of Mark Watney on the Mars for nearly 2 years by using his science skills.
The movie is loved by viewers, and it has got 8 ratings on IMDB. This is one of the best sci-fi movies on YouTube.
2. Interstaller (2014)
Earth is slowly becoming inhabitable as it seems due to seeing some strange dust patterns that were weird. Ex-NASA pilot Cooper is sent on a planet exploration mission with his team to know which planet can sustain life so that when Earth will become inhabitable, humans can be departed there. The movie is all about the story of the team going to planets using their Endurance spacecraft. The movie is quite nice, and it has 8.6 ratings on IMDB.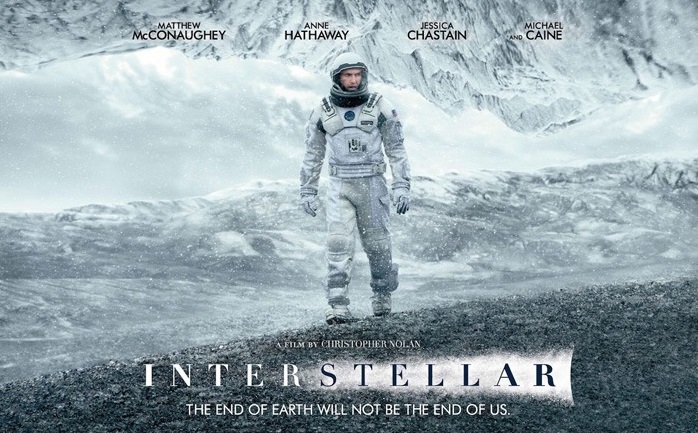 3. Avengers (2012)
Avengers movie was released in 2012 in which the SHIELD leader Nick invites all the Avengers such as Iron Man, Thor, Captain America, Hulk, and others to work in a team and fight with Loki who poses threat to the Earth. The movie has some really great science fiction elements. Different kinds of animals and dragons start coming out from a hole in the sky and the Avengers fight with them, and finally, they win the battle.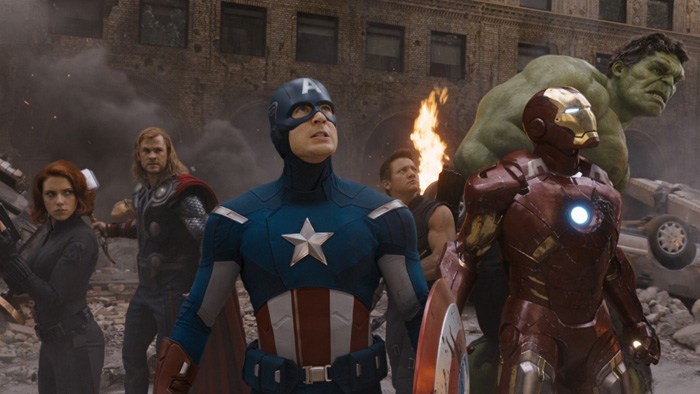 The movie was a blockbuster movie on the box office, and it has 8.1 movie ratings on IMDB.
4. Dawn of the Planet of the Apes (2014)
Dawn of the Planet of the Apes is an American science fiction film directed by Matt Reeves. In the movie, Ten years after a rife disease, apes including Caeser who have endured the disease confronted with a bunch of human survivors.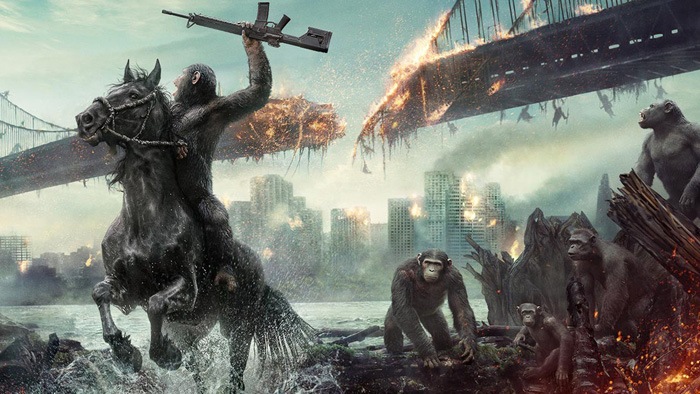 The movie has great visual effects and a great work of science fiction. The movie has 7.6 IMDB ratings.
5. Inception (2010)
Inceptionis the most mysterious science fiction movie that many viewers say that what actually happened in the climax is not sure. That means they are not sure about the climax because they are still confused if that is in the dream or reality.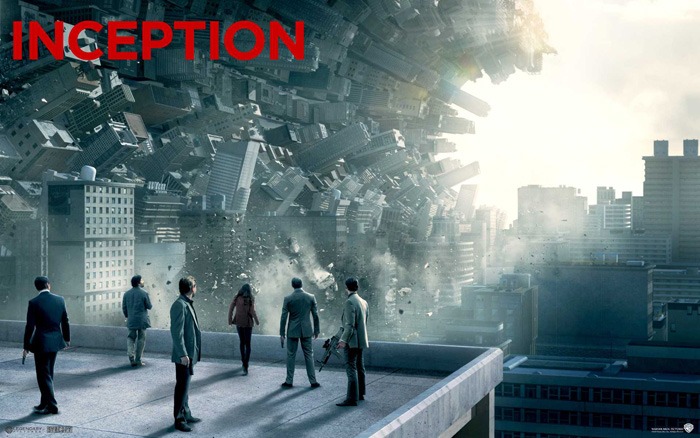 The movie has screen-played something different as Cobb steals information from people's mind by entering into their dreams. If you want to thrill yourself, watch Inception but make sure you give full attention to it because you cannot understand the movie if you don't have attention.
It has 8.8 movie ratings on IMDB. This is the best movie of its kind and one of the best sci-fi movies on YouTube as well.
6. Life (2017)
Life is a great science fiction movie released in the year 2017. It is one of the best sci-fi movies on YouTube in recent years. While on a mission, astronauts found out the extra-terrestrial life on Mars, and while examining that they found out that the life form is quite intelligent and hostile. It keeps on expanding and kills everyone on the spacecraft. When the two astronauts are left, they plan that one will take that life form to space, and another will launch to the earth. But, they made a mistake and the astronaut and that life form reaches to earth and another one left in the space. The movie ends there, but it is believed by them that the life form must not reach earth because it was very dangerous.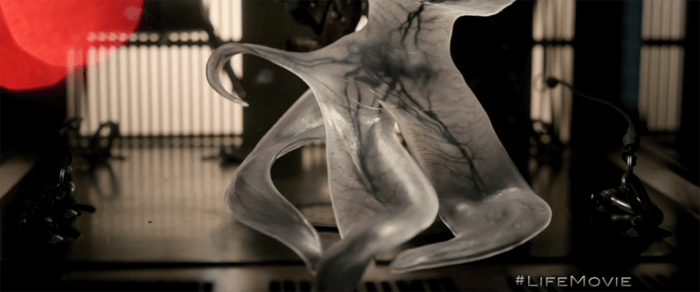 If you really like the sci-fi genre, you must not miss this movie. This is a free sci-fi movie on YouTube. The movie has only 6.6 IMDB ratings, but the movie is better than what ratings show.
7. Gravity (2013)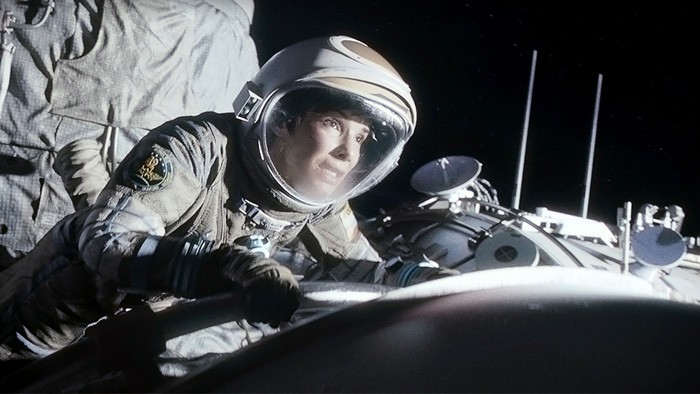 Gravity is another great science fiction movie released in the year 2013. In the movie, Dr. Ryan Stone and Matt Kowalski went on a space mission but they get hit by debris while spacewalking. Later, Matt float away in the space to save Dr. Ryan because if he doesn't detach himself, Ryan could go into space. So, he gives up and float away. Now, Ryan is alone in the space. She keeps trying to make contact to earth or Matt, but she failed. She gives up and stops the oxygen supply of the cabin she was in. But, then Matt comes and give her some strength, but later she realized that the matt's appearance was just her hallucination. She then again filled with motivation, and finally, she reaches to earth.
It is a great space movie and is on the list of the best sci-fi movies on YouTube. It has 7.7 IMDB ratings.
8. Ex Machina (2014)
Ex Machina is a superb sci-fi movie released in the year 2014. In the movie, Caleb Smith, a programmer in a search engine company, wins a contest in office and gets a chance to one-week visit to the isolated house of the CEO of the company, Nathan. When Caleb reaches there, he comes to know that Nathan has chosen him to be the human part of is AI experiment to put into the robot Ava.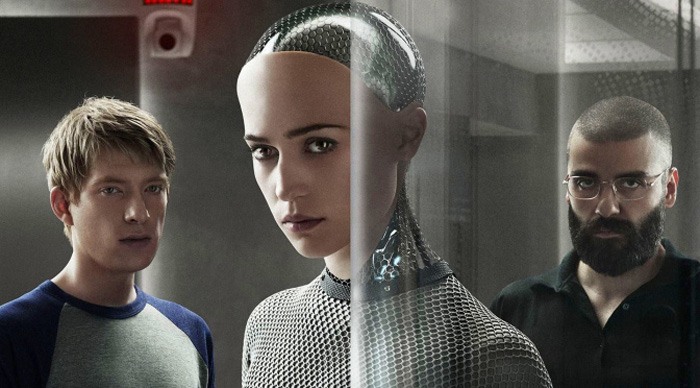 The movie has 7.7 IMDB ratings, and a good movie to enjoy this rainy season.
9. Destination Moon (1954)
Destination Moon is one of the very few 1950s sci-fi movies on YouTube that you can still watch on YouTube. The movie was made in those days when there are not many technologies available, but still, the movie is great. In the movie, Charles and a group of scientists try to launch a spaceship from earth for Moon. Finally, they got success and reached to the moon. They face some difficulties on the way. They reach moon, and they photographed each other on Moon. They experienced the lunar surface. But, when the time comes to return, they had to lighten up the spaceship and that can be done only if someone from the crew member stays on the moon. But, they found a way to launch with all crew members on board. The movie has 6.4 IMDB ratings.
10. The Cloverfield Paradox (2018)
The Cloverfield Paradox is an American science fiction movie that has only 5.6 IMDB ratings, but the movie is very nice for the one who loves science fiction. While orbiting above the Earth on the brink of catastrophic energy wars, scientists test a dangerous device that could provide unlimited power, but it creates a horrifying paradox in which they meet different people on the spaceship from a different world. You have to watch the movie to understand and enjoy.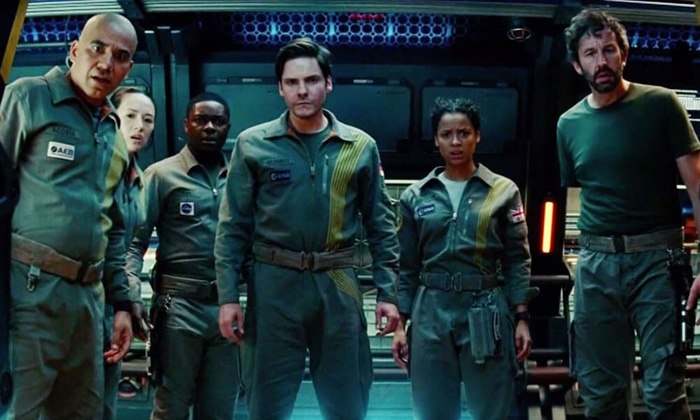 These are the best sci-fi movies on YouTube to watch in 2018. Now, let's talk about how to download these from YouTube.
How to Download the Best Science Fiction Movies from YouTube?
DVDFab YouTube Video Downloader is the best YouTube downloader software out there to download movies from YouTube without any big efforts.
· Download DVDFab YouTube Video Downloader.
· Launch the software.
· Now, click Utilities >> YouTube Video Downloader.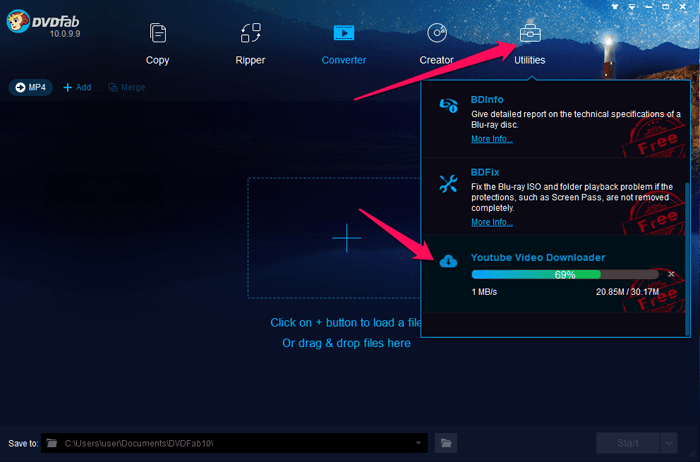 Wait for it. In a few moments it will load and ready to use.
· A new window for YouTube Video Downloader will open. You can see there that YouTube.com is opened by default.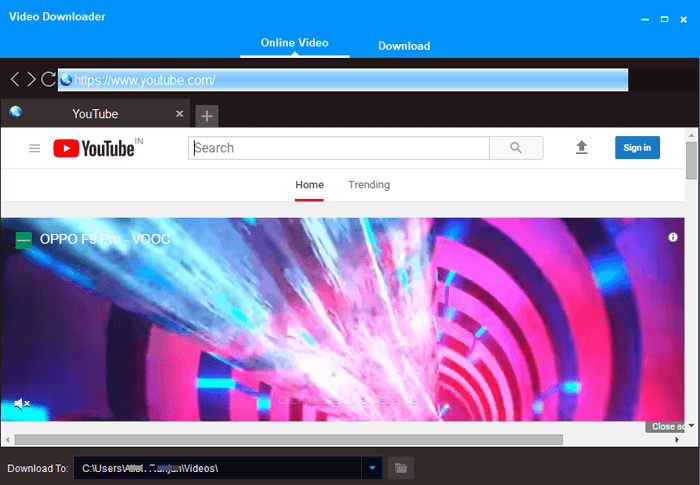 Now, type the movie name you want in the Search bar of YouTube.
· Once the search result appears, click the movie you want to play. When the movie starts playing, you will see the download options.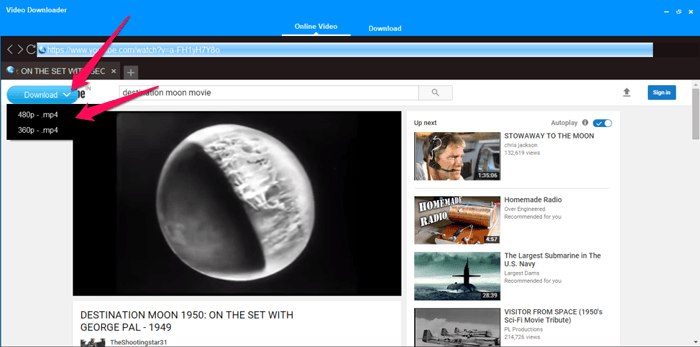 · Click on any of the options given there
· As soon as you click, the video starts downloading which progress you can see when you click Download tab.

Once it completes, the movie will be downloaded which you can play using any video player you want.
Conclusion
Thisis the list of the best sci-fi movies on YouTube to watch in 2018. We hope you would like the list. And, if you want these movies to make offline, use the software program mentioned above to download the movies from YouTube.
That's all!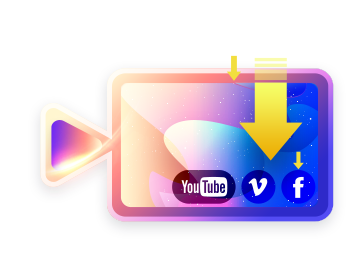 The top-notch video downloader software to download online videos from YouTube, Facebook, Vimeo, Twitter, Instagram, and 1000+ other popular audio & video sharing websites.