Top 10 Best Free DVD Players for Win/Mac
Summary: A professional DVD player could bring you better viewing experience. Here are 10 best free DVD players for Win/Mac we tested. Some of them even could play 4K Ultra HD Blu-rays.
DVDFab Player 6 Free
• Offer two display modes: PC Mode and TV Mode
• Provide menu support for DVD and Blu-ray discs, folders and ISO files
• Play 4K UHD, HEVC videos and 3D media contents with HDR 10 and HD audio output support
Either paid or free DVD players for Mac/Win help you do video Playback on your PC or Mac devices. Playing DVD movies won't be possible except you use a compatible software solution.
So, if you're looking out for professional, yet free DVD player software solution for your MacBook or Windows PC, you're reading the right article, continue!
The Top Best free DVD players for Win/Mac
Here are some free DVD players that work flawlessly across both platforms: They are compatible with Mac OS X and Windows OS; and are also available for free download. These free DVD players come with sophisticated features to boost your DVD movie experiences.
1. DVDFab Player 5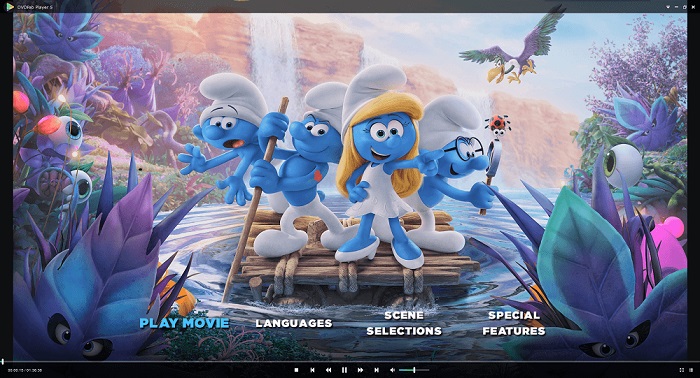 Placing DVDFab Player 5 on the top spot is an outcome of its competency. This is a professional, multi-feature multimedia player designed with an all-new playback engine for seamless processing of all kinds of media file formats. Not only does this app play your DVD files seamlessly but it also provides menu support for you to play your DVDs in your way. And also, it can also play Blu-rays and 4K Ultra HD Blu-rays with astonishing picture quality, including HDR 10 video quality.
Also, the DVDFab Player 5 comes with two professional playback modes (PC and TV) with a distinctive UI design. The software supports Hi-Res audio output, Dolby Atmos/TrueHD, etc. to provide users with the best-in-class (crystal clear) audio output quality. There are multiple supports and features offered by the DVDFab Player 5, plus, it can play any media resolution up to 4K UHDvideos. Irrespective of your OS, DVDFab Player 5 is freely available for Mac and Windows. It is practically the overall best DVD player software across popular platforms.It is a free video player but when you want to use it to play DVD/Blu-ray/4K Ultra HD Blu-ray discs/folders/ISO files, you need to try its ultra version.
2. KM Player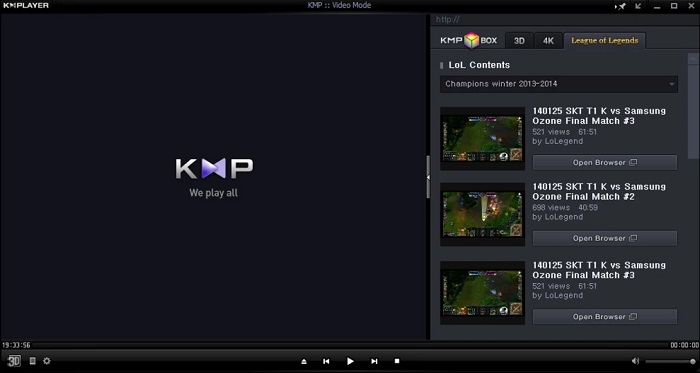 Here is a cross-platform compatible DVD player app with quite a lot of features to enhance the users' experience. This software can play DVD movies with clearer output quality, and you do not need to import external codecs before it could play other media file formats. KM Player is designed to be extremely which makes it the best ideal for PC/Mac users with low system hardware configuration because it doesn't consume feasible memory.
This media player comes with a simple, intuitive interface, packs a standard media library, and is free for both Windows and MacOS system users.
3. Leawo Blu-ray Player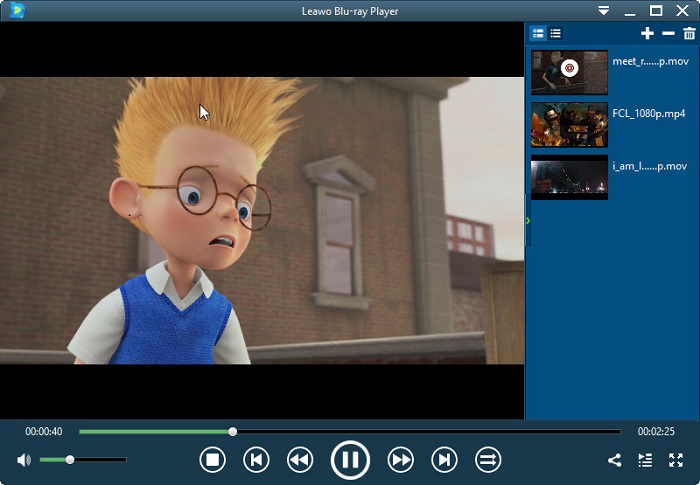 Leawo Player is yet another straightforward multimedia player who can play your DVD files seamlessly with stunning output quality across platforms. It is a free app that comes with quite an array of configurable settings packed in its settings menu. More interestingly, the app is capable of playback DVD,DVD folders & DVD ISO image files all for free. Also, the app boosts to have an advanced image and audio processing engine which delivers unmatched DVD playback experience across platforms. If you want the best free DVD player software to playback your compatible movies, this app is reliable.
4. RealPlayer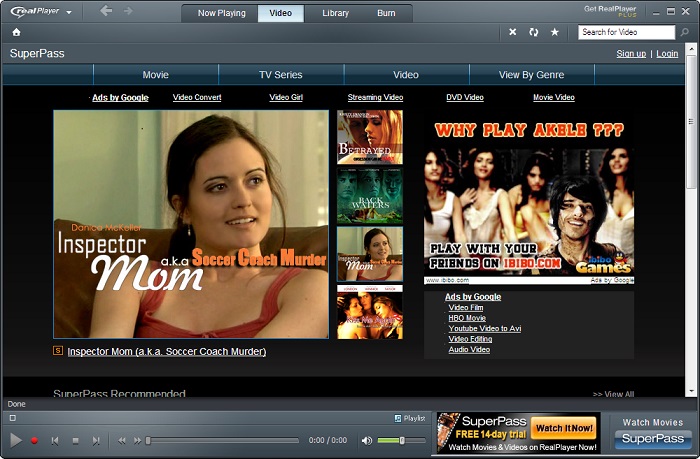 So many reasons will make you consider RealPlayer as the best Windows DVD player software. First, it is widely used by so many people. Secondly, it can process and play any media format you throw to it. Thirdly, it delivers fascinating visual and audio output quality. Fourthly, it supports a wide variety of codecs, so you don't need external codecs to run your files. Plus many more other interesting reasons.
However, it is not only available for Windows PC users, but MacBook users can still install the app on their device and start playing back their DVD movies with a perfect multimedia app.
5. VLC Media Player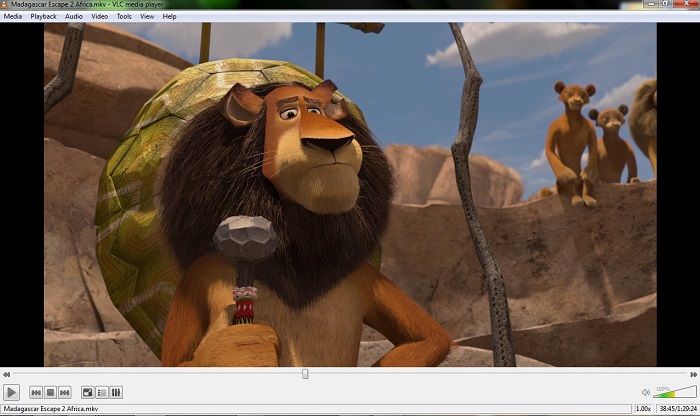 Thisis one of the most popular free media players out there with support to play all kinds of formats you throw at it. Also, it comes with a simple, yet extensive media library where you can manage your files. The interface of VLC media software is what distinguishes it from so many other multimedia players out there; it is very easy to understand.
VLCmedia player is capable of playing DVDs with vivid output quality, both in sound and visual. The application is totally available for free and practically compatible with all platforms you know. Apparently, this is the most commonly used free DVD player app for Windows 10.
6. GOM Player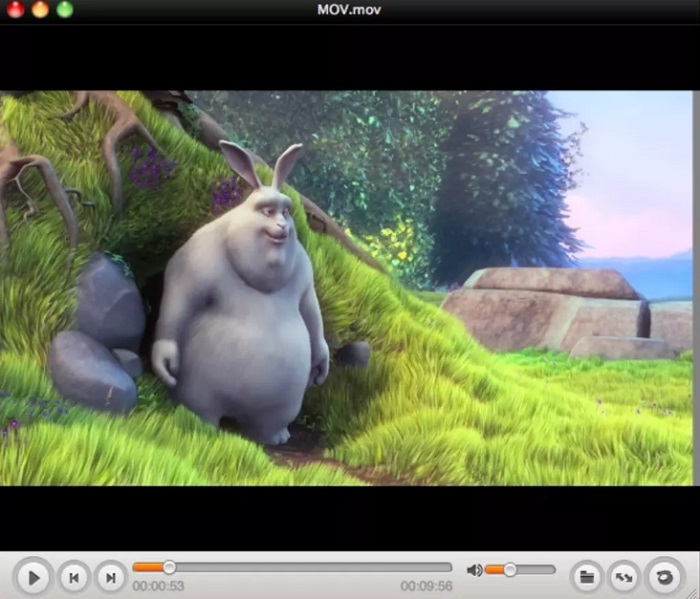 The GOM Player software is one of the best apps to play DVD movies on PC or Macbooks. It comes with a stack of great features and offers a fascinating visual output quality. The app is designed for everyone, and it supports quite a variety of media file formats which does not exclude MP4, AVI, MKV, WMV, FLV, MOV, DVD, and more.
It flaunts a sleek, well-designed interface which is very easy to navigate. GOM Player supports 4K UHD movies and plays them back without buffering. Obviously, you should consider this if you're looking for a free DVD player app for Windows or Mac OS devices.
7. 5K Media Player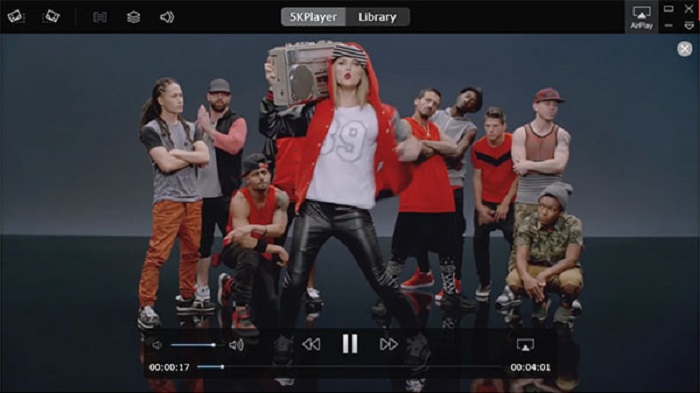 The 5K media player is also of the top DVD player app across platforms. It is a professional multimedia player with support for all possible media formats. Plus, it supports a variety of popular codecs and delivers stunning output visuals with more explicit details. Also, the app boasts of an accelerated hardware engine which processes batch files quickly than most other media players alike. 5k player is likely the best free DVD player for Windows 10 and macOS Mojave. A well-designed media library is available so users can effectively manage their files stress-free.
8. MP Lite Media Player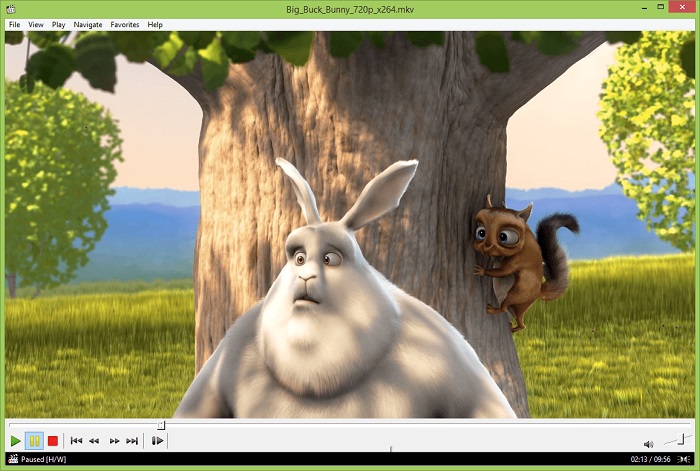 This media app is an open source DVD player for Windows free. It features a simple interface with easy navigation features. Even, it does not require any codec o playback DVD, VCD, SVCD discs. MPL media player supports a variety of media formats which makes it one of the most excellent media players Windows PC could get for free.
The design of this app is lightweight, plus, it loads XviD, H.264, MP4, MKV faster utilizing GPU assisted acceleration and enhancing.
9. Pot Player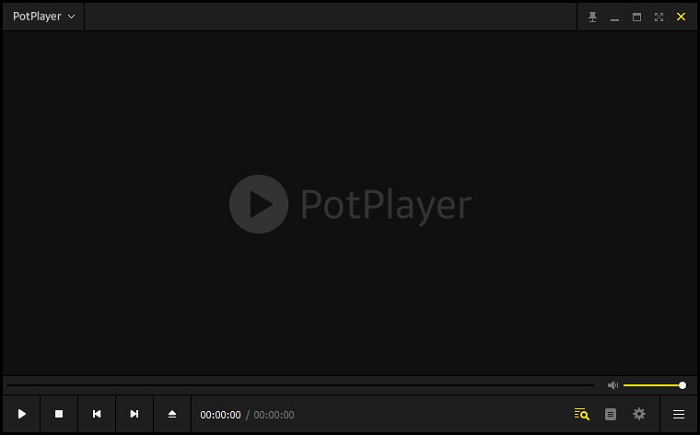 Arguably, this is the best free DVD player for windows 10/8.1/8/7 and even previous versions; the application is seamlessly compatible with Windows OS. Pot Player provides its users with the best possible maximum performance utilizing the minuscule resources via DXVA, CUDA, and QuickSync. Also, it supports OpenCodec which allows users to integrate other codecs if they want easily. This media player comes with an instinctual interface and provides various navigation menus.
10. SMPLayer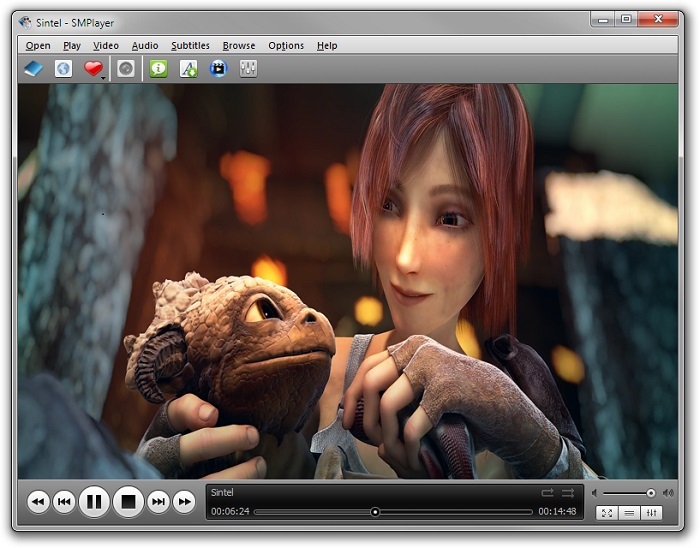 The SMPlayer is a free media player designed for Windows OS. It provides effortless playing of DVDs on Windows OS computers. SMPlayer comes with a variety of built-in codecs which it utilizes to playback media files flawlessly. Interestingly, this free DVD player for Windows features a variety of advanced features such as video and audio filters, adjustment of playback speed; flexible audio/subtitles delay customization, video equalizer, and much more.
Read here, we sincerely hope you have found the best suitable player for you. Then would you like to burn videos to DVD? Here are some of the best free DVD burners for Windows 10.