How to play MOV Files on Android?
Summary: Are you looking for a way to play MOV files on Android? This article introduces you Android players to play MOV on Android and also shows you how to convert MOV to other Android supported formats.
DVDFab Player 6 Free
• Offer two display modes: PC Mode and TV Mode
• Provide menu support for DVD and Blu-ray discs, folders and ISO files
• Play 4K UHD, HEVC videos and 3D media contents with HDR 10 and HD audio output support
If you have currently switched to an Android phone, you might be wondering how to play mov on Android. Another common concern is whether Android phones support .mov files at all. This article is meant to answer all your questions and will contain a detailed guide on how you can play .mov files on your Android phone.
First of all, let's answer the most persistent question- can you play mov files on Android?
Yes, you can play mov files on Android. A MOV file is a QuickTime media container format which is compatible with Macintosh and Windows platforms. And its compatibility has been extended to the Android platform as well.
If you wish to use your favourite Android player to stream videos, but the player does not support mov files, then you can just convert those mov files into Android supported file formats.
How to play mov files on Android
By using a media player
Apps just keep getting better by the minute, and some have many new and useful features integrated into them. Google Play Store has a large variety of options which can play the .mov file format.
VLC for Android - One of the few applications that guarantees positive results is the VLC for Android – yes the one we use on our PCs but in an app form. VLC for Android is a wonderful audio player that comes with an extensive database, equalizer settings, and filters and plays almost all kinds of audio files seamlessly. It supports Android 2.2 and later versions.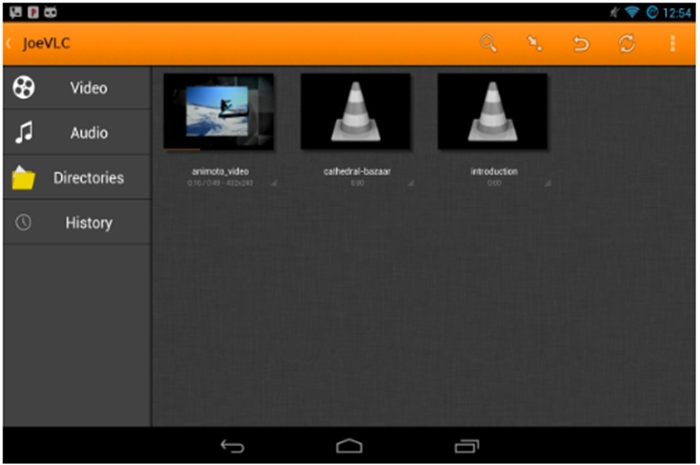 MX Player - The other very popular software to play mov files on Android platform is the MX Player. There are various cool and advanced features available in this software that you can also enjoy. This video player comes with a superior hardware acceleration feature and supports subtitles. It comes with easy controls and a kid-lock facility too.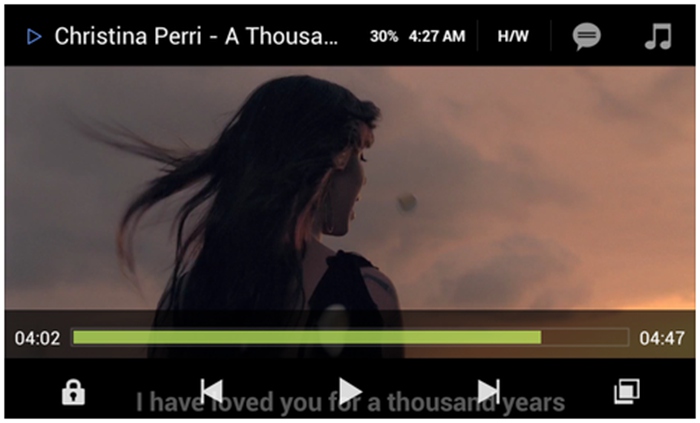 By converting them to an Android supported format
Converting .mov files is a good alternative for those who would not want their gallery to be cluttered with.mov files. An Android-friendly format will help save a lot of memory space as well.
To do this, you will need a converter tool installed in your PC, which will then convert the .mov files to .mp4 format before transferring them to your phone.
There are many converters which can do this easily, but most of them have a troublesome interface, which makes the entire process unnecessarily complicated. Also, some of them come loaded with malware and can infect your PC with a virus.
One of the most reliable converters out there is the DVDFab Video Converter.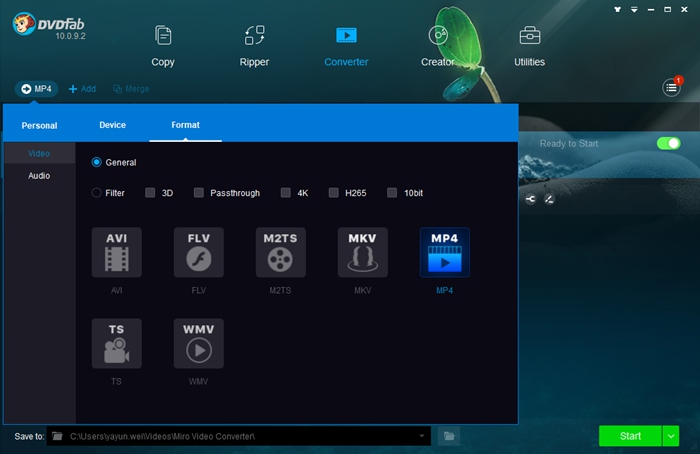 This is a good and handy tool that seamlessly converts more than .mov formats. So you can use it for other conversions as well. This makes it a worthwhile application to download and keep on your PC.
With this application, you will need to follow the given steps to complete the conversion:
1. Download DVDFab Video Converter application
2. Install it on your computer
3. Open the application and drag the .mov files to the given interface
4. Choose the Android supported format of your choice from the options
5. Select the destination location of the converted file from the Output bar
6. Finally, press the convert button and wait until the process is complete
7. Once the files are converted, you can transfer them to your Android your phone using a USB cable or any other method of your choice.
8. And you are ready to play mov files on android devices
How to play mov on Windows Platform using DVDFab Player 5
Now that we have learned how to play mov files on Android, let us take a look at how we can operate these mov files on a Windows interface.
Unlike playing mov on Android, operating mov files on a Windows interface is a lot easier, thanks to players like the DVDFab Player 5.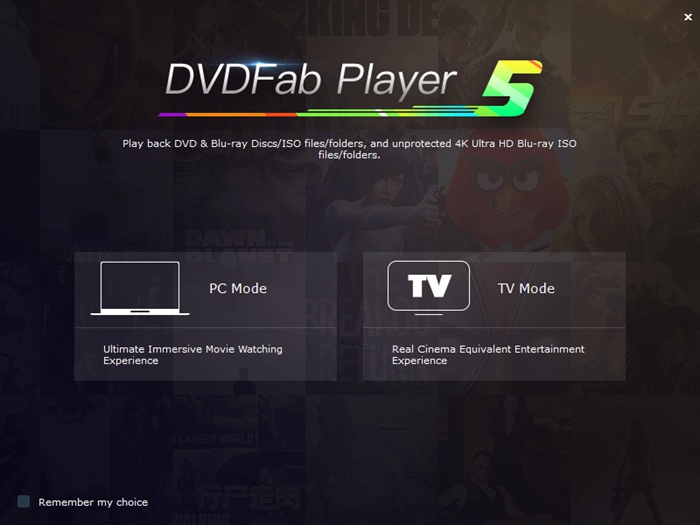 The DVDFab Player 5 allows you to watch any movie, no matter what format it is in. It is a one-stop easy solution for playing all formats of video material in general. The player also plays DVD and Blue Ray formats, so it is a multipurpose application meant to solve all your video-watching needs.
If you are still wondering about how to play videos, this DVDFab Player 5 offers two playback modes - the PC mode and the TV mode. The TV mode is optimized for large-screen computers and comes with remote controls compatible with Windows Media Centre. This enables you to have an authentic cinema watching experience. The numerous keyboard shortcuts also allow you to control the movie you are watching effectively.
Player 5 is known for its crystal clear image output (it retains the HDR 10 format for 4k media), but it also produces a high-resolution sound similar to that of the Dolby Atmos and the DTS-HD Master.
Some smaller features also add to the overall convenience level of this application when you play movie files using it. You can use the thumbnails on the preview window to locate a scene you want to watch on repeat. The player also allows you to create a playlist so that you can watch them in a sequence.