Top 5 Best MOV Video Players in 2021
Summary: Here is the list of top 5 best MOV players that allows you to play MOV files on your Windows, Mac, Android, and iOS platforms.
DVDFab Player 6 Free
• Offer two display modes: PC Mode and TV Mode
• Provide menu support for DVD and Blu-ray discs, folders and ISO files
• Play 4K UHD, HEVC videos and 3D media contents with HDR 10 and HD audio output support
Switching from one OS to another ecosystem is usually a very hectic job. If you're switching from iPhone to Android, at least you're something right!
For your convenience, most of the OS distributers like Google already offers one-touch setup wizards but the real problem arises when you move your media files like photos and videos (.mov files) and require a mov player for the same.
MOV files are generally used in Apple products like QuickTime, iPhone, Mac devices, but is incompatible with Android smartphones. Initially, people used to convert the MOV files into MP4 format but ever since the development of mov players, the job is now very simple.
To save you some time, we already took the liberty to curate some of the best android mov player. Not only this, we have mentioned other mov players for Windows, Mac, etc.
So, let's start with the top 5 best MOV video players in 2020. If you are also interested in MOV editor, have a review of another article.
1. DVDFab Player 6 for Windows
To start with, here is the best MOV player for Windows right on top. DVDFab Player 5 is a beast when it comes to video formats. From 4K UHD Media Player to a MOV video player, this guy does it all. Apart from being a mov player for android, DVDFab also supports ultra HD, HDR, Blu Ray compatible, 3D content support and whatnot!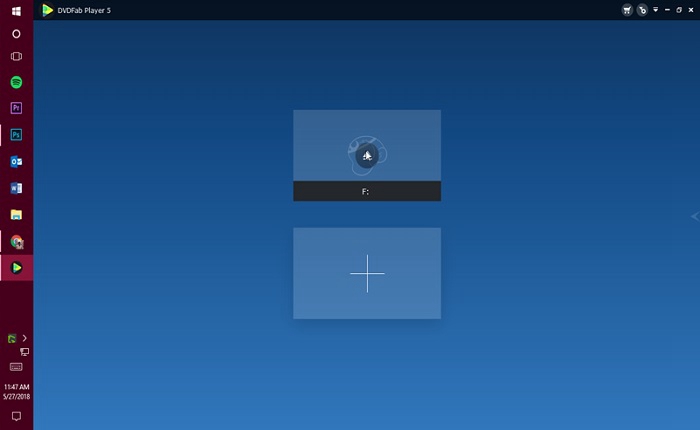 For starters, DVDFab Player 5 is available for Windows and offers a free version to get a glimpse of everything that this mov player is capable of. The all-new playback engine gives you an immersive experience for PC & TV player. It plays the video so smooth, you'd even forget about "Netflix & Chill".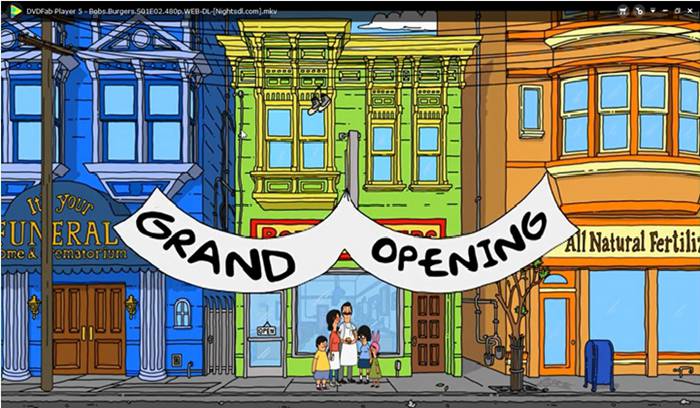 DVDFab Player 5 is capable of playback DVDs with a proper menu support, Blu-Ray Main Movie titles, 4K UHD & HEVC format. For awesome audio, you have Dolby Atmos, DTS-HD Master, Dolby TrueHD, and DTS: X.
Coming back to our main concern, DVDFab Player 5 works as a mov file player right out of the box. You can download free version available on its official website.
| | | |
| --- | --- | --- |
| | Are you looking for the world best media player? Try DVDFab Player 5. This media player is designed with an ultimate playback capacity that supports navigation menus on DVDs, Blu-rays and next-generation 4K Ultra HD Blu-rays. | |
2. MX Player for Android
Do we really need an introduction for MX Player? All the Android fanboys are well aware of all the stardom that MX Player has established as a video player for Android. If you don't already know, it already supports mov format along with MP4, FLV, MPEG, and other popular formats.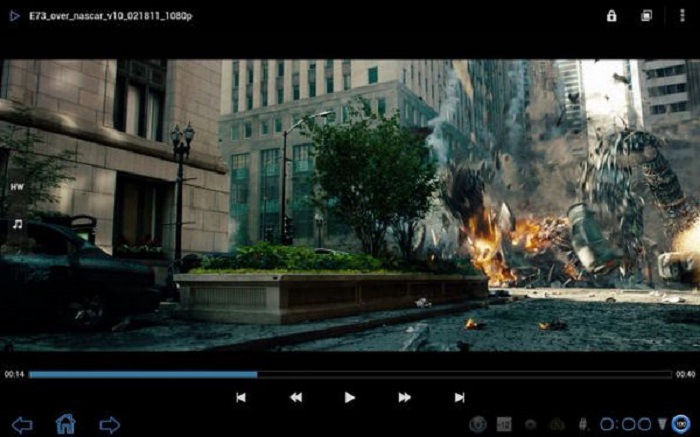 This android mov player is entirely free to download and install on your smartphone. However, if you're not a fan of unexpected ads, you might have to buy the premium subscription.
With more than 100 million downloads and an amazing rating of 4.5 on the Google Play Store, you can easily figure out why MX Player is the best mov player that fits our category.
3. QuickTime Pro for Mac
If you have a Mac device, you're probably using QuickTime already. However, if you're video editing and stuff, you've probably heard about Final Cut, and QuickTime Pro as well. Moreover, Final Cut already includes the license of QuickTime Pro with its subscription.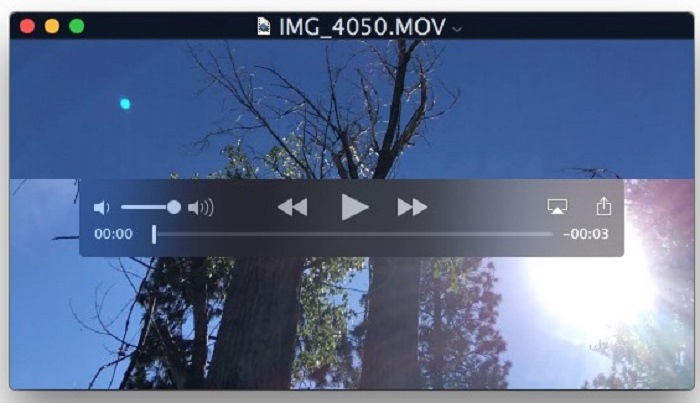 QuickTime is already a reliable .mov player but if you want to enjoy the content fully, Quick Pro as a MOV player is worth the investment. The default version that comes with your MacBook or iMac device is a full-fledged mov video player but isn't that flexible.
Now, many people think that QuickTime is limited to the Mac OS, but you can download and install it on your Windows PC or laptop. Whether you want the advanced playback options or want to test camera footage, it's equipped with every functionality. This mov file player supports second screen output, lets you create multimedia files for the web, author video and much more. Apart from MOV files, you can also QuickTime for AVI, FLV, WMV, MP4 with HD and HDR support.
4. VLC Media Player for Android & Windows
How could we not include VideoLan, or VLC Media Player when it comes to video playing. You already know that VLC will play just about any video or audio file thrown at it. Likewise, MOV file is not an exception.
It is one of the most popular open-source multimedia players. VLC is a multi-platform tool which available for Windows, Mac OS, Android, Linux, and iOS. The software includes the .mov codec support right out of the box and you won't have to download anything apart from the player.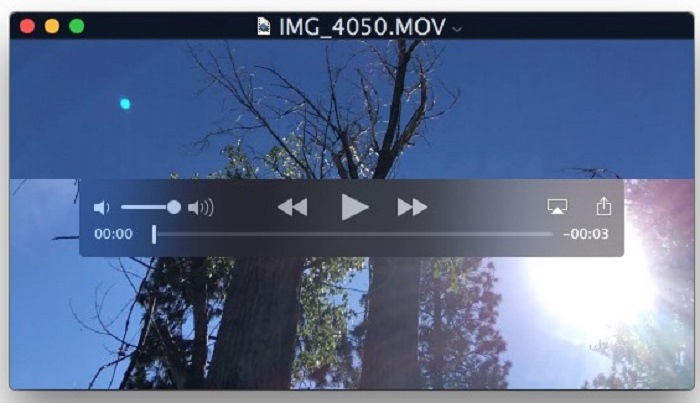 Since we'll be using mov player android, one thing that you should know that VLC's User Interface is not as sleek as of MX Player. However, it does play every possible video and audio formats like MKV, MP4, AVI, MOV, Ogg, FLAC, TS, M2TS, Wv, and AAC. And, you can download VLC absolutely free from wherever you like.
5. DivX Plus Player – With MOV Playback Ability
And finally, coming to the last one on our Top 5 Best MOV Video Player, here comes DivX Plus Player. For your information, DivX Plus is included in the DivX Plus HD software which also comes with DivX Plus converter, Divx Plus Codec Pack, and DivX Web Player. The premium features of DivX are very affordable as well. You can own the Pro version at $19.99.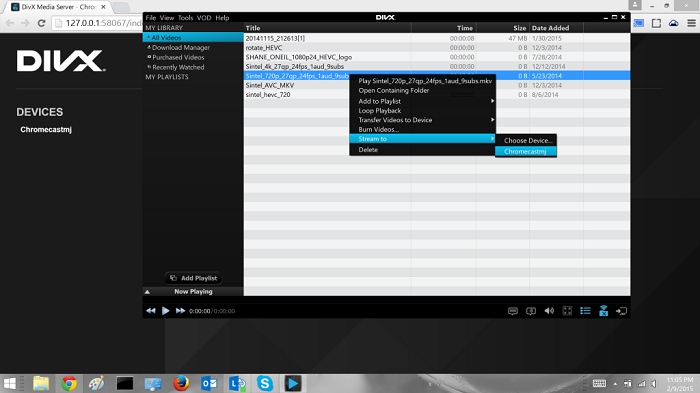 To be a great MOV player for PC, we're not only focusing on its .mov file support but also other format support too. DivX Plus is exclusively a DivX XVID WMV, AVI, MP4, MKV and MOV player with H.264/AAC codec compatible without any lag. The recent updates have provided the 4K, Ultra HD and HEVC support, that too for free.
Moreover, you can also use DivX to transfer your movies, music videos, TV shows, etc to your Android devices, and enjoy Dolby surround sound as well. Like DVDFab Player 5, this MOV file player comes with various languages support, audio tracks, and DVD playback. Add subtitles, rewind/fast-forward the MOV videos, manage your downloads, and much more.
Final Words
So, this was our take on the top 5 best Mov Video Player. Personally, we'd recommend you to go with the DVDFab Player 5 for desktop devices. The software packs it all with futureproof features and a long list of supported formats. Moreover, if you're looking for best of both worlds, VLC Player is the perfect answer. Use it on your Android device as well your Windows PC.
Do share your thoughts if we've missed any other great mov players that pack better features. And if you want to convert MOV to other popular formats for playback on a certain device, you can click Top 10 Free Video Converters to learn more.