Χ
How to Convert DVD to Blu-ray with DVDFab DVD to Blu-ray Converter on Mac?
For users who have a large collection of DVD movies and want to find a way to put all the DVDs together for viewing and free themselves from switching one DVD to another during movie viewing, a tool to perform this task is what they need. Besides, after a week of hard working, finally it is weekend, you may just want to get some lazy time for yourself at home, sitting on the couch, holding a bucket of popcorn and watching movies; at this moment, if you have to get up and switch disks from time to time, it would be really annoying.
There are many solutions regarding to solve these problems mentioned above, and here comes an ideal one: merge DVDs to one Blu-ray. To achieve that, DVDFab DVD to Blu-ray Converter is a reliable tool strongly recommended for you.
Below is a tip showing you how to convert DVD to Blu-ray with DVDFab DVD to Blu-ray Converter on Mac.
Convert DVD to Blu-ray on Mac > Step 1: Download, install and launch DVDFab for Mac on your Mac computer;
Convert DVD to Blu-ray on Mac > Step 2: Select Copy from the option bar and choose "To Blu-ray" mode. If the source is one DVD disc, after loading, you can go and convert it to a Blu-ray directly; but if you want to convert and merge more than one DVD to a Blu-ray, it's better to use DVDFab DVD Copy to copy and save them to your hard drive first, and then you can use the "+Add" button to load in the copied DVDs. Or like the message displayed on the DVDFab main interface says, drag and drop the DVD folder/ISO to DVDFab directly;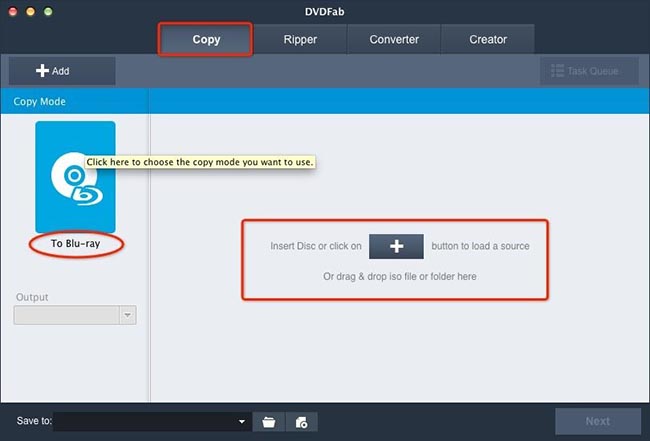 Convert DVD to Blu-ray on Mac > Step 3: Select the output size at the "Output" section, available options are BD50, BD25, BD9, and BD5. For each title, you can select the audio tracks and subtitles you want to keep in the output, select the chapter range, and use the green button to preview the title highlighted if you need. After you have done the settings here, click on the "Next" button to continue;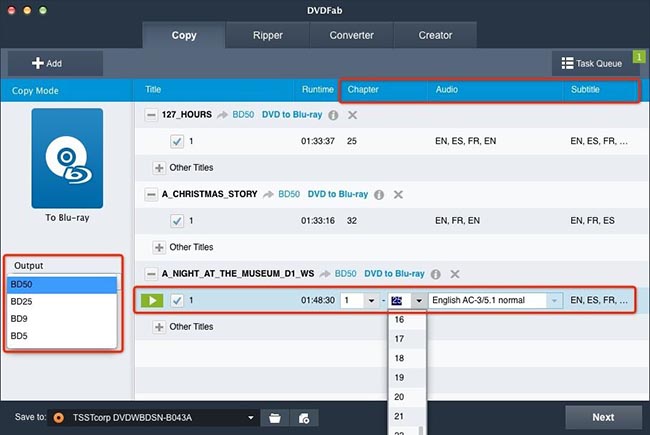 On this "Next" window, you can have a general idea about how many titles will be in the output. The green bar near the bottom is to show you the size it is and how much it takes up in the set output.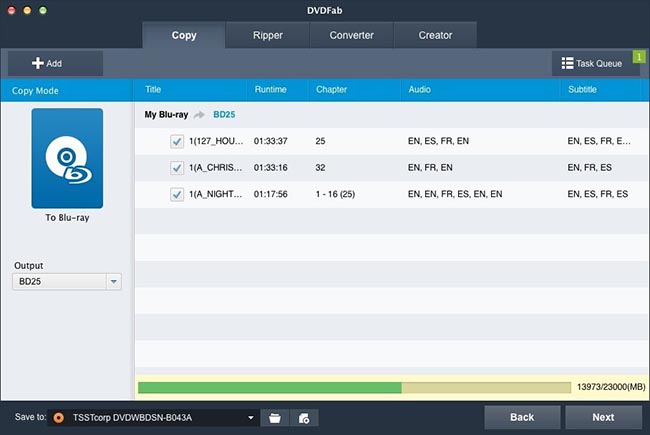 As a note: you can choose to convert and burn the DVDs to a Blu-ray blank media directly, and you just need to choose the Blu-ray drive attached to your PC as "Save To" target (be sure that your drive is capable of burning Blu-rays), you will be asked to insert a suitable blank media for the burning/writing process. If you want to save them to your Mac first, you can click the folder icon or ISO icon next to the "Save To" box to browse and select a location on your Mac hard drive.
Convert DVD to Blu-ray on Mac > Step 4: Adjust the menu. Edit the title, add text, and change the background; if you have no need for the menu, use the "No Menu" mode.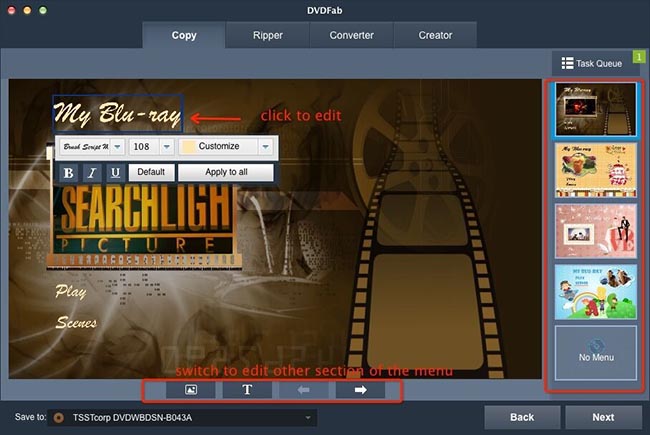 You can edit the title name for each video as well.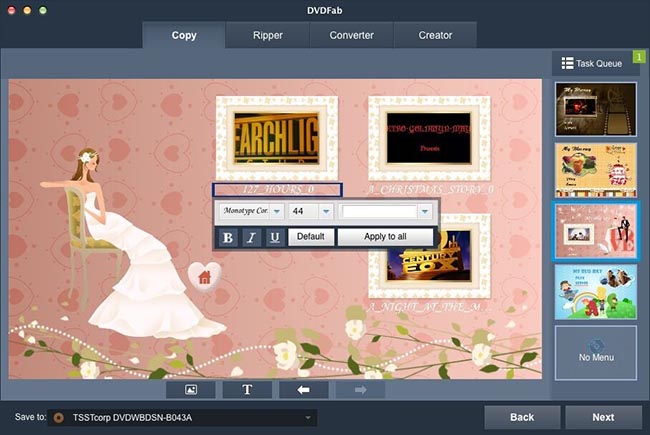 After you complete the settings on the menu section, click on "Next" to change the volume label and set the playback mode and then hit "Start".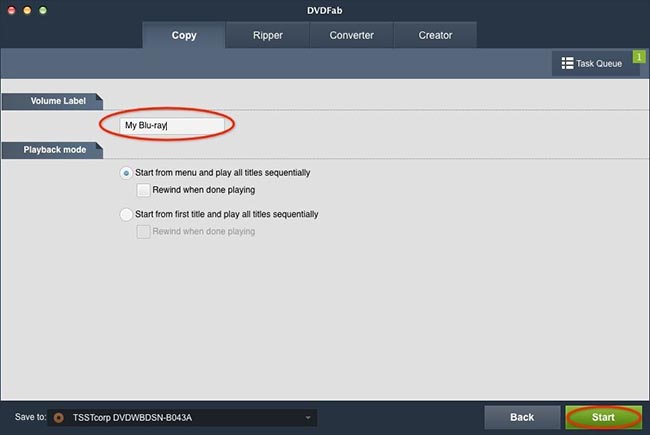 On the process window, you can get the detailed progress information of this task in the lower part, including source being processed, "Time Elapsed" and "Time Left". One title is one task; in this case, we choose 3 titles as source, so the Total here is 3.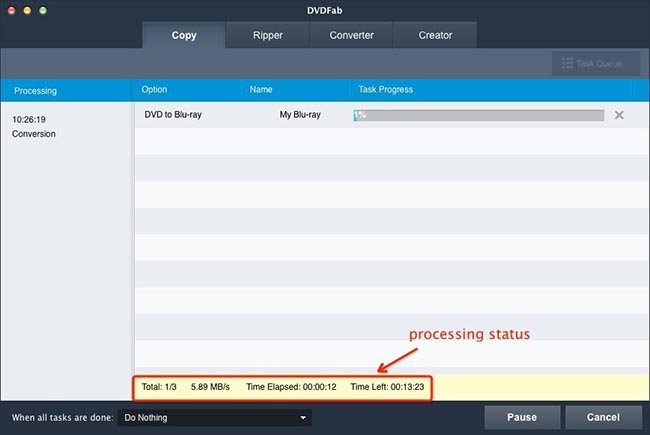 Okay, wait till the process completes you will have a Blu-ray format file with all the DVD titles you selected to be merged.
Software you need: the latest build of DVDFab 9 for Mac
Product you need order: DVD to Blu-ray Converter for Mac
For more information, visit https://www.dvdfab.cn/dvd-to-blu-ray-converter-for-mac.htm.