Best Video Players for Windows
Summary: Here we will introduce you top 5 best video players for Windows that you can use on your Windows computer. Go to check them and find the one you want most.
DVDFab Player 6 Free
• Offer two display modes: PC Mode and TV Mode
• Provide menu support for DVD and Blu-ray discs, folders and ISO files
• Play 4K UHD, HEVC videos and 3D media contents with HDR 10 and HD audio output support
Most users would probably settle for the player software that Windows provides when it is installed on any desktop or laptop. However, for those who wish to look around for video player for windows there are different software out there that flaunts different features. Here we take a look at some of the best player software out there that would act as great accompaniments for your Windows OS and help ramp up the audio visual experience that you can have, whether on your desktop or mobile device.
What to look for?
With several choices out there, it is important that you keep in mind certain points that should be a priority as well as your personal preferences. For instance, most softwares are feature rich, but keep in mind that a lightweight software would take up less space on your hard drive and with the right touch of versatility it would be able to play different kinds of audio and video files. Hence, the file formats that they support and can run is an important criterion that should not be overlooked. If you have editing and other features in mind, a free video player for windows 10 might not suffice. Hence, as per your preference, look at free or premium video players that are offered for Windows through different software vendors.
DVDFab Player 5
This particular software can easily be your first choice for its reliability aspects and versatile features. As a best video player for windows 10/8/7 it meets the needs of diverse users. It can playback videos in different formats and high quality no matter what the codecs used or resolution they are of. There are intuitive controls that are easy to figure out once you have downloaded the software onto your desktop. The sleek and neat user interface of this player also makes it a great addition to the multimedia software you have on your Windows OS. The player has menu playback feature for 4K Ultra HD Blu-ray, Blu-ray and DVD discs.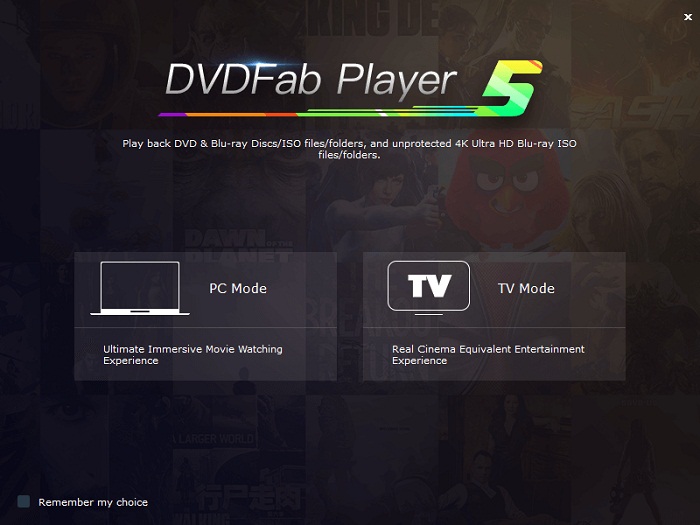 The functions that it offers and features are useful and easy to configure around. There are thumbnails that help in making adjustments easily; particular scenes in videos and movies are located with ease and one can decide on a movie based on the snippets that are shown. The range of high definition file formats that it supports is a vast one which includes MKV, MOV, VOB, MP4, and M2TS among others.
As a best free video player for windows 10 it also supports 4K UHD resolution. Hence, the latest movies or other videos in high definition can be played without a glitch with this versatile software. You need not bother about codecs that are needed when you have DVDFab on your Windows desktop.
VLC Media Player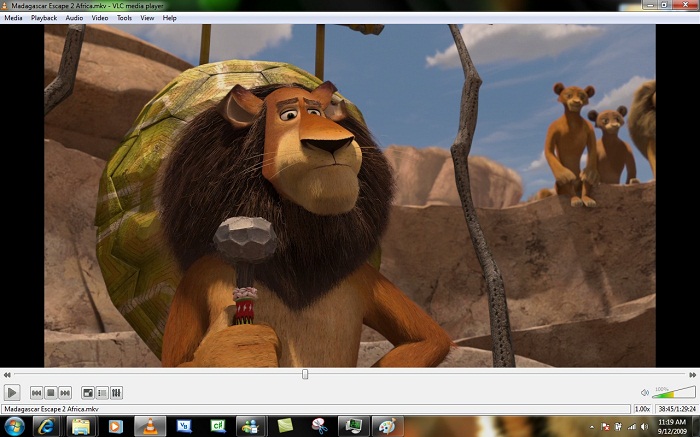 This particular software is a well known name in the market as it has been around for quite some time. This player comes as a free video player for windows and is an open source player for different kinds of media files. It is a project launched by VideoLAN and it supports different kinds of video and audio compression methods as well as file formats. The software is known to play most of the audio video file formats that are around and hence, it is a reliable PC player program to have on your computer.
It is known for the simple and fast nature and there is not too much to understand of its user friendly features. There are customization options that help in improving the viewing experience of a user. There are frequent updates that are provided to help keep it working for different file formats and offer different features to the users. It works for Windows 7, 10, 8.1, XP and Vista.
PotPlayer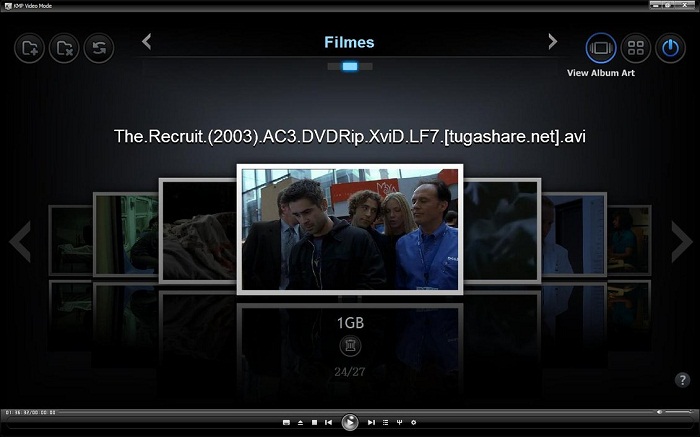 This particular software is a good competitor in this segment. Offered by a South Korean company called Kakao, it has several specialties and features to offer. There are techniques like DXVA, QuickSync and CUDA, which help it offer versatile media support and being a lightweight application at the same time. Even though its popularity is not as high it does support a wide range of media files. There are unique features offered such as bookmarking favorite scenes on videos, sound card choices and using filters for noise reduction, contrast, brightness and other features. There are keyboard shortcuts that are built in. PotPlayer acts as a video player for windows 7 as well as for other platforms like XP, Vista, 8.1 and 10.
KMPlayer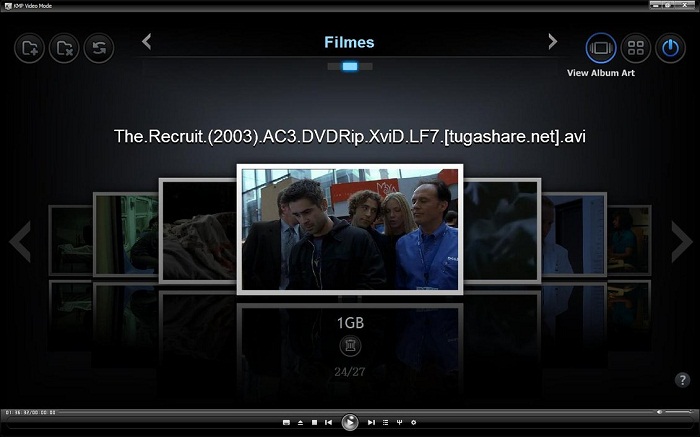 This is another free program among video players for windows. It is often rated as the best video player for windows 10 for several reasons. It can play all mainstream audio and video files. There is inbuilt codec support for Windows 10. In order to enhance compatibility there is the provision to add on external codecs as well. It is known for the wide range of format support it offers. Many would even rate it as a 4k video player for windows 10 due to the support it offers for UHD and 4K files along with support for video and audio effects and features on such high definition multimedia files.
Media Player Classic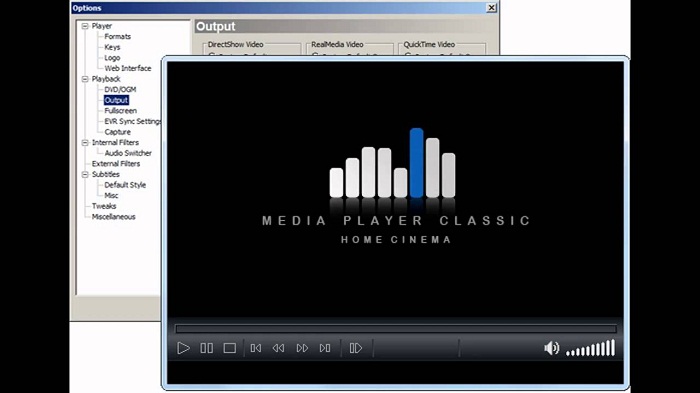 This is another media player that is a known program for Windows. It also has a Home Cinema version that is widely supported by fans. The old version has been improved upon and it proves to be a lightweight application. There is a classic black edition and the Home Cinema version. There are not many features that this player offers but the most standard video and audio file formats play on it. Fancy features are not present in it, but it can be a reliable alternative to Windows Media Player and can integrate with Skype which is a handy feature.
The above software can be considered best video player for windows for different reasons. It is up to a user finally to make a choice as per the disk space that a player program takes up, the file formats it supports and additional features that are required by a user as per their viewing requirements.