DVDFab Blu-ray Ripper
DVDFab Blu-ray Ripper is a powerful Blu-ray converter and Blu-ray ripper software which converts Blu-ray title to MKV/MP4/AVI/WMV files which can be played on next generation console like PS3 and Xbox 360, or HD player like WD TV Live.

Common Features for most Blu-ray Ripper Modes

> Customize UI

Customize Blu-ray Ripper's navigation bar, please click the green button with a check mark in the upper right corner of the DVDFab main interface, open "Common Settings" window, click on "Customize UI", you can make your favorite functions easier to access; move items "up" or "down" (so that DVDFab always opens with your desired mode selected) or even remove them. The removed options remain available and can be restored at any time. Further details can be found on the Customize UI (link) page.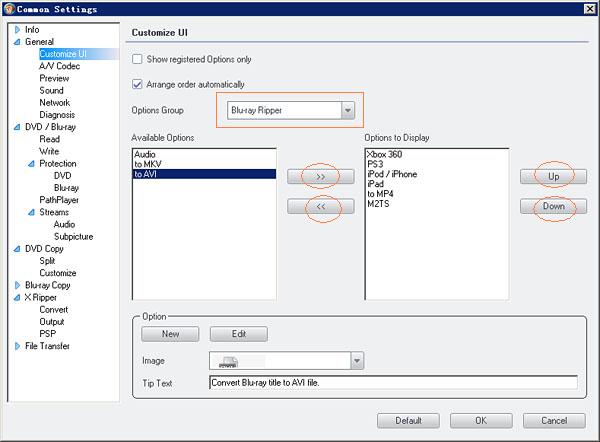 > Title Start/End Settings

Custom chapter range for conversion. To convert just one chapter for a test, set the begin and end chapters with the drop down menu.


> Task Queue Conversion

This feature supports batch conversion, you can make multiple conversions to your desired output format for each task at once. If a title is removed from the task queue, it will be deleted from the Title List (in the main window) as well.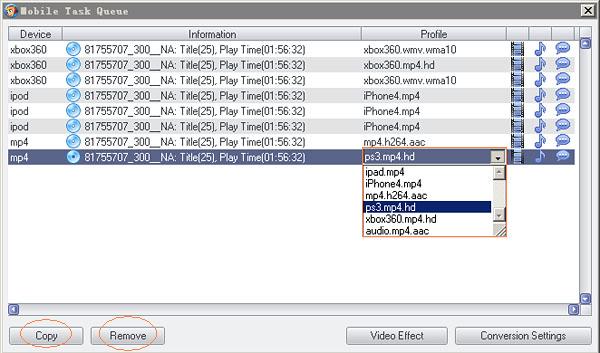 > Advanced Edit Settings

Custom define the output files' effect depending on your desired quality and purpose.
You can select output type, file size, bitrate, framerate, rename file, etc.
For a detailed explanation of these settings please click on the Conversion Settings link.