Top 3 DVD Copy Software
2019-03-19 04:10:32 Posted by Amanda
5369
Summary: Here are top 3 DVD copy tools we found for you. Among them, DVDFab DVD Copy is the best one. It is fast, easy-to-use and versatile and can copy DVD with up to 6 modes.
The Most Complete Multimedia Backup Solutions
As the world's most complete multimedia backup solution package, DVDFab 11 offers four major modules, Copy, Ripper, Video Converter and Creator, and a bunch of other useful utility tools with amazing features.
Data storage, transfer and backup are mainly done through USB and cloud storage presently. However, DVDs still have a lot of value and importance attached to them. Gamers might know the fact that a lot of video games still come in the form of DVD. Even data, for that matter comes in the form of DVD. Although DVDs are not quite a part of the current trend, they're not useless. They're still preserved as a useful asset. You will be able to store important information without having to worry about the security. Corruption and damage are possible, but not necessarily.
Copying or moving data in a DVD is quite different from how it's done in your hard disk/PC. You require a special DVD burning tool and software to go about this process. DVD burning tools are available in abundance, but not all of them perform very well. So, for better assistance in selecting a proper DVD burning software, we have listed the top 3 DVD copying software programs for you below. Check them out.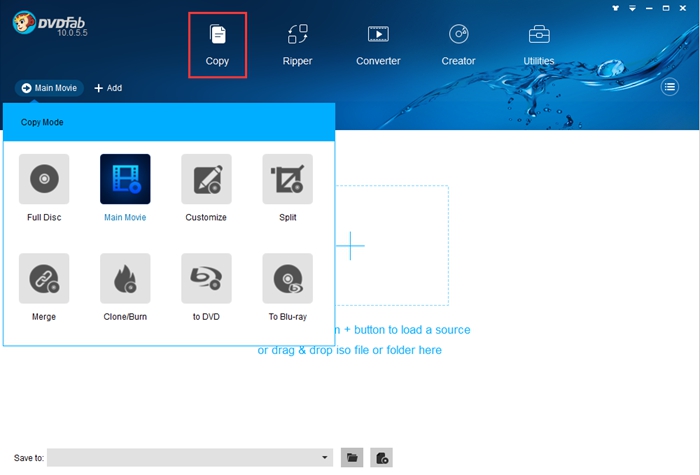 DVDFab is well known for 14 years of its experience in DVD Cloner and burner. It's termed as one of the best DVD copy software overall. This DVD burning tool can easily read and burn any ISO file/folder to any blank disc. In spite of the flash processing speed, this tool can produce a great resultant DVD, with no loss or compromise in the quality whatsoever. With its clone mode, the resultant DVD would turn out lossless. It has outstanding UI, copy speed and its performance is simply marvelous.
The tool also has 6 different copy modes, namely, Full disk, Main movie, Clone/Burn, Merge and Split. With just a single click, you will be able to burn all the content present in the DVD. The user interface is absolutely amazing as it is both user-friendly and attractive. The background can be personalized as per your accord and it works well with popular Operating Systems like Windows, Mac etc.
DVD Cloner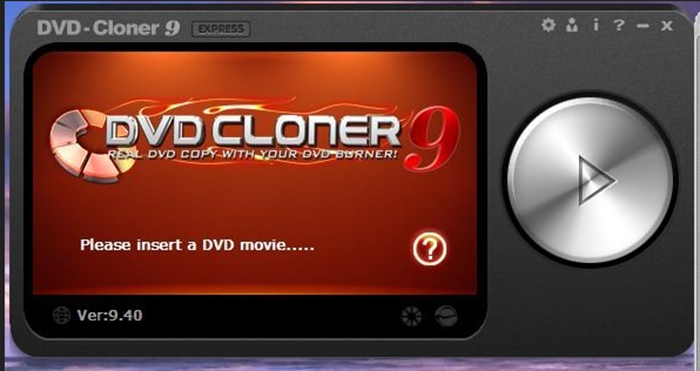 DVD Cloner comes second in our list. It's yet again, a great tool to burn DVD content. DVD Cloner is a good pick when it comes to easy usage and high definition output. You will be able to make the exact clone of the original data, which is why the term "Cloner" has been used. Your data can also be compressed to fit discs with a smaller storage. The data of various DVDs can be put together in a single disc. Cloner, unlike DVD Fab,has two copy modules, namely, Express and Expert. Express mode lets you do minimal work in the process of burning data. However, under Expert mode, you will be able to customize your data to a large extent, merge and split data etc.
123 Copy DVD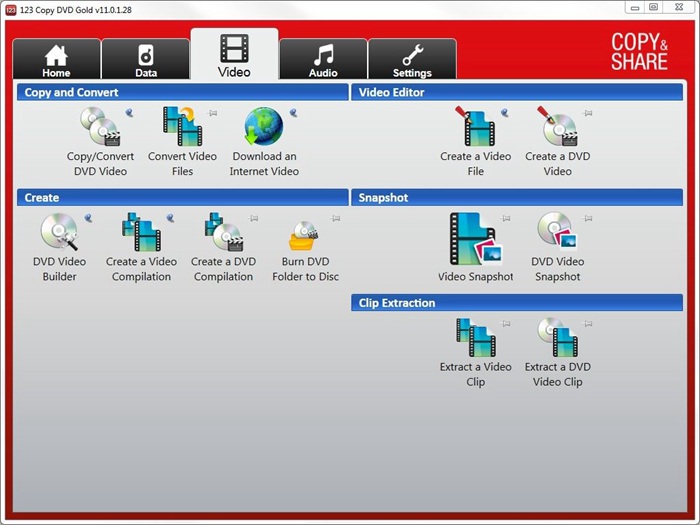 Although 123 Copy DVD is ranked third in the list, it's an amazing Copy tool. It's multifunctional and lets you make a 1:1 copy of both your movies and data. However, for non-tech users, understanding the interface would pose as an issue due to its complex nature. This is because it has features to convert videos even for your smart phone. It can also create data discs. Decryption however is not possible as commercial discs are generally secured using anti-piracy encryptions. So, 123 Copy DVD needs you to install a decryption plugin before you proceed to copy DVDs. You will be easily able to find plugins and you just need to do it once. After that, you will be able to burn data to blank discs or make copies.
All the three in the list perform DVD copying function very well. However, DVD Fab is the best Copy tool in our opinion. It is an easier option as the userface is simple and the number of features that is has is commendable. Go check it out, you'll love it.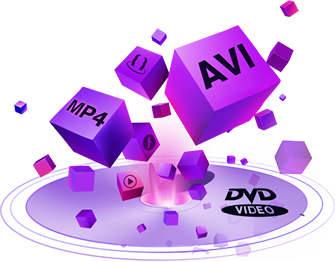 1. Convert DVDs to MP4, MKV, and etc., to watch on PCs, portable & mobile devices
2. Extract DVD audios to AAC, MP3, and etc., to listen on iPod, or other music players
3. Customize the audio & video parameters to meet specific needs from different users
4. Edit the output videos like cropping, trimming, adding text/image watermark, and etc.