Top 10 Best iPad/iPhone Video Players
Summary: A powerful iPad/iPhone video player is necessary for enjoying videos on iPad/iPhone. So here we have compiled a list of top 10 best iPad/iPhone players for your reference.
DVDFab Player 6 Free
• Offer two display modes: PC Mode and TV Mode
• Provide menu support for DVD and Blu-ray discs, folders and ISO files
• Play 4K UHD, HEVC videos and 3D media contents with HDR 10 and HD audio output support
Owning an Apple device will always let you feel one step ahead of other smartphone users, the reason being Apple devices' quality, uniqueness, and security. Today iPhones and iPads have not only grown smarter but bigger. With bigger screens watching high definition movies on your iPhones and iPads is now more entertaining. But to watch videos or movies on your Apple devices you'll need the best iPad/iPhone video players. In this article we are listing 10 best iPad/iPhone video players.
VLC is the only player which is available for almost every software platform. VLC supports all the major known video formats and is fully compatible with iPhone and iPad. It is open source, easy to use, and makes you feel that you are using a premium player while being free. It also supports a lot of video and audio customization options. It should be on top of list of best iPad video player.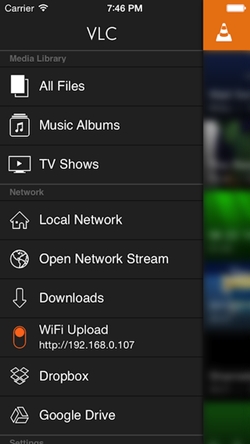 AirPlayer is such an iPhone/iPad video player which lets you stream your videos wirelessly. It is always updated with the latest interface. Though its interface may not seem friendly to beginners but pro iOS users love it. With AirPlayer playlists can be created and content can be shared easily.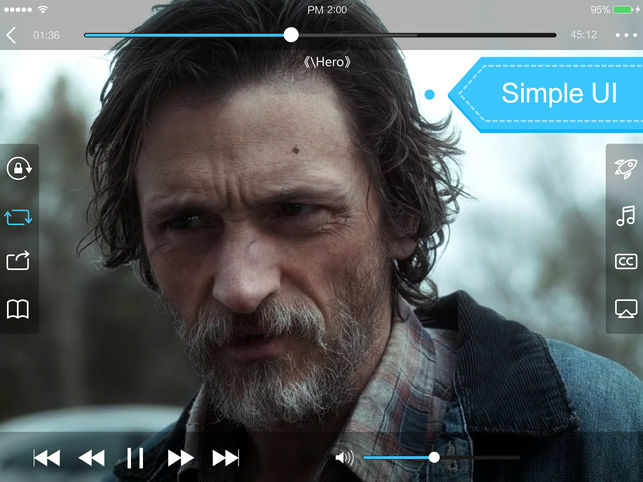 YxPlayer plays all the video formats easily plus it lets you share your media files with other YxPlayer users. iPhone/iPad users will find this iPad video player intuitive and friendly and it also doesn't take much space on one's iDevice. It also gives you options to stream videos wirelessly.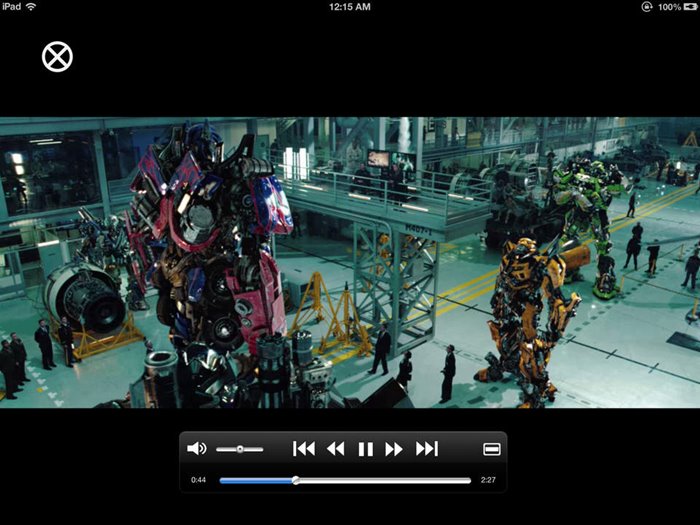 KMPlayer comes with a tagline 'Without Conversion'. So, it is pretty clear that KMPlayer has a support for wide range of video formats. You don't even need to convert any video format. All video formats can be played directly on your iPhone or iPad. It is free to download on your iPhone and iPad. It also supports network playing via Google Drive, FTP, and Dropbox. And if you're interested in 4K , UHD, and 3D media then you can use this iPad video player to play the same without any conversion.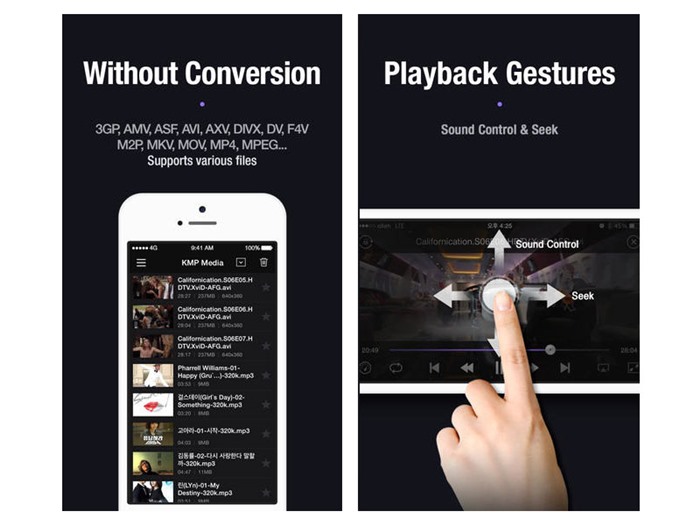 If you are looking for high definition entertainment on your iPad or iPhone then check out MC player which also supports online streaming. Its UI resembles a file browser so picking up the video for playing won't be difficult. It supports all the major and minor video formats. So there is actually no need to convert a video before playing on your iPhone or iPad. It also supports Chromecast and various subtitles formats.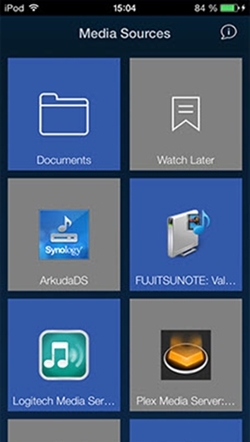 Looking for a 4K video player for iPhone/iPad? Then check Infuse-Bu Firecore. It is known for its 4K video playing on Apple devices. Please note that only latest iPhone/iPad modesl supports 4K media. This app is freely available, supports a wide range of video formats, gesture controls, and multitasking.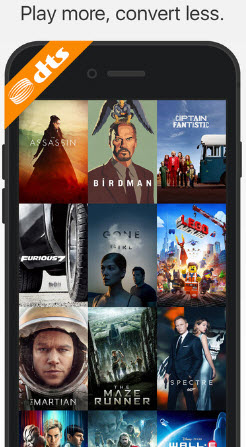 PlayerXtreme Media Player is currently the best iPad video player for iPhone and iPads as reported by its users. It supports all video formats so you shouldn't worry about transcoding your videos before playing. This video player also supports network playing and supports a wide range of devices like NAS, Wi-Fi streaming, DLNA, UpnP etc. It can also be used to cast content to other devices using the AirPlay feature of iOS. A special feature of this player is that it can download subtitles for various movies. The PlayerXtreme media player comes as free and pro version. You can purchase the pro version for additional features.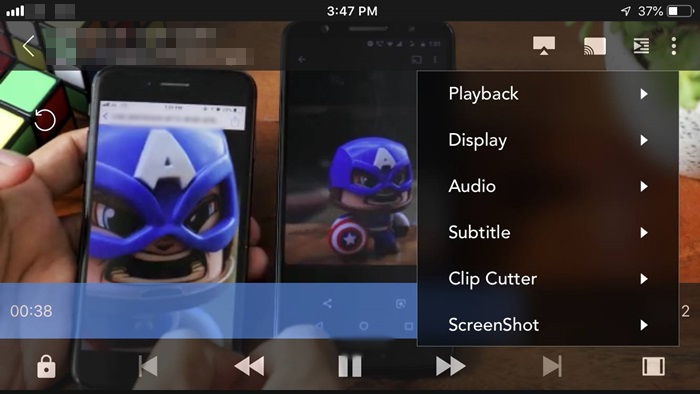 Oplayer Lite, the highly recommended iPad video player for iPad. Its user interface may seem unfriendly to most but you get all the features on the main screen. You don't have to stop the video to change the settings or access a particular feature of it. Oplayer lite supports a wide range of streaming protocols like FTP, http, stsp etc. Unlike other iPhone/iPad video players the Oplayer lite supports background video play. It supports a wide range of video formats and supports AirPlay, HDMI Wire, screen mirroring etc. The free version is just limited to a good set of features only but if you want more features then consider buying the premium version.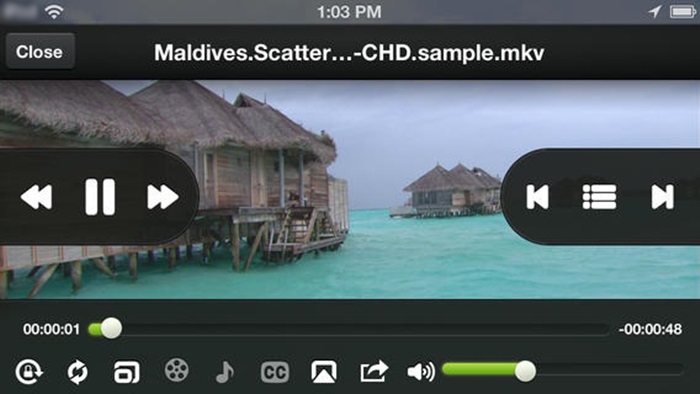 8Player is an all-in-one multimedia app for iPhone and iPad. Though it can be used as an iPhone and iPad video player but is limited to common video formats only. It should be used if you're looking for a network based player which can work as a media server and player. It lets you control Chromecast and DLNA devices. 8Player comes with a nice user interface and ease of access so you won't be having any troubles using it but you will find it difficult to deal with uncommon video format. This is the only drawback of 8Player.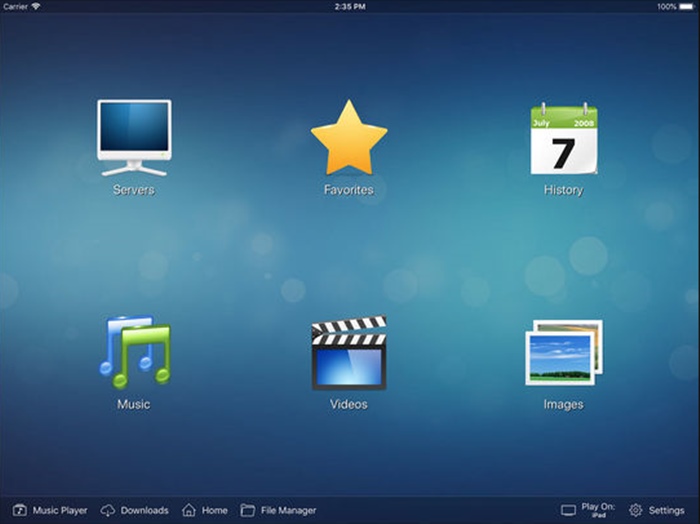 MX Video Player is a very well-known iPhone and iPad video player. It provides a clean user interface and is optimized for retina display. Retina display is known to show more bright and rich colors as compared to normal smartphone displays. So the MX player is the player which avails this hardware feature to deliver the best entertainment experience on iPhone and iPads. It also lets you trim videos so that you can watch only the trimmed part instead of watching the entire movie. It is a free and open source iPhone/iPad video player which will show you ads or popups. Don't worry about the video formats as it supports most of the popular and common video formats.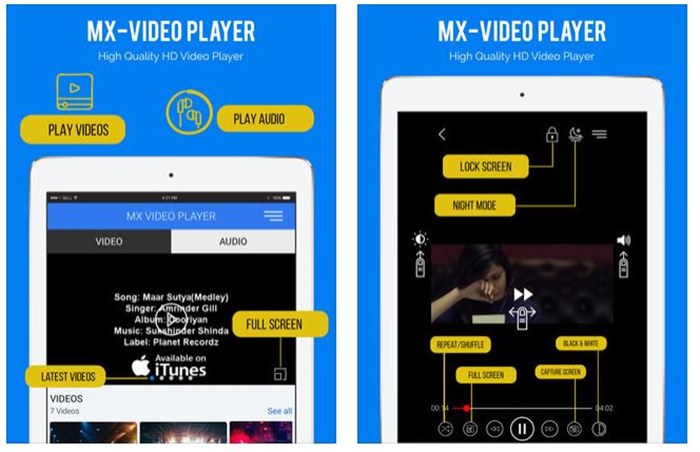 If you are looking to play videos/movies on Mac and Windows then we recommend DVDFab Player 6.
i Free Download i Free Download
It is world's only 4K media player which adapts to particular computer hardware. DVDFab Player 6 supports all kinds of video formats with 3D, H.265, and 4K UHD media playback. It can be used in two modes 'PC' and 'TV'. DVDFab Player 6 fully supports HDR10 which isn't supported by most of the free and paid video players out there. DVDFab Player 6 is like a mini home theatre with support for latest media entertainment technologies.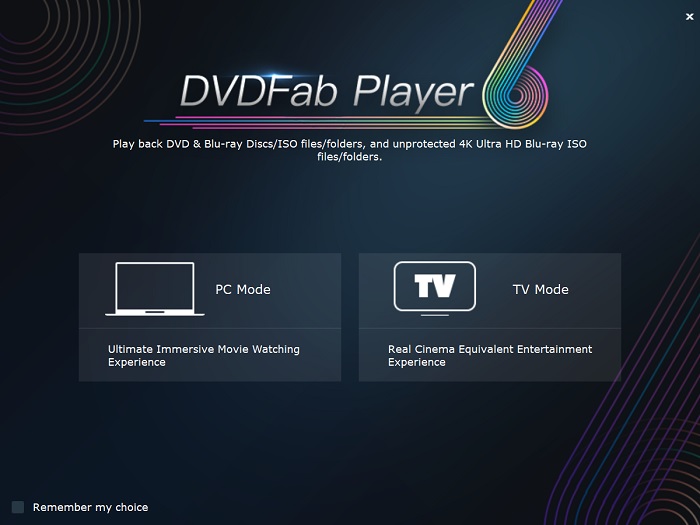 Key Features of DVDFab Player 6:
Play back DVDs with menu support (Standard version)
Play back Blu-ray main movie titles (Standard version)
Play back non 4K UHD/HEVC videos (Standard version)
Import DVD discs to local library (Standard version)
PC and TV playback modes available (Standard version)
Change UI skins with stylish outlook (Standard version)
Play back BDAV discs (Standard version)
Menu playback on regular Blu-rays (Ultra version)
Menu playback on 4K Ultra HD Blu-rays (Ultra version)
4K UHD and HEVC (H.265) video playback (Ultra version)
HDR10 and HD audio output support (Ultra version)
3D playback on 3D media contents (Ultra version)
Import DVD & Blu-ray discs to local library (Ultra version)
Note: All the features in the Standard version are also available on the Ultra version.
If you also want to find a video player to play videos on Android, please check these MP4 players for Android.