Χ
How to Clone DVD on Mac?
Have you ever imaged that cloning a DVD on your Mac computer can be as easy as just three steps? You gotta take a very closer look at DVDFab DVD Copy for Mac, the sought-after Mac DVD cloner software you can find throughout the entire internet. It has the muscle to decrypt all the known DVD protections, requires little time consumption, produces very good audio and video qualities, and to surprise you most, it just costs you three steps to accomplish one clone process.
Won't believe this? You will after checking this step-by-step tip out:
Clone DVD on Mac: Step 1 >After downloading and installing DVDFab 9 for Mac, start it and navigate to Copy option in Option Bar. Then click Mode Switcher to open Mode Panel, select Clone/Burn mode;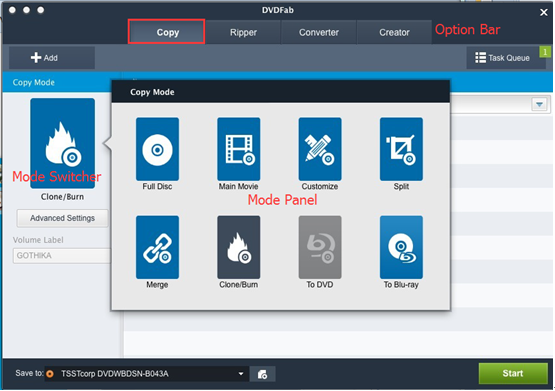 Clone DVD on Mac: Step 2 >Insert your DVD movie disc into the Mac DVD drive and wait for DVDFab 9 for Mac to access it;
Clone DVD on Mac: Step 3 >When step 2 finishes, set Save To as your Mac DVD writer at the bottom part of the current interface (It maybe the same optical drive), and then simply press the "Start" button.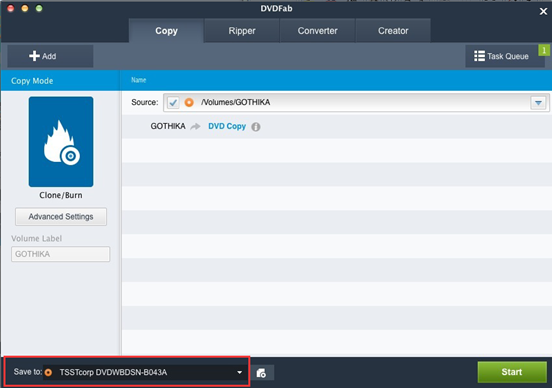 Just three steps, right? Super easy beyond your expectation, isn't it!
Software you need: the latest build of DVDFab 9
Product you need order: DVD Copy for Mac
For further information, please visit www.dvdfab.cn/dvd-copy-for-mac.htm.