Run DVDFab PC Backup, and choose what you need to backup
After installation, double click the desktop icon of PC Backup to run it. You will face several kinds of data backup options when you land on the main interface, which includes Disk/Partition Backup, File Backup, System Backup, Smart Backup, etc. Navigate to what you need and click it.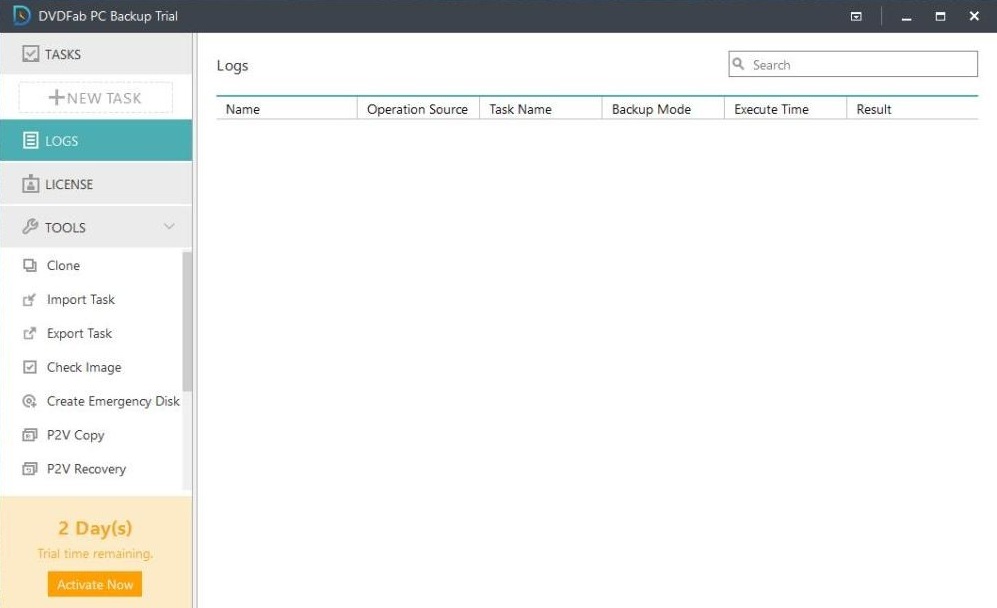 Make settings for the backup plan
When you arrive at the specific backup operation window, the responding data will be scanned and listed. If you want to backup all, then check them all. And if you just need to backup some specific important data, select what you need. After that, set the output backup destination, plan name and description for the data backup. And you can also make a schedule for it to set the execution management.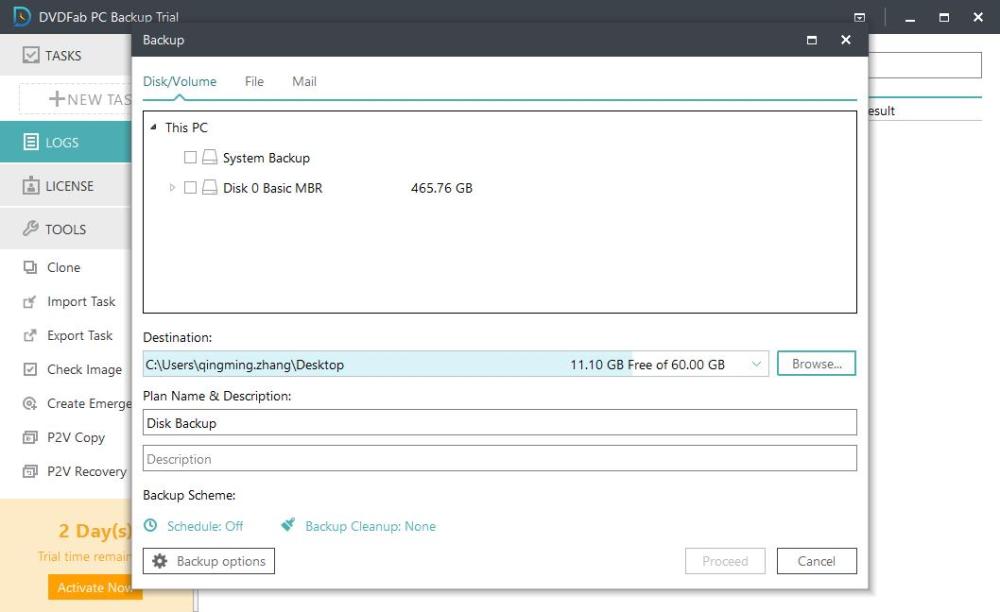 Execute the backup plan
If you are sure you have made all rights settings suitable for your need, you can take the last step. Click the Proceed button, the data backup task will be started to be executed immediately, and shown on the main window. During the process, you can cancel it, and you can also set your PC to automatically shut down, exit program, hibernate or do nothing when the task is accomplished.