Χ
How to Clone DVD with DVDFab DVD Copy?
2019-03-07 09:35:05
Sometimes you may want to clone several pieces of your DVDs for backup or to playback in different places. Then what you need is a DVD clone tool. DVDFab DVD Copy is a great DVD clone tool which can help you clone your DVD with only several steps. Moreover, supported by advanced technologies, it can clone DVD at a pretty fast speed. Now, let's have a look at the clone process.
Step 1: Choose a copy mode
Run DVDFab 11, go to Copy module and click the "Copy Mode" tab on the top left corner of the main interface to choose Clone/Burn mode.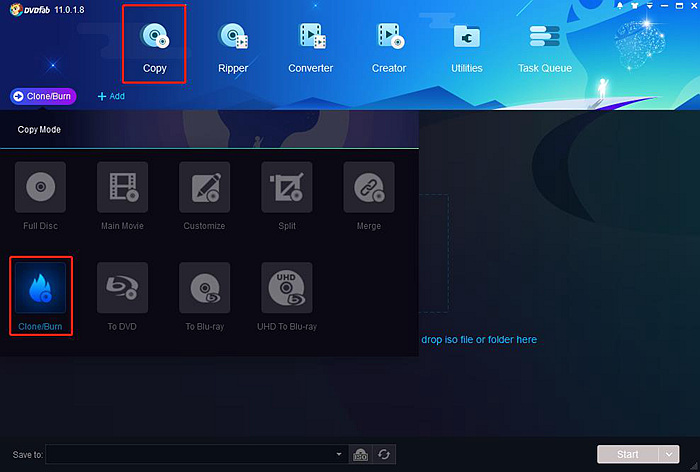 Step 2: Load the source
Insert your DVD into your optical drive and DVDFab will load it automatically, or you can click the "Add" button to load the source manually.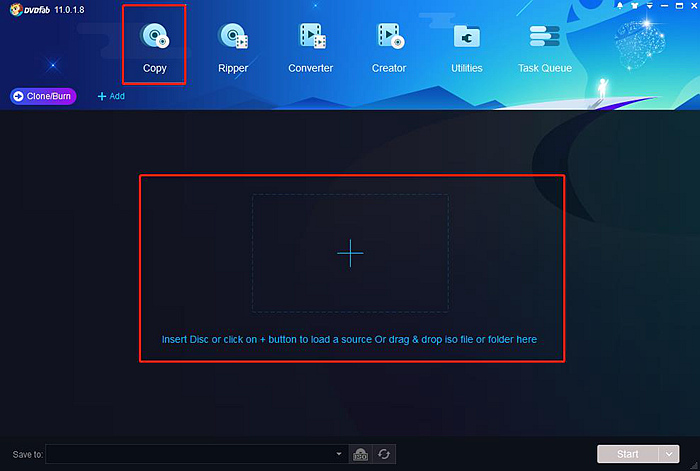 Step 3: Select an output directory
Navigate to the bottom of the main interface to select a directory to save the output DVD: to select your optical drive as the directory from the drop-down list box is to save the output to a blank disc; to select a directory by clicking the "Image" icon is to save the output as an ISO image file.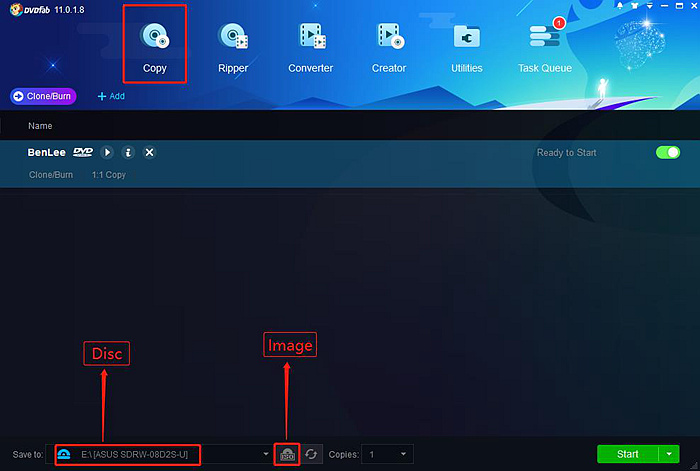 Step 4: Start the clone process
Click the "Start" button to start the clone process.
Note:
If you choose to save the output to a blank disc, you will be promoted to insert a compatible media to your optical drive during the copy process. Just insert a blank disc to continue the clone process. Please refer to DVDFab DVD Copy for more detailed information about DVD clone.