How to Burn A DVD on Windows 10 in 2021
Summary: Here are ways and tools to figure out how to burn a DVD on a computer with Windows 10 system. You can burn a DVD with native Windows tools or a much faster third party like DVDFab DVD Creator.
DVDFab DVD Creator
• Burn videos into DVD discs/ISO files/folders
• Process all sorts of videos from streaming websites, camera, etc.
• Create a DVD menu with various templates support
• User-friendly and easy-to-use
The below article is for the beginners level guide that tells how to burn a DVD on a computer, to be more specific, it tells how to burn a DVD on Windows 10 or the easiest way to burn DVD on Windows 10 with all the required things as of today. These days the computers and laptops do not come with DVD players anymore, therefore, the major requirement shall be procured an external DVD driver or player machine. Rest, you just need a burner that will burn the files to the DVD or CD such that they are playable when the DVD or CD is inserted into a DVD player.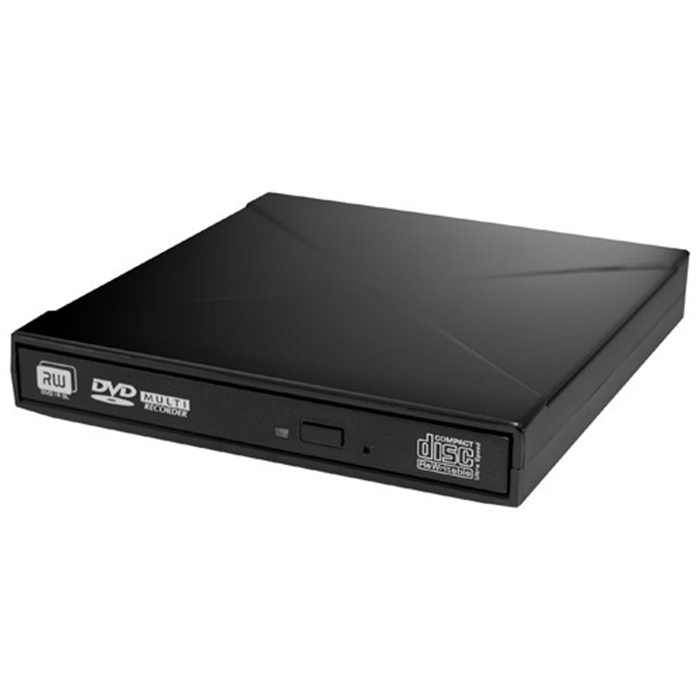 In the early days there used to be external DVD players that can play back DVD files when a DVD is inserted into them. They used to come with preloaded movies, songs and so on while the DVD player would rip them. The speakers and TV would be connected to the output end of the player such that the movie or the songs can be played via them. Now, although things have changed a lot many still find it easy to distribute their content by burning them onto DVD or CDs. These days' blockbuster movies are rented in Blu-ray DVDs and so on. Thus, the demand is not dead. There are many solutions on how to burn a DVD on Windows 10. First, is the inbuilt feature of Windows 10 to burn videos, music, pictures and other kinds of data to a CD or DVD. This was not the case in the earlier days of XP, Vista, and others. Thus, the new OS has tried to make things much easier natively for the end user. Let us have a list of file formats it supports as of now:
· It can burn music in audio file types like WMA, MP3, and WAV.
· It can burn movies and videos in file types like AVI, VIDEO_TS, MPEG4, DIVX, WMV etc.
· It can burn images in all popular file formats.
· It can also burn data or documents in all popular file formats.
Now, you must know that if you wish to burn them in a format such that it can be played by any DVD player, it has to be converted into DVD format first. This can be achieved by software like DVDFab DVD Creator, and in the same way, if you wish to convert it and burn it to a format that can be played by any audio CD/DVD player, and then you need to convert it to .CDA format first. Thus, the guide to how to burn a DVD on Windows 10 is based on the file conversion, data and burning type only.
Natively Windows 10
If you wish to burn files to a CD or DVD on Windows 10 using their native support, then insert a blank DVD to the DVD writer first. This should make it available to the computer to start working on. Now, go to the place where the files have stored that need to be burned, and select all of them. In case you have a VIDEO_TS folder, select the complete folder. Now, use right click and do "Send to DVD RW Drive". It could be your E: drive or F: drive, which doesn't matter much. Once, that is done, it may ask you to enter a name for the DVD Folder or Disc Title. After that, it starts burning the contents to the blank DVD. This is it, and you; re all good to go. This is sometimes very easy as copy-paste option of Windows. But, in the copy-paste method, the DVD disc may not be playable by a DVD player since it cannot read it properly if it is not burned as a readable DVD disc. This is the case with other things too.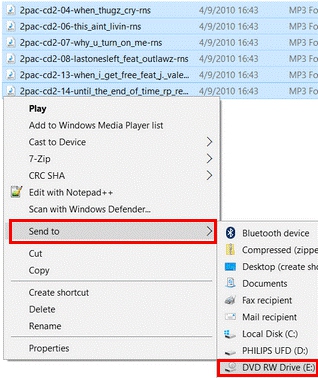 Windows Media Player
The other way to do so is by using the Windows Media Player. There are various options and you can choose which one you would like to do. There is an option to burn a music CD, in which case you would get up to 80 minutes of songs in it. But, if you have a lot of songs and music, you can go for a DVD that can play WMA, MP3 files and can store up to 700 MB. In this case, you must go with a data CD. But, if you have a lot of files, then you must go with a data DVD, which can have up to 4.8 GB of files in them containing videos, pictures and so on. Finally, you just need the same stuff as before, that is, a working DVD writer/reader and blank DVDs. Then, open the Windows Media Player, and on the left side, you have "Burn" button, that has a small icon of "Tick" symbol that opens up to allow one of the above types of DVD. This is the beginning point.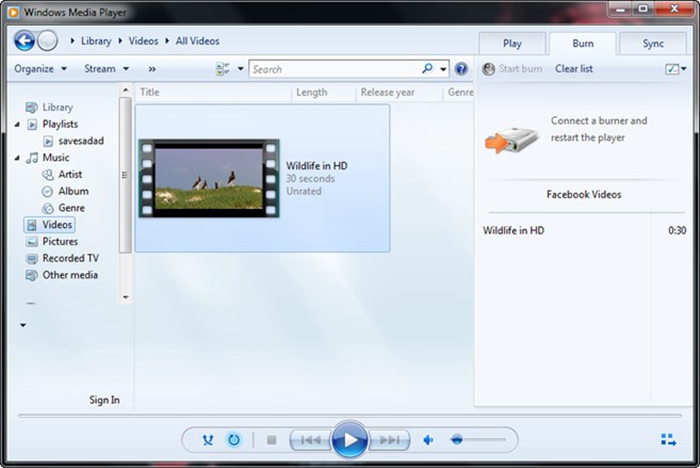 This is a third party that uses modern technologies like Intel Quick Sync and NVIDIA CUDA for faster burning, hardware acceleration to use the graphics card for doing high-quality DVD burning in the fastest way possible by any other software. It can speed up to 30X the above methods. It also features all the above functionalities too. It contains a menu template, which allows you to customize a navigation menu as the way you like. The interface of the DVD maker is intuitive, sleek, and modern, and therefore even novice users can learn its all features in a short time. If you do not want to make any advanced settings, you can click the "Start" button to start the burning process only after dragging your video file to the main interface.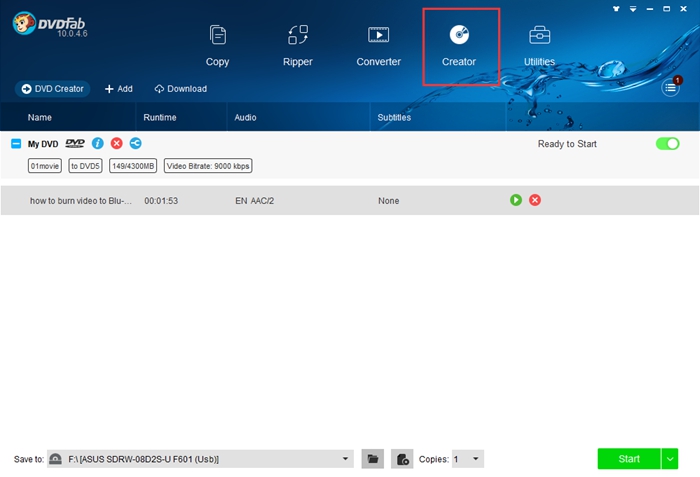 This article shows you how to burn a DVD, but if you want to backup these burned DVDs or some commercial DVDs, you can have a look at these top DVD copy software.