One-stop Solution to Rip Blu-ray to iPhone (11/Pro/Pro Max)
2019-10-20 22:43:32
Posted by Starry
4413
Summary: With the prevailing winds of streaming video, numerous people are inclined to watch videos online. However, they normally have to endure endless ads and buffering due to business benefit and network limitations. Considering this, DVDFab Blu-ray Ripper offers a perfect solution to rip Blu-ray to iPhone, or say to rip a Blu-ray to play movies on iPhone.
The 20-In-1 Versatile Solution Package
DVDFab 11 is a 20-In-1 bundle that offers the world's most complete video, DVD, Blu-ray and 4K UHD Blu-ray backup, conversion and authoring solutions, Cinavia removal solutions, DRM removal solutions, and more.
Table of Content
1. Blu-ray vs DVD
2. Why to Choose DVDFab Blu-ray Ripper to rip Blu-ray to iPhone
3. How to Rip Blu-ray to iPhone
4. How to Convert and Rip Blu-ray to iTunes
Despite the fact that numerous movie lovers enjoy owning a physical disk, they need to purchase specific Blu-ray disc player or install for media player app when they want to watch movies. Just put yourself in their shoes. If you prefer to play movies on iPhone (11/Pro/Pro Max) rather than watch them on cumbersome home player. What can you do? Is there any good solution to rip Blu-ray to iPhone?
Solutions here! This article tells you how to rip Blu-ray movies to MP4 that can be playable on iPhone via iTunes with the aid of a powerful ripping software, DVDFab Blu-ray Ripper.
Part One: Blu-ray vs DVD
With the increasing innovation of digital media tech, Blu-ray seems to have won the high definition format war due to its advantages in storage capacity, laser technology, data transfer, resolution etc. compared with that of DVD. The following screenshot will help you gain a better understanding of the detailed differences between them.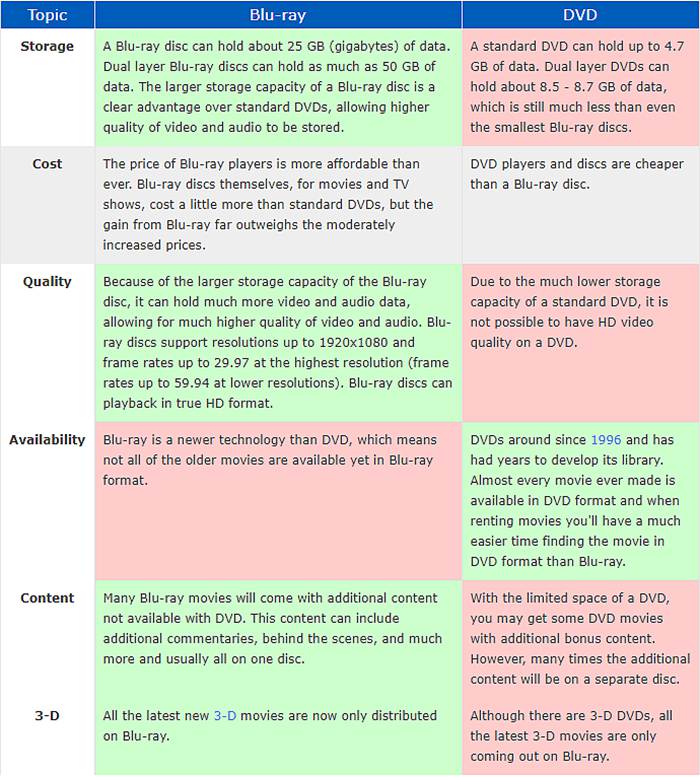 Part Two: Why to choose DVDFab Blu-ray Ripper to Rip Blu-ray to iPhone
Against the backdrop of increasing popularity of Blu-ray and constant innovation of smartphones, a number of people are prone to convert Blu-ray to iPhone in order to watch videos on iPhone whenever and wherever possible. It is a coincidence that DVDFab Blu-ray Ripper has a perfect one-stop solution regarding how to rip Blu-rays to watch on iPhone based on its development of distinctive features.
First, DVDFab Blu-ray Ripper can read all sorts of Blu-ray discs, ISO image files and folders, ripping and converting them to any mainstream audio formats, 2D and 3D videos forms, further to portable devices that are in support of video playback.
Second, it allows users to customize output video with its advanced settings and built-in video editor, which allows users to make certain modifications in accordance with personal preferences.
In addition, DVDFab Blu-ray Ripper is able to fix and apply the metadata info of the sources to the resulting video in the process of conversion.
Apparently, this product is really worth your try in contrast with similar software, since it offers a 30-day trial, free version and paid version, not limited to its outstanding features.
Part Three: How to Rip Blu-ray to iPhone
Based on its unique features, DVDFab Blu-ray Ripper is necessary for you to master how to rip Blu-rays to watch on iPhone. The following simple steps might lead you to satisfactory output video that can be playable on iPhone (11/Pro/Pro Max).
Step 1: launch DVDFab Blu-ray Ripper and load the source Blu-ray
1. Download, install and further run DVDFab 11. Choose Ripper module from the upper option bar. Insert Blu-ray disc into the optical drive of your Mac or PC.
i Free Download i Free Download
2. Alternatively, Navigate it through '+Add' button on the main UI. On the other hand, drag and drop Blu-ray folder or ISOs to the '+' button that is located in the center of the operation window.
Step 2: select profile and customize output video
1. Tab switch profile to choose device (iPhone 11) and output format (mp4) from the left panel.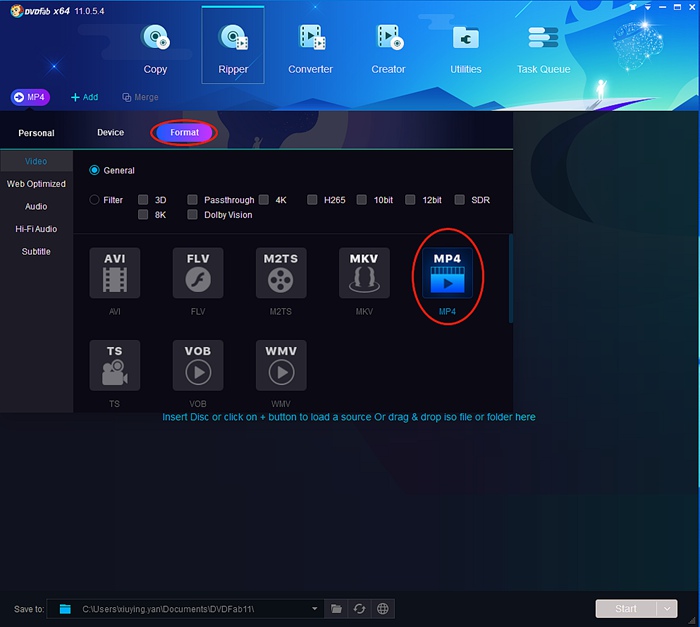 2. Next, click 'Advanced Settings' (the wrench icon or inverted triangle situated in the upper right corner) to select your wanted subtitles, video and audio parameters.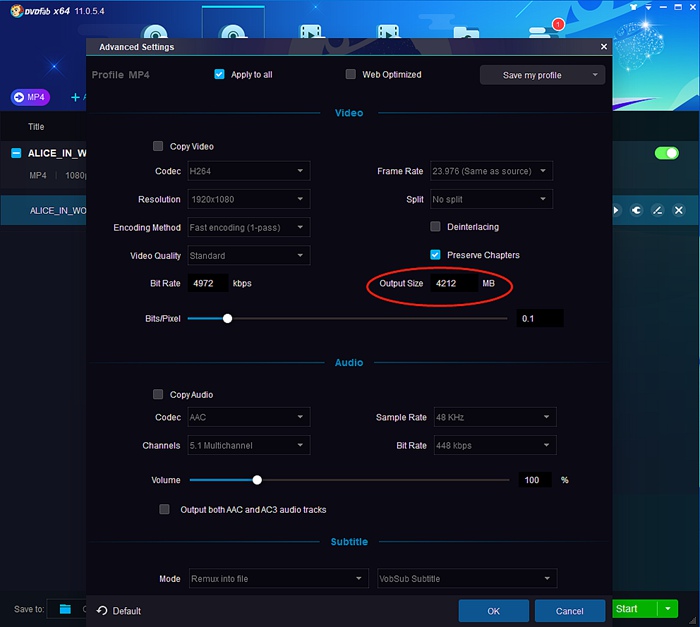 3. Then choose the temporary directory to save the resulting video. As can be seen from the picture, DVDFab Blu-ray Ripper makes it available to save video directly to your iPhone 11, store it as a movie folder or share it onto Facebook, YouTube or Instagram without a hitch.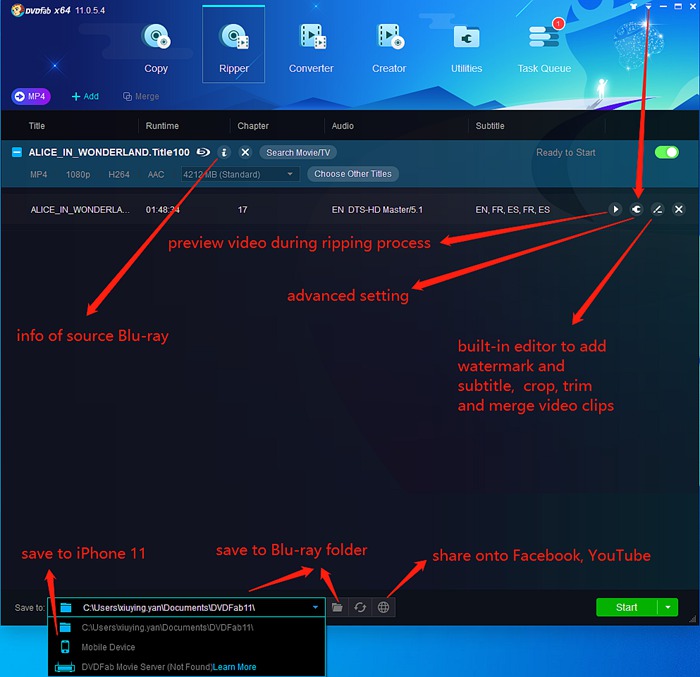 What's more, DVDFab Blu-ray Ripper allows for editing the resulting video with its in-built video editor in the aspects of watermarks, subtitles, background art, cropping, trimming and merging clips.

Note that if you want to gain a resulting video smaller than that of the source size, you can downsize it via making modifications to its file size. Besides, you can tick 'Disable all GPU codecs for decoding and encoding' or choose 'Enable Lightning-recoding when applicable' if there is need for you to speed up the converting process. Mind that you need to check whether your graphic card is compatible with the acceleration feature.
Step 3: start to rip Blu-ray to iPhone
Once you tab 'Start' icon to convert Blu-ray to iPhone, an interface showing detailed ripping progress information will pop up in front of you. In the meantime, a triangle icon embedded to the progress bar is designed to preview the video during the ripping process.
Here, DVDFab Blu-ray Ripper has a striking feature that makes it possible for users to achieve batch conversion through multi-threading (meaning that users can run several DVDFab 11 to rip Blu-rays to iPhone at the same time) and navvy-tech acceleration.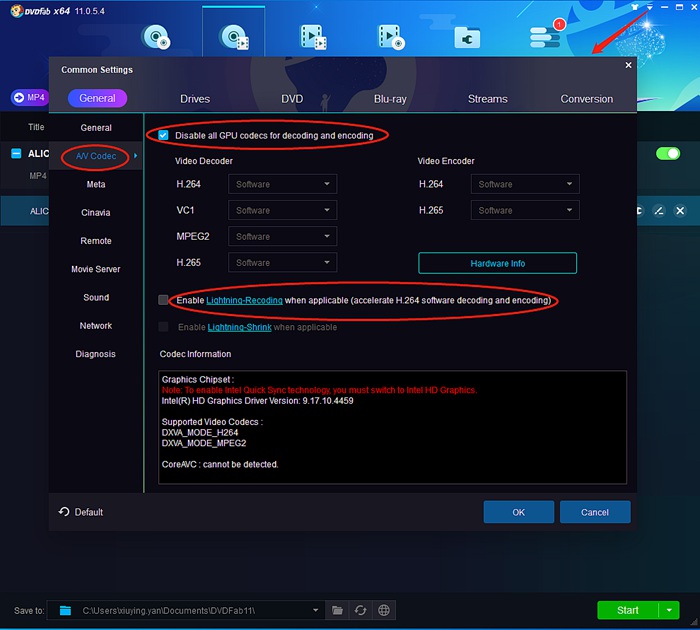 Once done, a reminder telling you 'Process Complete Successfully' comes up. After you gain MP4 video, you probably cannot wait to open and watch the video. Considering your actual demand, DVDFab Blu-ray Ripper invites you to watch the video on PC/Mac directly through an inserted shortcut icon that navigates you to DVDFab Player 5, the world's first and powerful player software designed to play DVD/Blu-ray/4k UHD, not to mention its function of playing MP4 video.
Without doubt, another simple and fast way is to play video on your iPhone (11/Pro/Pro Max). Here, iTunes might be the optimal choice for you to manage and play your loved videos.
Part Four: How to Convert and Rip Blu-ray to iTunes
As we know, iTunes is a source of listening to music, watching movies and television shows. However, it supports any video format that works with Quick Time and video files bought or rented from iTunes store. Besides, up to now, MP4, MOV, M4V are proved to be supported by iTunes. Considering this, this part aims to teach you how to convert and rip Blu-ray to iTunes. According to Part Three, when you get MP4 video, you need to add it to iTunes library. The following tips may be helpful to you.
First, launch iTunes on Win PC or Mac.
Then, drag video file from desktop to iTunes window or drag it from the Finder (for Mac) there.
Once done, MP4 video will be imported to the Movie section of iTunes library. In this way, you have finished converting and ripping Blu-ray to iTunes.
Here one thing worth mentioning is that you can choose output format of MOV and M4V before starting to rip Blu-ray to iPhone in Step 2 of Part Three. Then try to add the resulting video to iTunes, too.
Conclusion
This article has guided you to a one-stop solution to rip Blu-ray to iPhone and further play the video on PC/Mac, or even on iTunes. Perhaps, you have gained a nice user experience via shoot-trouble the way to convert Blu-ray to iPhone (11/Pro/Pro Max).
As a matter of fact, DVDFab has always keeps with the time and even stands out among others to provide users with the timely, optimal and cost-efficient solutions concerning DVD/Blu-ray/4K UHD. Apart from DVDFab Blu-ray Ripper, you have easy access to trying relevant products that suit your needs.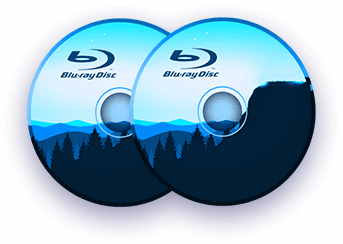 Backup Blu-rays at home with up to 5 different copy modes
Featuring the most advanced Blu-ray copy technologies, DVDFab Blu-ray Copy allows you to make premium backup copies to your legally purchased Blu-ray movie/TV Show discs at home, for non-commercial use. With 5 versatile backup modes catering various demands, you can copy your Blu-rays in the way that fits your situation best.
You May Need Other Tools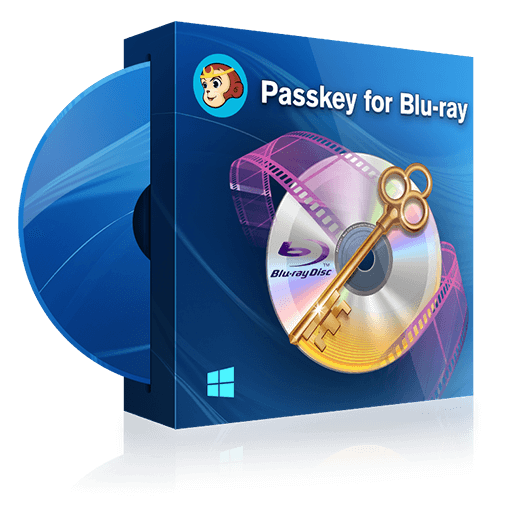 DVDFab Passkey for Blu-ray
allows users to freely access and watch any Blu-ray and 4K Ultra HD Blu-ray movie (Cinavia protected media excluded) with no limitation