Burn MP4 to DVD | Best Tools to Burn MP4 to DVD 2021
Summary: The best MP4 DVD burner. Burning MP4 to DVD has been a trendy thing. So, how to burn MP4 to DVD? You can use the built-in burning software of Windows or you can choose an advanced DVD burner.
DVDFab DVD Creator
• Burn videos into DVD discs/ISO files/folders
• Process all sorts of videos from streaming websites, camera, etc.
• Create a DVD menu with various templates support
• User-friendly and easy-to-use
How to burn an MP4 to DVD? Do you have an MP4 file that you want to transfer to a DVD? Here, we are going to run you through different websites and software that you could use to burn MP4 to DVD Windows 10. Continue to read and find the best MP4 DVD burner.
How to create a DVD from MP4? DVDFab DVD Creator is one of the few software that can burn videos of any format into DVD discs. You can save your files as standard DVD ISO files/folders if you'd like. This high-end DVD movie maker makes DVD disc/ISO/folder from downloaded videos, videos from camcorder, and other common videos of nearly all popular formats. Yes, on DVDFab you can Burn mp4 to DVD Windows 10.
hOW DO I BURN AN mp4 TO A DVD with this MP4 DVD burner. The one unique feature that this DVD maker offers is that it lets users create a DVD menu and customize it into their favorite style with various built-in templates. Make your DVD exactly the way you want it!
Here is a clear guide to show you how to burn MP4 to DVD with this DVD maker.
Step 1: Install this DVD maker
To create DVD from MP4, please click on the below button to download and install the DVD maker on your computer.
i Free Download i Free Download
Note: This DVD maker can also be used to burn MP4 to DVD on Mac. Chances are that you want to know more DVD burners for Mac. If so, you can click here.
Step 2: Add your MP4 file
Go ahead with making DVD from MP4. Once it opens opt for Creator from the option bar and click the creator mode switcher to select DVD Creator. Load the video you want to burn to DVD via the Add buttons on the main UI. Alternatively, simply drag and drop it into the main UI.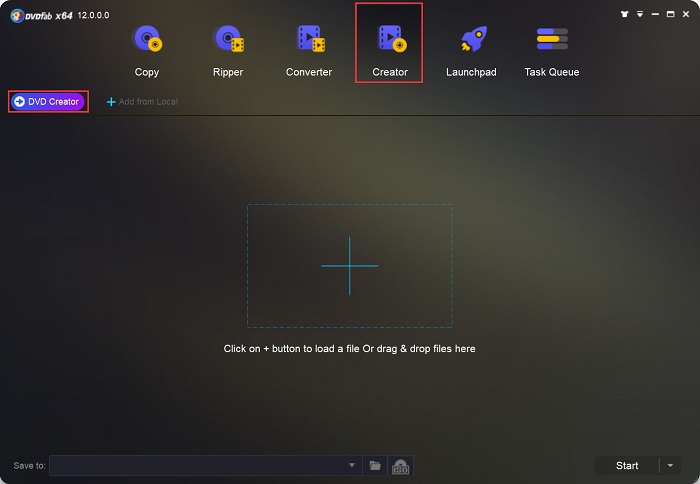 Step 3: Set your video file
Convert MP4 to DVD Windows 10. Now you can choose the audio tracks and subtitles you want. If there are no subtitles in the video, you can add external subtitles. You can also click the Advanced Settings button to customize your settings. At the Menu Settings panel, you can customize your DVD menu and choose the output as DVD-9/5.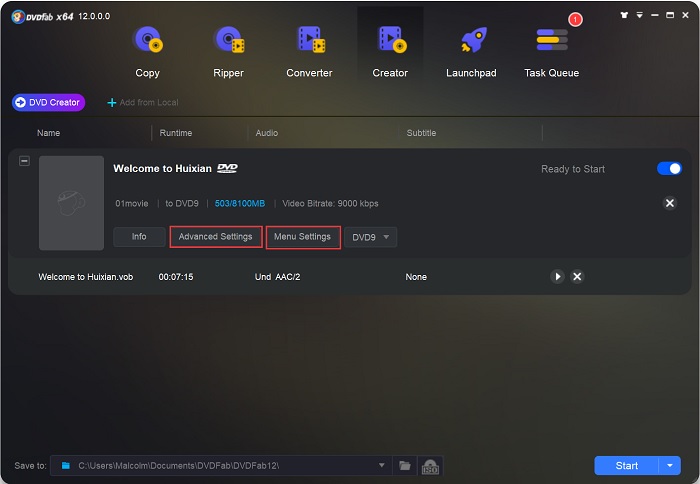 Windows media player burn DVDs. Through that Set Menu button, you can pick up a DVD cover if needed, or add text or image onto it.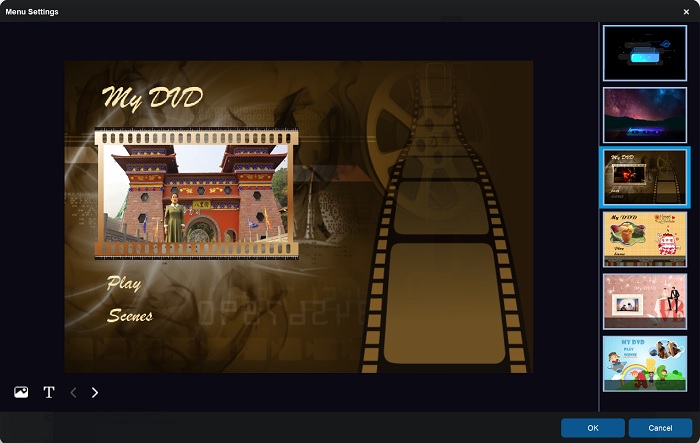 Step 4: Start to burning MP4 to DVD
How to burn an MP4 to DVD? Move to the bottom of the main interface to select an output directory. To select your optical drive as the directory from the drop-down list box is to burn the MP4 video to a blank DVD disc; to select a directory by clicking the "folder" icon is to convert the MP4 video to a DVD folder; to select a directory by clicking the "image" icon is to convert the MP4 video to a DVD ISO file.
Click the "Start" button to start the process of converting the MP4 video to a DVD.
How do I burn an MP4 to a DVD? Windows makes life easy for you. You don't have to use any external application to burn MP4 to a DVD. Just like all other versions of Microsoft, Microsoft 10 has an in-built burning feature with which you can burn all kinds of files and folders to a CD or DVD without using third-party CD/DVD burning software. This software supports a number of formats; MP3, AVI, MP4, JPG, PDF, DOC to name a few.
Here's how you Burn mp4 to DVD Windows 10 with this MP4 DVD burner.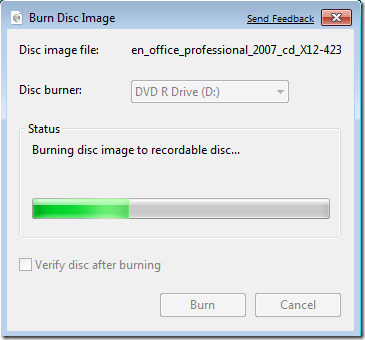 Insert a CD or DVD in your Windows system and a dialogue box will pop-up. If it doesn't, open Windows Explorer and double click on the DVD drive icon.
The pop-up box should appear now. If you are burning this disc for another device, choose the second option - With a CD/DVD player.
A new empty Explorer window will open where you are supposed to drag and drop the files you want to burn.
Then, go to Drive Tools and click on Manage. Select Finish Burning option. On Windows 7 select the Burn to disc option.
The burn wizard will ask for the recording speed. By default, it is usually the fastest speed your drive can support.
Once Burn mp4 to DVD Windows 10 is complete you will be notified.
Remember that the DVDs that you burn using the in-built Microsoft will only play if the device that you are playing it on, be it your computer or DVD player supports the format that you have converted your file to.
How to burn DVD with Windows Media Player? Everybody knows Windows Media PlayerWindows 7 Exclusive, it doesn't need an introduction. However, in case you don't here is a small intro for you. On Window Media Player you play movies, music, view pictures. And, what's important now is that Windows Media Player can be used to burn MP4 to DVD, or burn music and photos.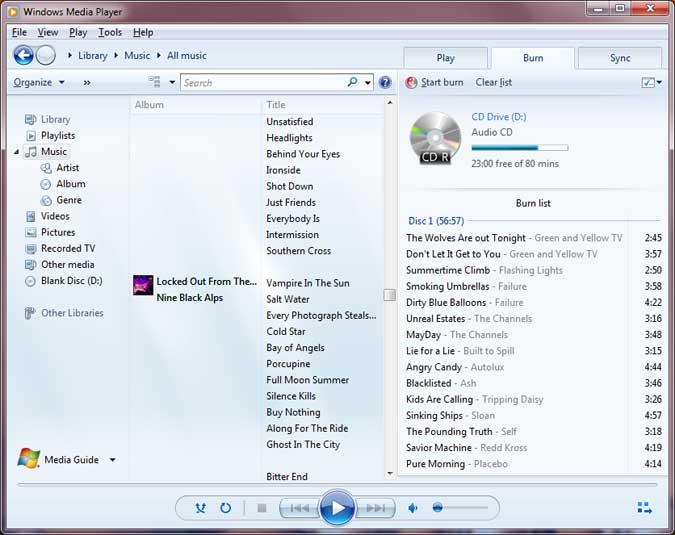 More about this MP4 DVD burner. Windows Media Player supports only data DVDs. This means that you will not be able to produce feature-rich DVD videos. However, many DVD players support media files, such as JPG images, AVI files, and MP3 music, and you can use data DVDs to back up your media libraries. This is how to convert DVD to MP4 with Windows Media Player.
Considering their features, user interface, and customer satisfaction, the above-mentioned options are reliable and safe. However, if you are looking for the best package with brilliant Tech Specs, superfast processors, and high video output quality, DVDFab DVD Creator is the perfect site for you. It is the best free Windows media player for you to learn how to burn an MP4 to DVD.
It is quite common to burn MP4 to a DVD or a folder. And since it is, Windows has built-in software to complete the process. And also, you have learned how to burn MP4 to DVD. However, if you are looking for something more advanced, DVDFab DVD Creator is the best choice. With it, it will no longer be a difficult thing to create DVD from MP4.

Other Articles Recommended:
Disney Plus: Download Disney Movies and Songs for Free
Netflix 4K Movies Download and Upscale 2021
Best Movies on Netflix Offline Watching [Windows/Mac/APK]
Watch Harry Potter on PC/Smartphone/TV [YouTube Download]
Anime Movies Free Watching and Download 2021
2021 Super Resolution AI Software to Upscale Image without Quality Loss
Unblur Photos Free and Fast [Remove Blur from Photo]
How Can I Download Songs from WeSing?